Still using our Classic Interface? Click here to view your help document
In this lesson you will learn to create new and customize Intervention Strategies.
Where to Start

Go to System Configuration.
Creating a New Strategy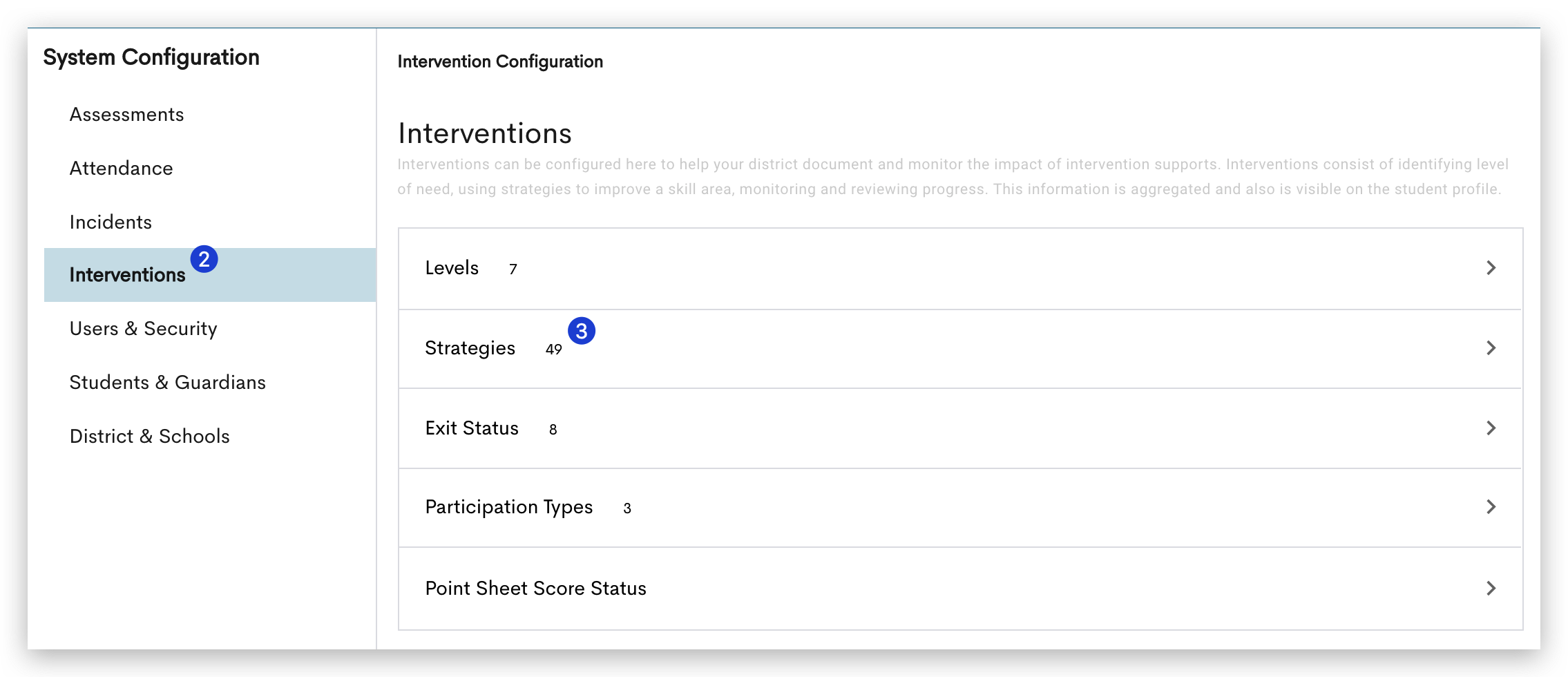 2. Click Interventions.
3. Click Strategies.
4. Click the + icon to add a new strategy.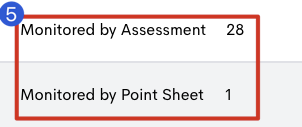 5. Click Monitored by Assessment (academic interventions) or Monitored by Point Sheet (behavior interventions).

6. Click the arrow for the strategy that needs to be edited.
7. Add a New Strategy.
8. Include any deactivated strategies by checking this box.
Customizing Strategies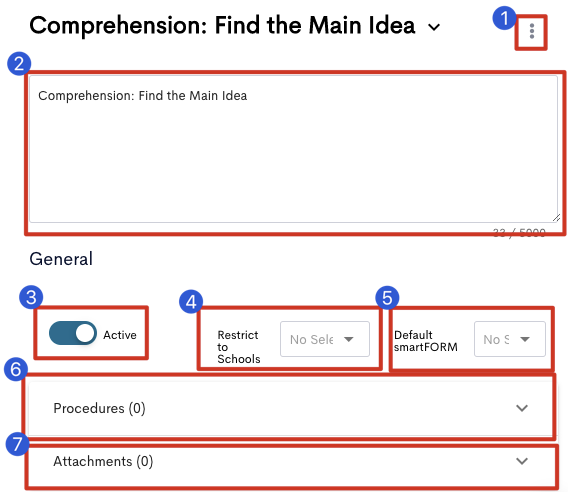 Click the 3 dot menu to adjust the name and skill area of the strategy.
Type into the text box to edit the description.
Activate or deactivate a strategy by using this radio button.
Use the Restrict to Schools drop-down to lock the strategy to a specific school(s). If left blank, the strategy will be available for all schools.
Use the Default smartForm drop-down to add a smartFORM to this strategy. If a form is chosen, that smartFORM will automatically assign to all students who are added to the strategy.
Click Procedures to add procedures to the intervention. These procedures will be before the percent of the time they are achieved.
Click Attachments to upload any attachments to the strategy. These will appear within the intervention interface.