Still using our Classic Interface? Click here to view your help document
In this lesson, you will learn how to take attendance for your interventions.
Accessing Intervention Attendance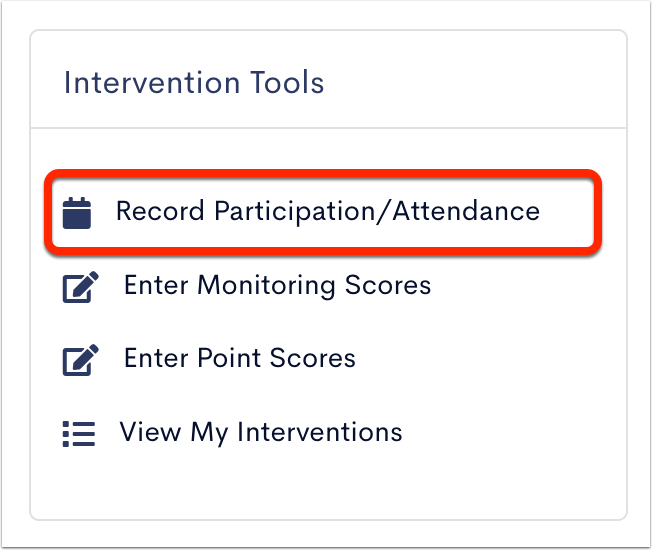 Select Record Participation/Attendance from the Intervention Tools module on the dashboard.

The current day's attendance automatically appears. Filter to a different date, interventionist (if applicable), Group, or Student(s) by using the drop-down menus.
Select Attendance Status by using the drop-down menu.
Enter the number of Minutes the attendance status occurred.
Use the slider to apply the attendance entry to all procedures. Otherwise, select them individually.
Use the lightning bolt icon to

record attendance in mass for

all students shown.
Reschedule

or

Add Dates

for groups by selecting the

calendar icon.
Next Steps
Now that you've learned how to take attendance for your intervention, take a look at Entering Probe Scores.