Still using our Classic Interface? Click here to view your help document
This lesson will guide you through searching and filtering behavior incidents in your eduCLIMBER system.
Where to Start

To begin searching and/or filtering incident data, use the "Search By..." drop down for a quick/simple search or use "Advanced" for a more in depth/heavily filtered search.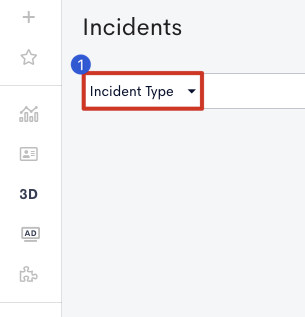 1. The "Search By..." filter allows for searching by Incident Type, Incident Code, Location, and Response.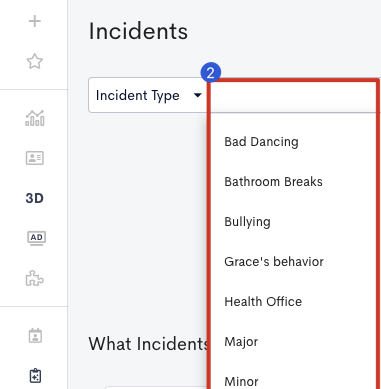 2. After choosing what to search by, click the white bar to the right of the drop down and a list of choices to filter by displays.

3. After making a selection, the Incident Charting opens, which defaults to the Big Five charts. Toggle between Big Five and Range Charts.

4. The current filter(s) will appear along the top. To add filters to your search, click the "Filters" button on top right of the screen.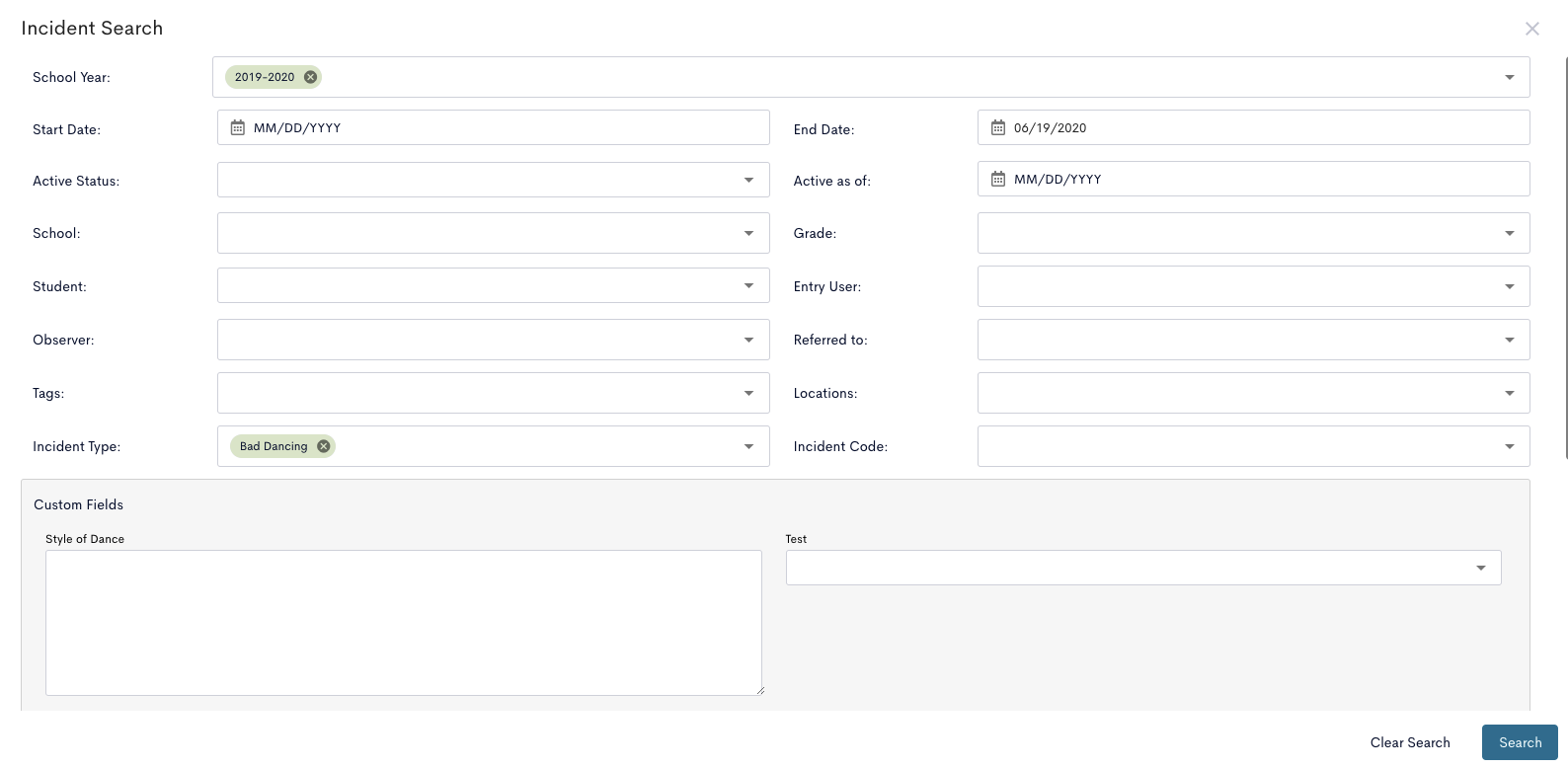 5. Set parameters to customize the search and/or filter incidents. Complete field preferences as needed, and then select Search. (This is also the same menu that would appear if you initially ran an Advanced search instead of "Search By...". See "Where to Start" at the beginning of this document.)

6. Once the search has run, the new filters will appear along the top and all of your incident charts are reflective of the new specified parameters.
Next Steps
To learn more about using Incidents in your eduCLIMBER system, see the lessons in the Incidents manual.