This lesson guides users through editing an exiting Intervention Plan. This may be needed to update the name, interventionist, level, strategy, or phase name.
Where to Start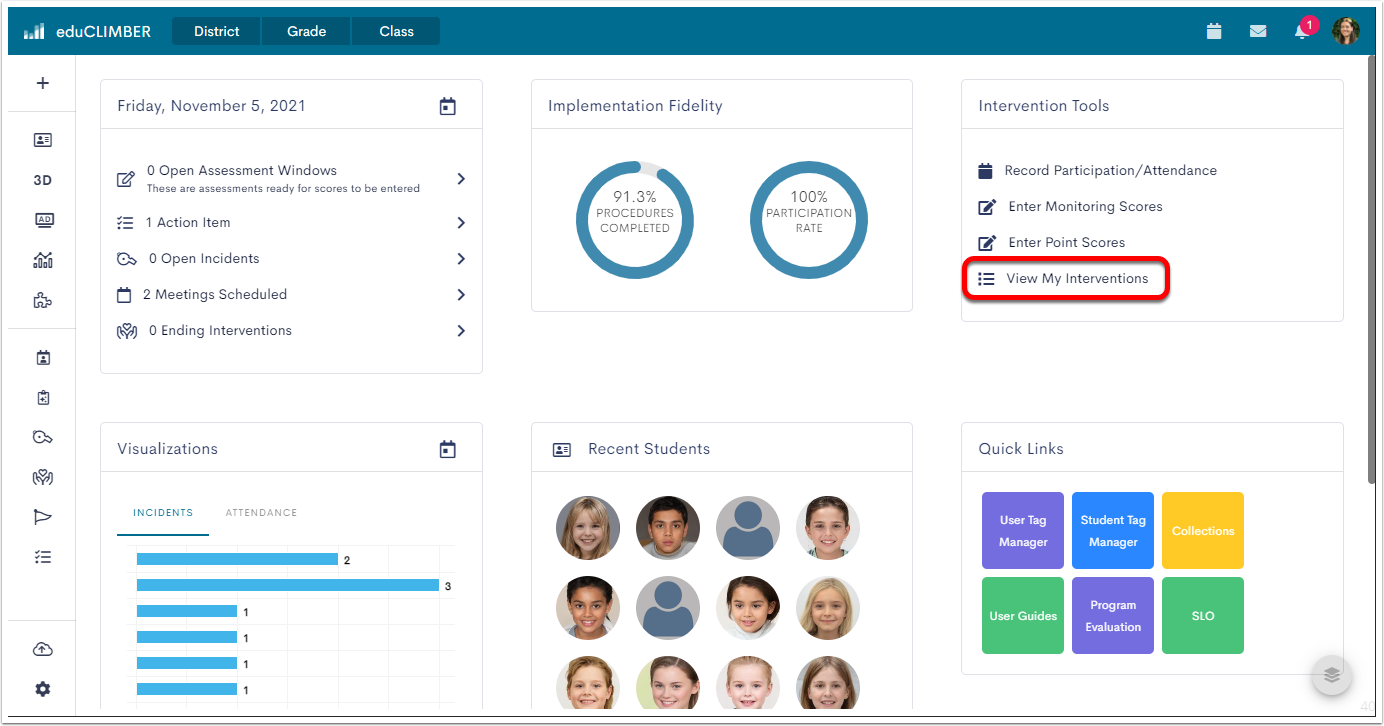 From the Launchpad, select View My Interventions to access the Intervention Tools module.
Edit an Intervention Plan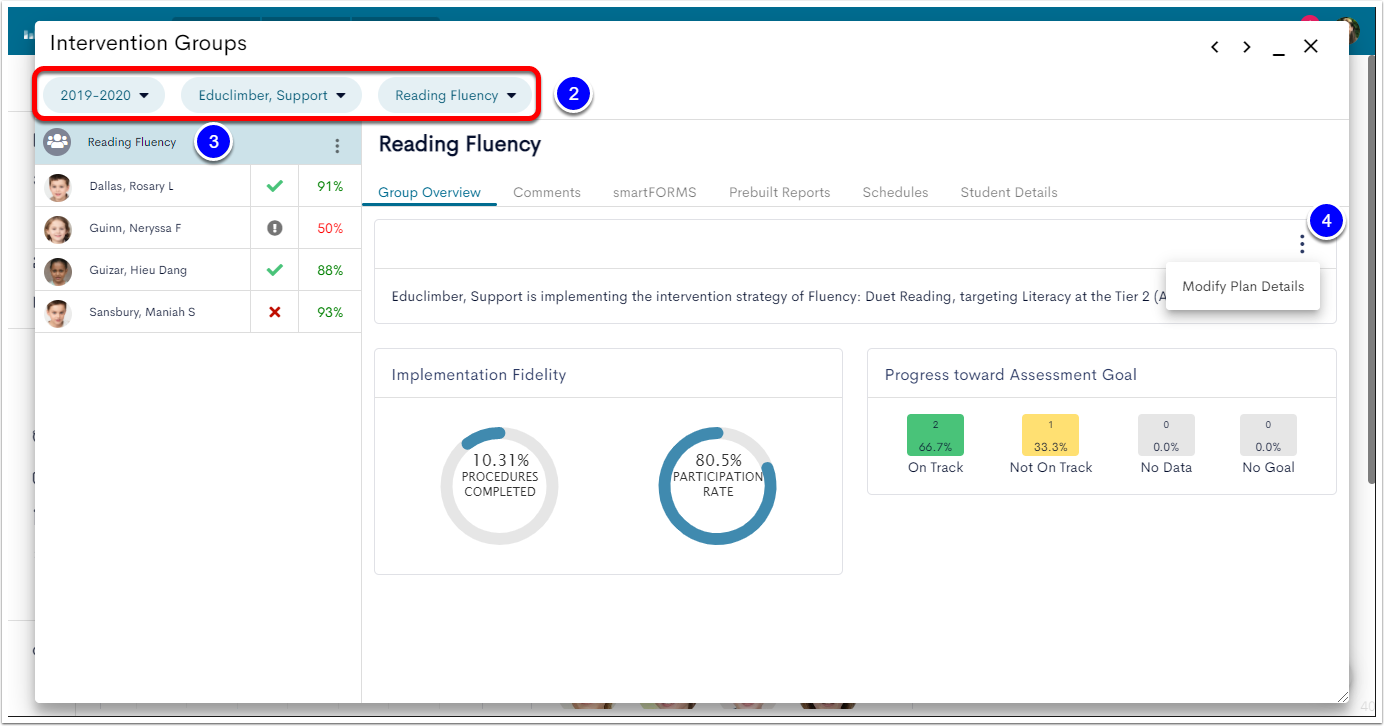 Use the filters to find the desired School Year, User, and Group.
Select the Name of the group at the top of the student list.
Select the three-dot menu and select Modify Plan Details.
Make any changes to the Intervention Group as needed. Then select Modify.
Next Steps
Ready to add a Phase to the Intervention? Visit New Phase for Interventions to learn more.