This lesson guides users through adding a smartFORM for students via the Student Profile. smartFORMs can be designed to automatically include student information and data, or they can be designed for purposes of data collection and entry.
Add a smartFORM from the Student Profile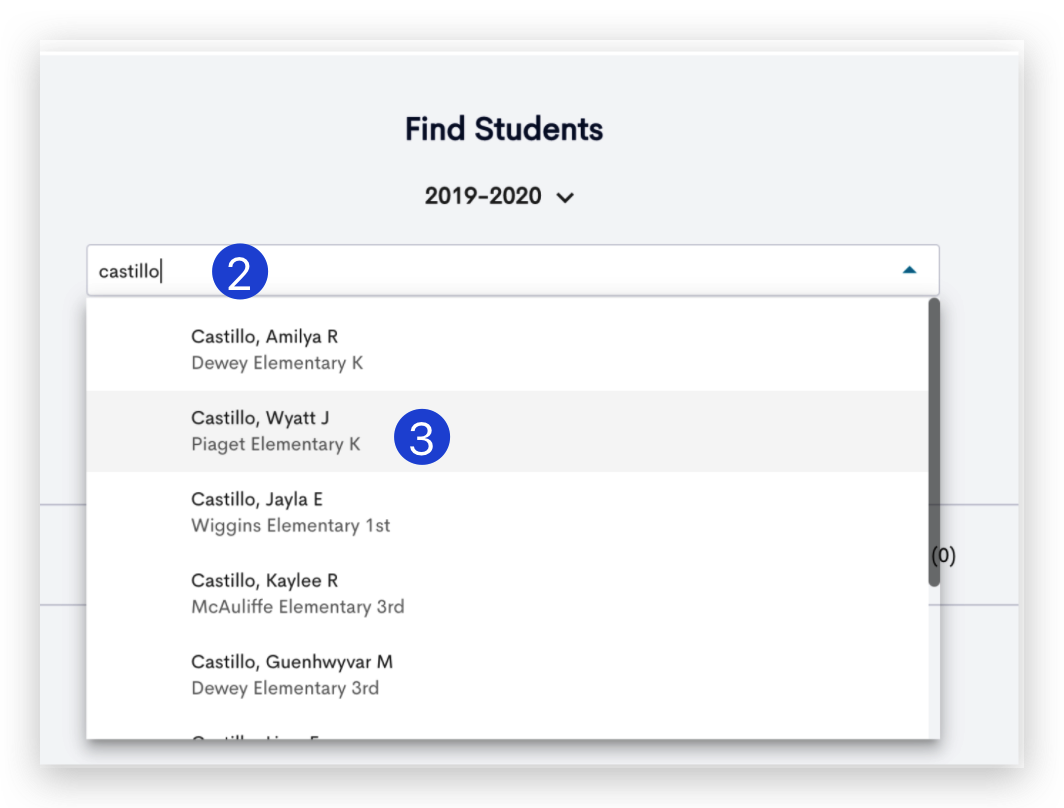 In the left hand navigation bar, select Student Profile.
Search a student name in the search bar.
Select the name of the student in the menu to access the Student Profile.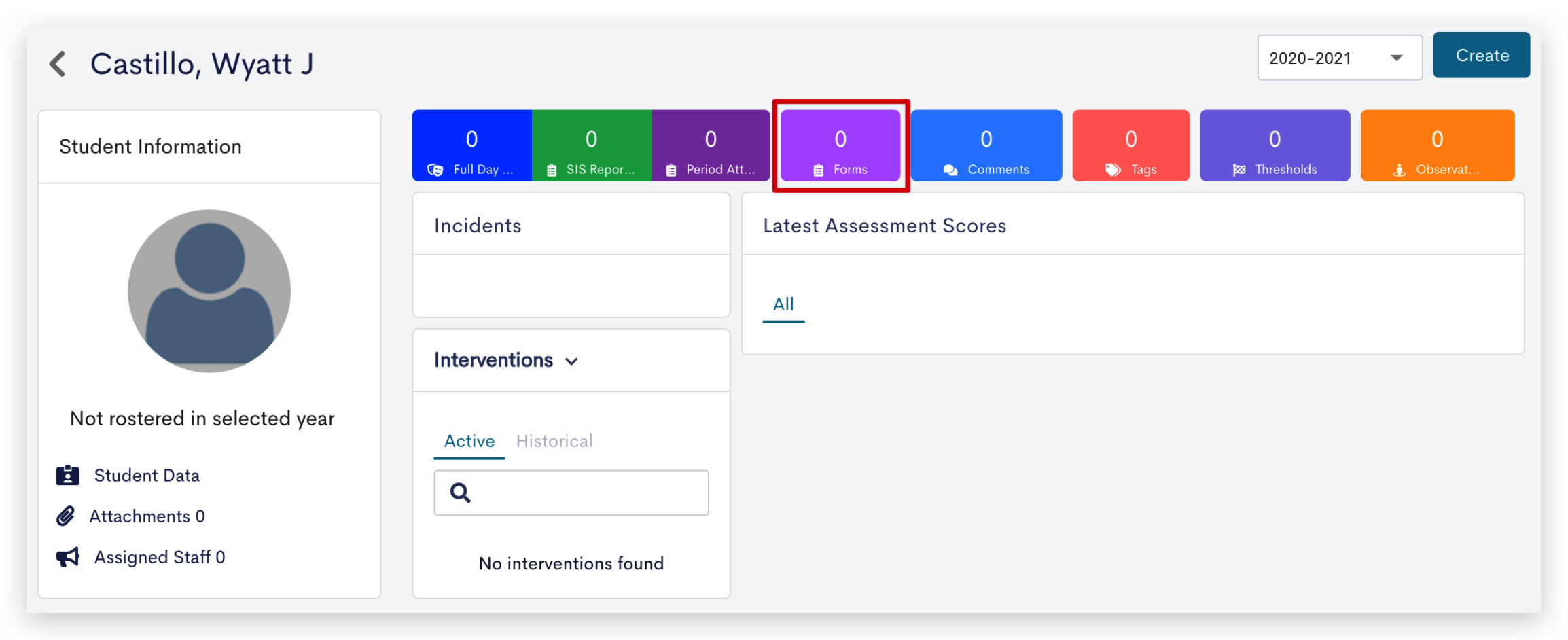 Select Forms on the desired student's profile.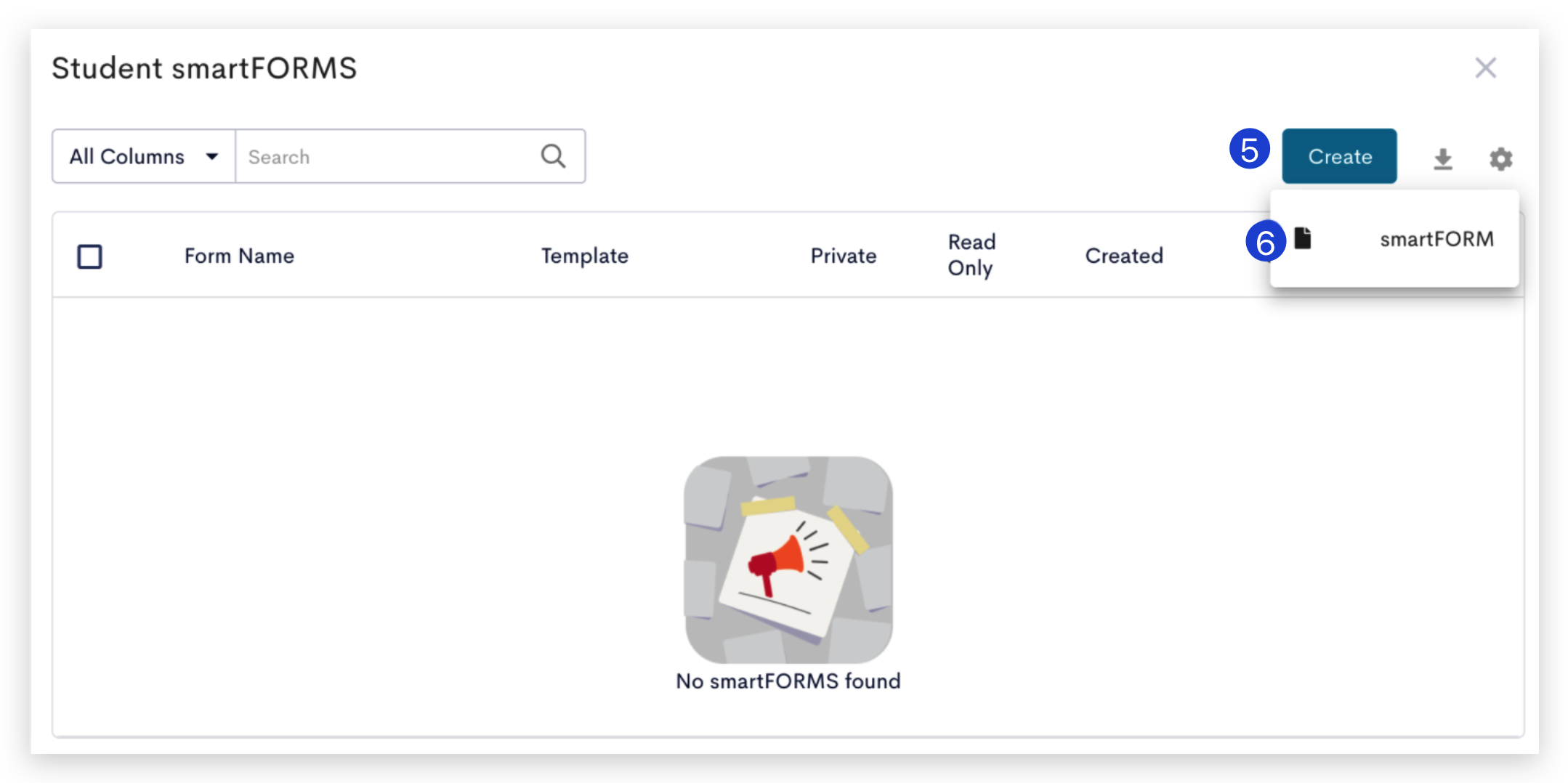 Select Create within the smartFORMs window. Any existing smartFORMs for the student appear in this window.
Select smartFORM.
Add a smartFORM from the smartFORM Page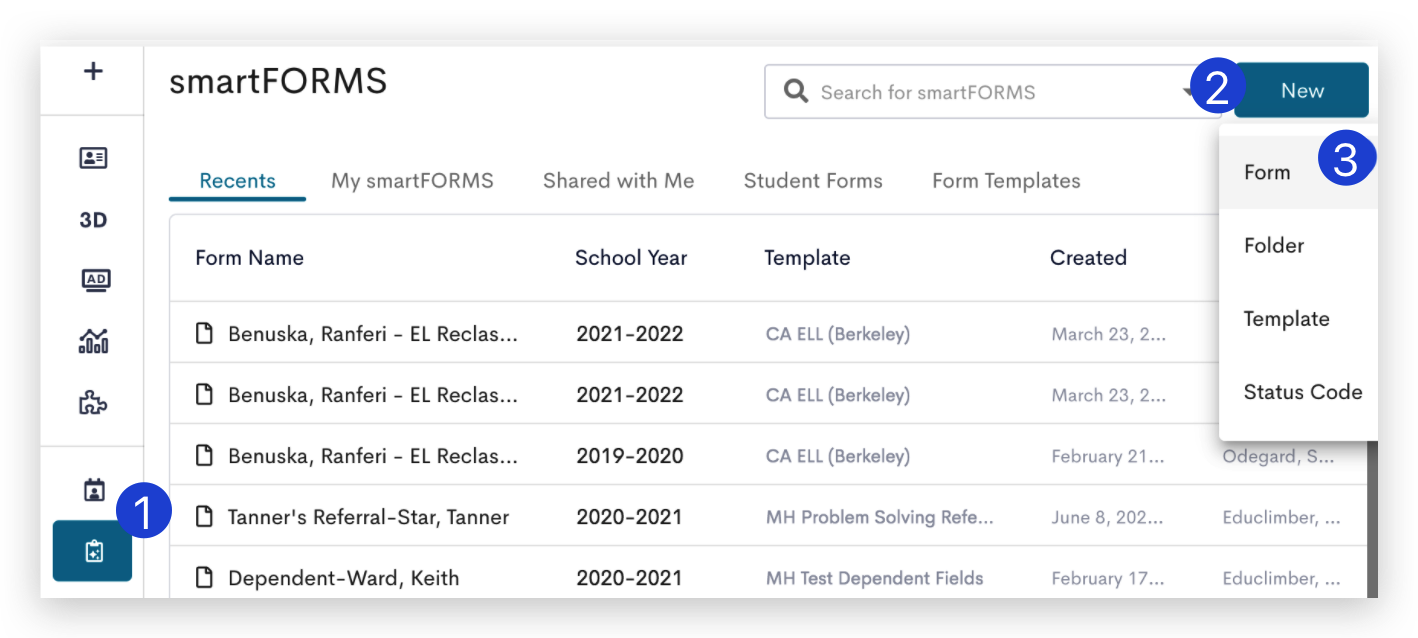 Select smartFORMs
Select New
Choose Form
Enter smartFORM Details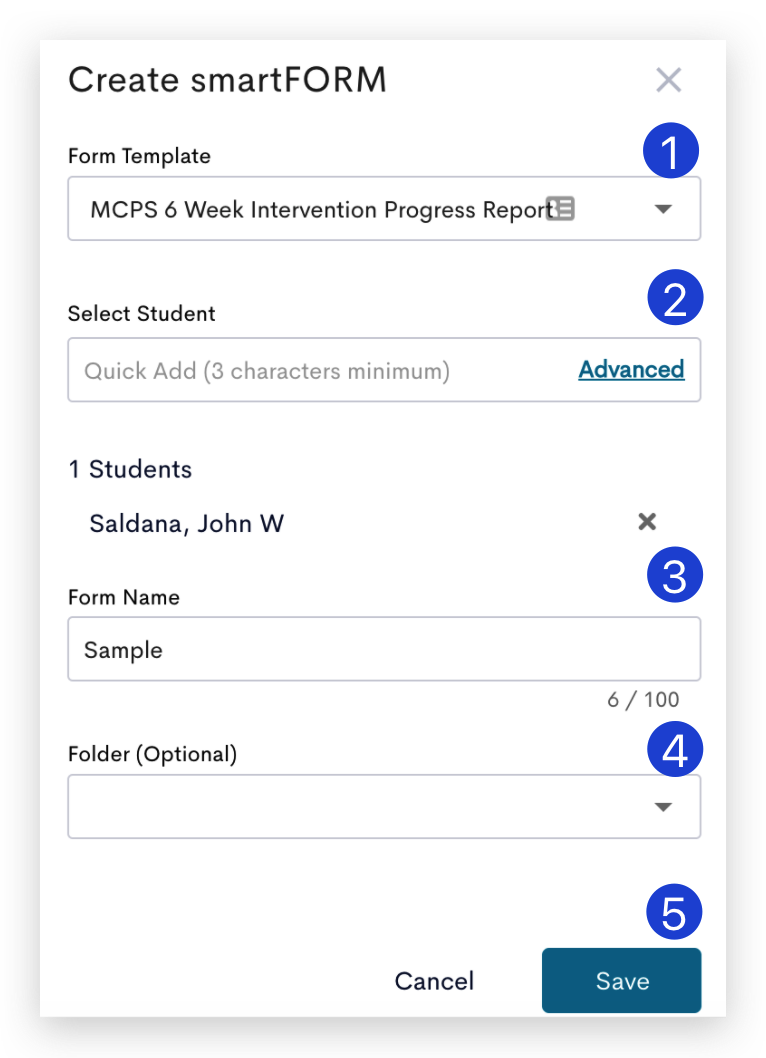 Select a Form Template. Templates are created by organization administrators.
Select students by typing in the first 3 characters of their name.
Use Advanced Search to multi-select students filtered by Name, Grade/School, Teacher/Course, Intervention, or Tag.
Enter a Form Name, unique to the student it is being attached to.
Add the form to a Folder (optional).
Select Save to create the form.
Accessing a smartFORM

Go to smartFORMs in the left hand navigation bar.
My smartFORMS opens by default to see all smartFORMs a user has created.
smartFORMS settings can be updated by toggling Private and Read Only to determine what information other users should be able to see in relation to the smartFORM.

Private forms are

only visible to the user who created the form and those of whom the form is shared.

Read Only locks the form in the view of a PDF, meaning users cannot edit it.

Select the checkbox next to a smartFORM and select Delete to remove the smartFORM.
Only the user that created the smartFORM can delete it.
Next Steps
To learn more, visit smartFORMS.