This lesson guides admin users through adding or updating permissions for users in eduCLIMBER.
Where to Start

Go to System Configurations.
Select Users & Security.
Permissions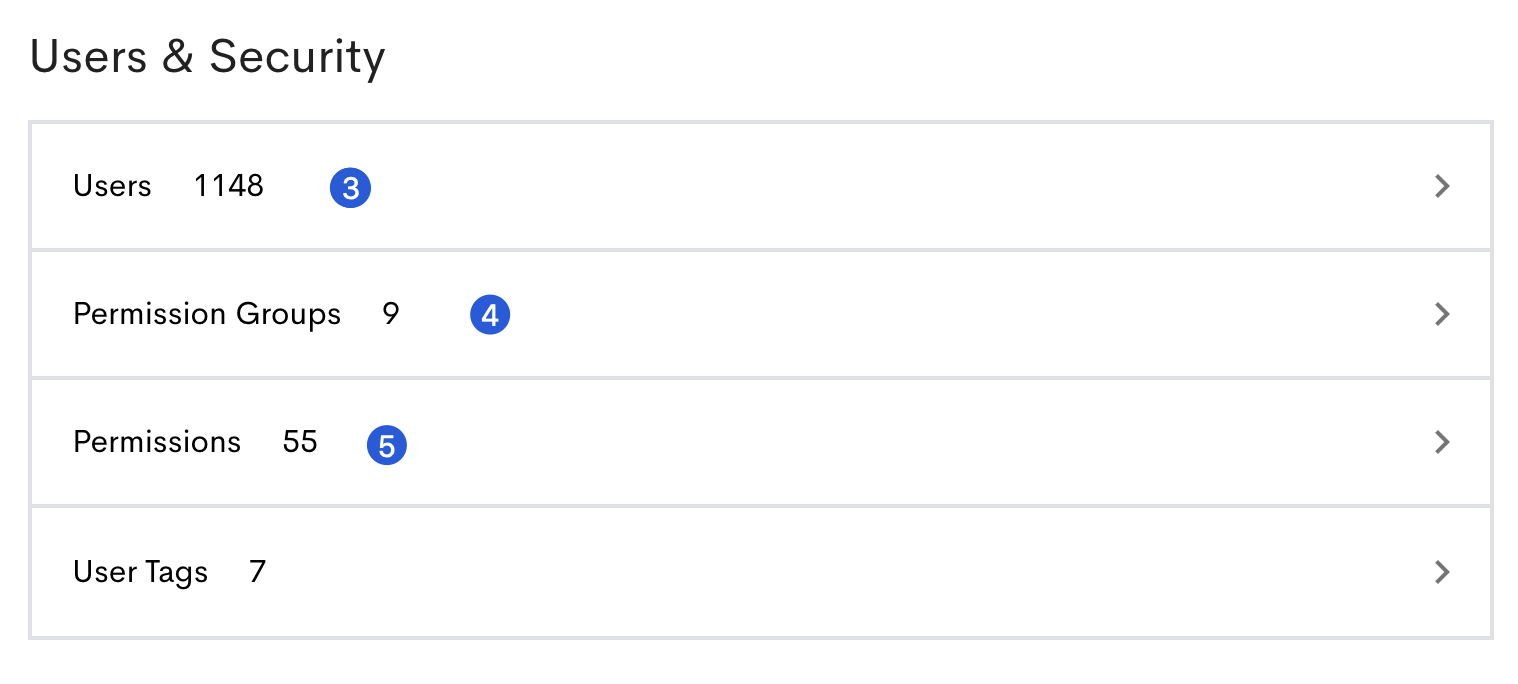 Select Users to view a list of all individual users to update.
Select Permission Groups to view available permission groups, which allows for multiple users to be updated as a group.
Select Permissions to view a list of all available permissions and their details.
Updating Permissions for Users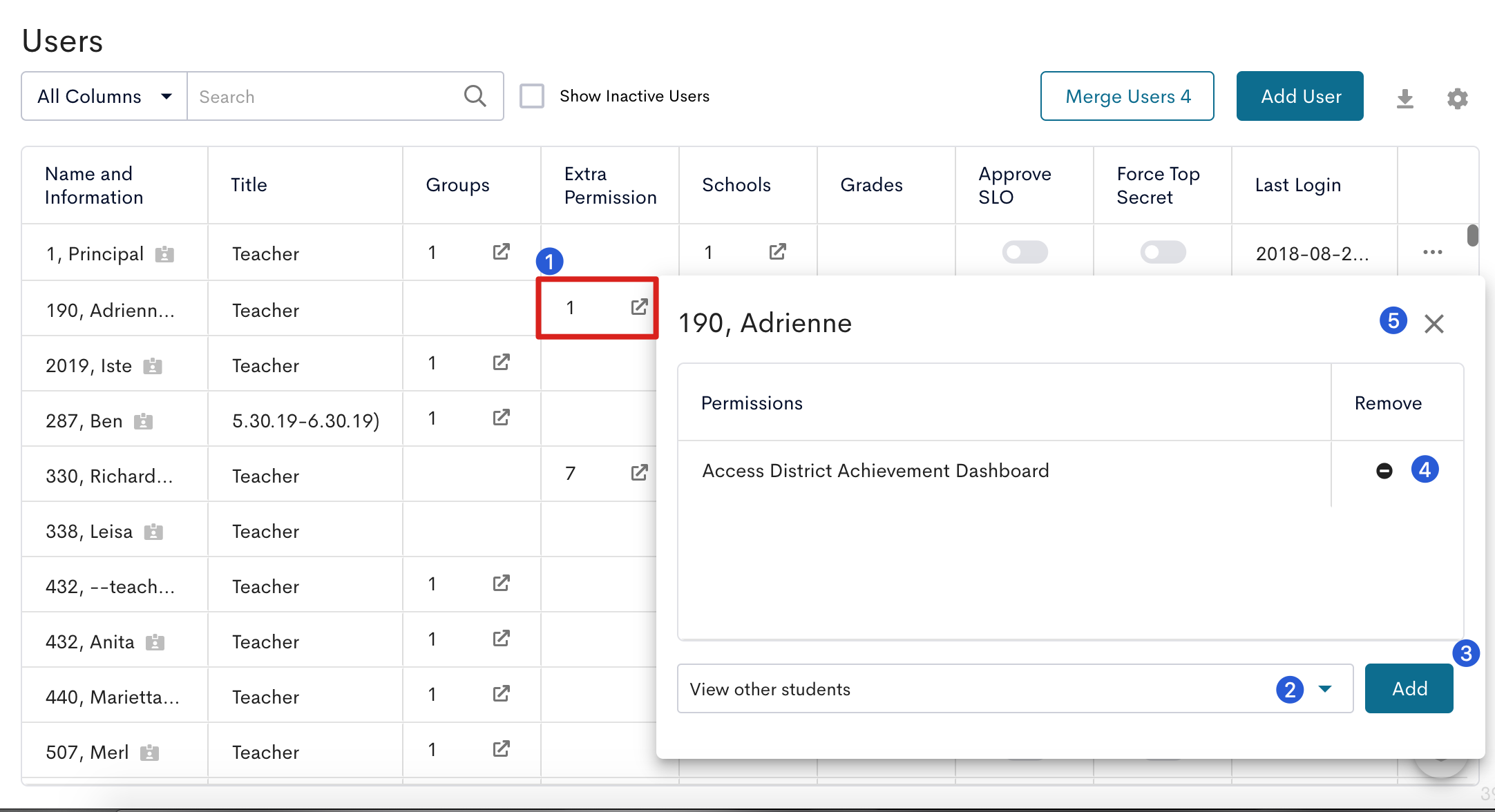 Any extra permissions added to a user are indicated by the number of permissions added. To add additional permissions, select the arrow icon.
Use the dropdown to view or search for available permissions. Select a permission.
Select Add to add the desired permission to the user.
To delete a permission, select the remove icon.
To exit the permission pop up, select the X.
Next Steps
To review all permissions, visit Security/Suggested Permissions.