This article guides users through visualizing subskill assessment data within the district, grade, or class search tab. Subskill data can be accessed by either drilling down within a parent assessment or within the main/initial search of the assessment if it has been marked as Top Level within the Assessment Manager.
Before You Start
If wanting to view subskill data within the main/initial search of assessment data, be sure to set the subskill assessment as Top Level within Assessment Configuration. To learn more, visit Assessment Manager Settings.
If viewing local assessments, like assessments imported from a DnA Assessment View, be sure to have the assessments configured prior to accessing data. To learn more, visit Configuring Assessments with Subskills for DnA Assessments.
Where to Start

Access the District, Grade, or Class tab.
Select the required filters and select Search. 
Drilling Down to View Subskill Data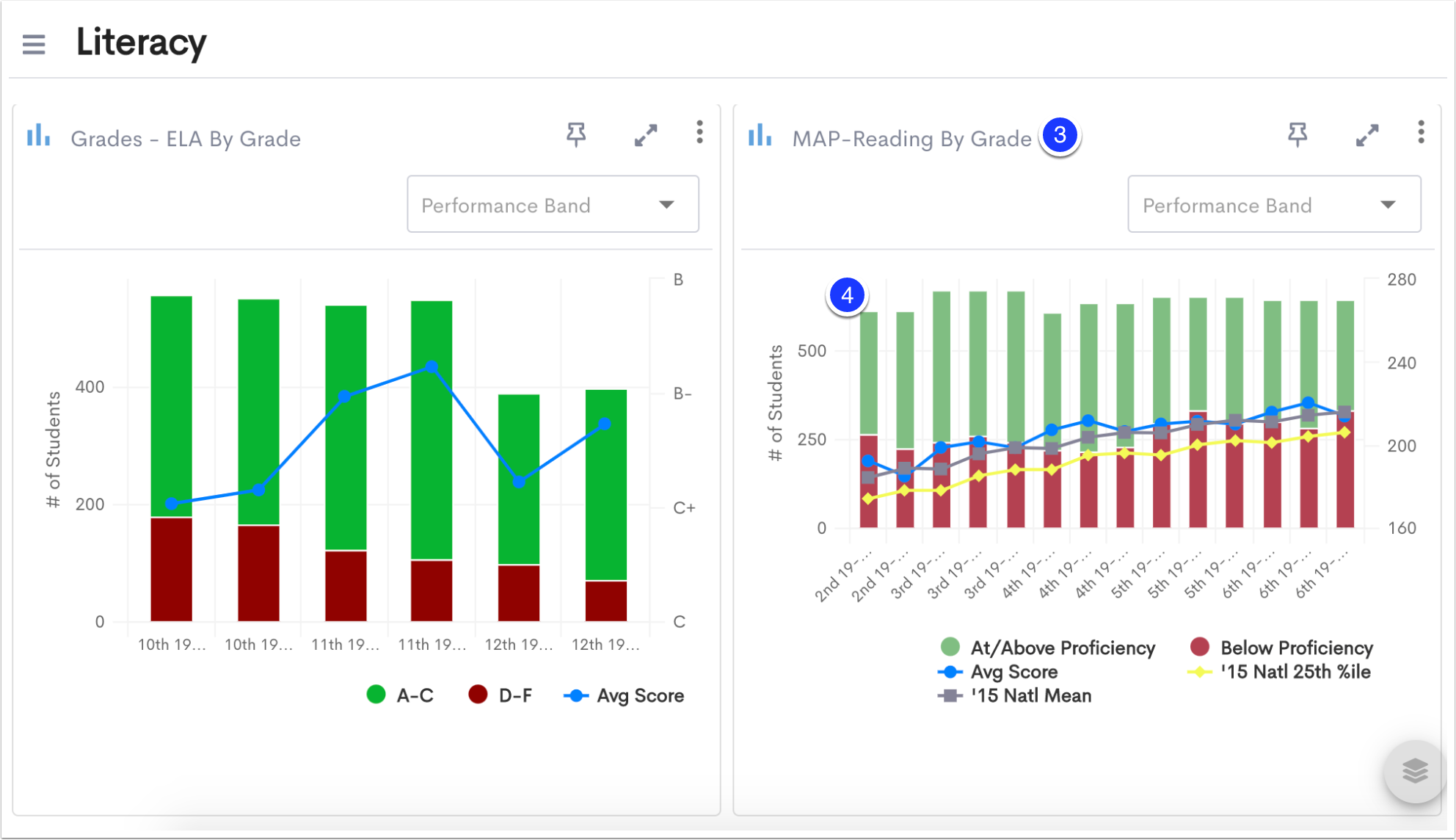 Find an assessment of interest to view Subskill data for. 
Select a section of the chart to drill into the data for that assessment.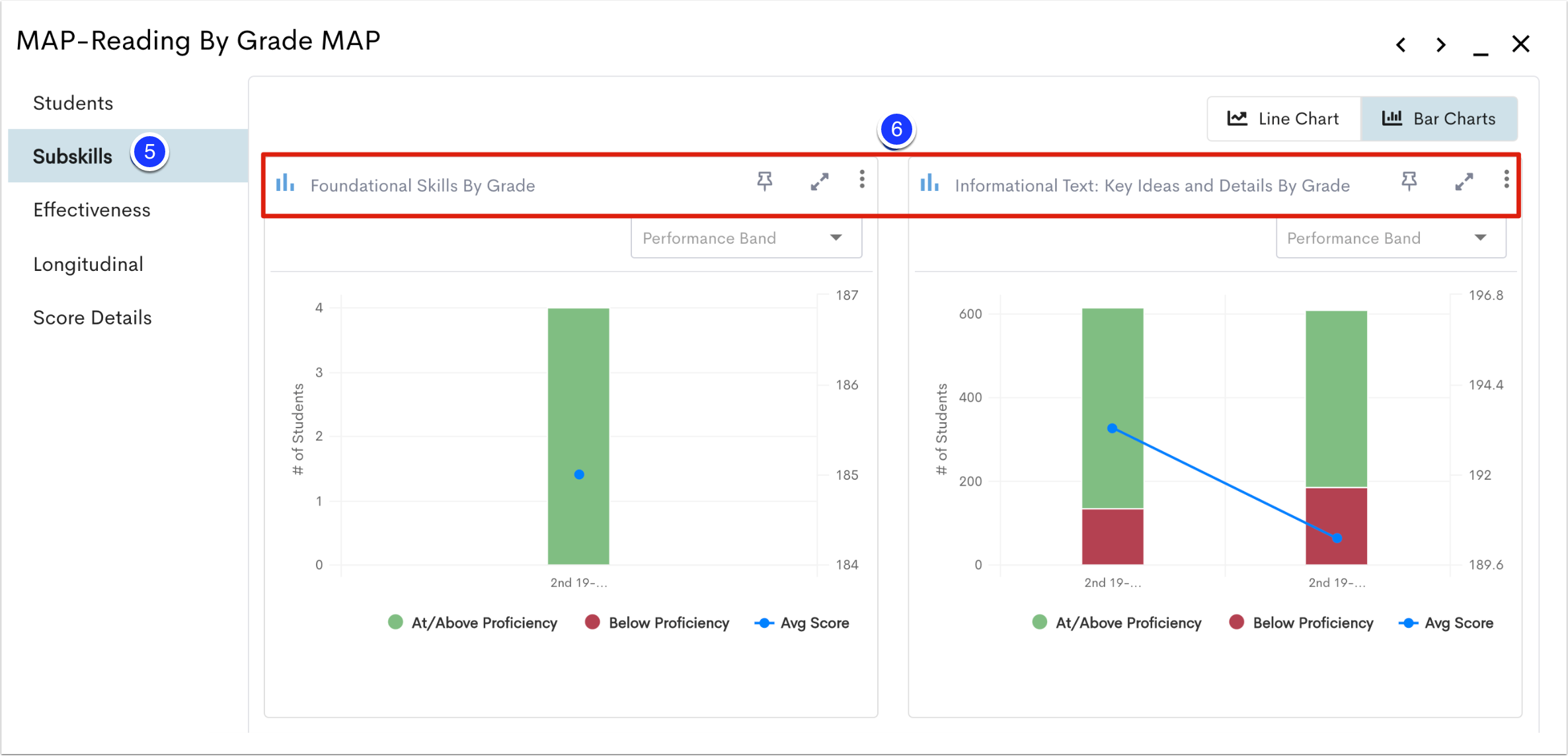 Select Subskills within the window. 
Each chart displays data for individual subskill assessments under the Parent Assessment. 
Top Level Subskill Data

When a subskill (child) assessment has been marked as Top Level, it will appear in the main/initial data search alongside its parent assessment. This includes data wall visualizations.
Next Steps
To learn more about assessments, visit Assessment Management.