Manually upload Student Tags to add tags en masse to students. Tags groups students as cohorts to view data for.
Required Permission: Upload Data into eduCLIMBER
Where to Start

Create a spreadsheet using the following column headers:

Student ID
Student First Name
Student Last Name
School Year
Tag Name
Tag Flag
The Tag Flag column is optional. If a tag file (including the one from the SIS) contains a "Tag Flag" column, then students can be added and removed from a tag via an imported file. The absence of a student on the file does not remove the student from the tag. Rather, an indicator of "no" on the Tag Flag column removes the student from the tag.
Add a tag = Yes, Y, or 1.
Remove a tag = No, N, or 0.
Save the file as a CSV.
This is the default format for Tag uploads. Headers should match the ones listed above verbatim. Otherwise, an import error will occur.
Districts have the ability to request an update to the format of the importer. If your file does not upload with the above-identified column headers, please reach out to support to have them review the column headers needed for your organization to ensure a successful upload.
Uploads

Go to Uploads.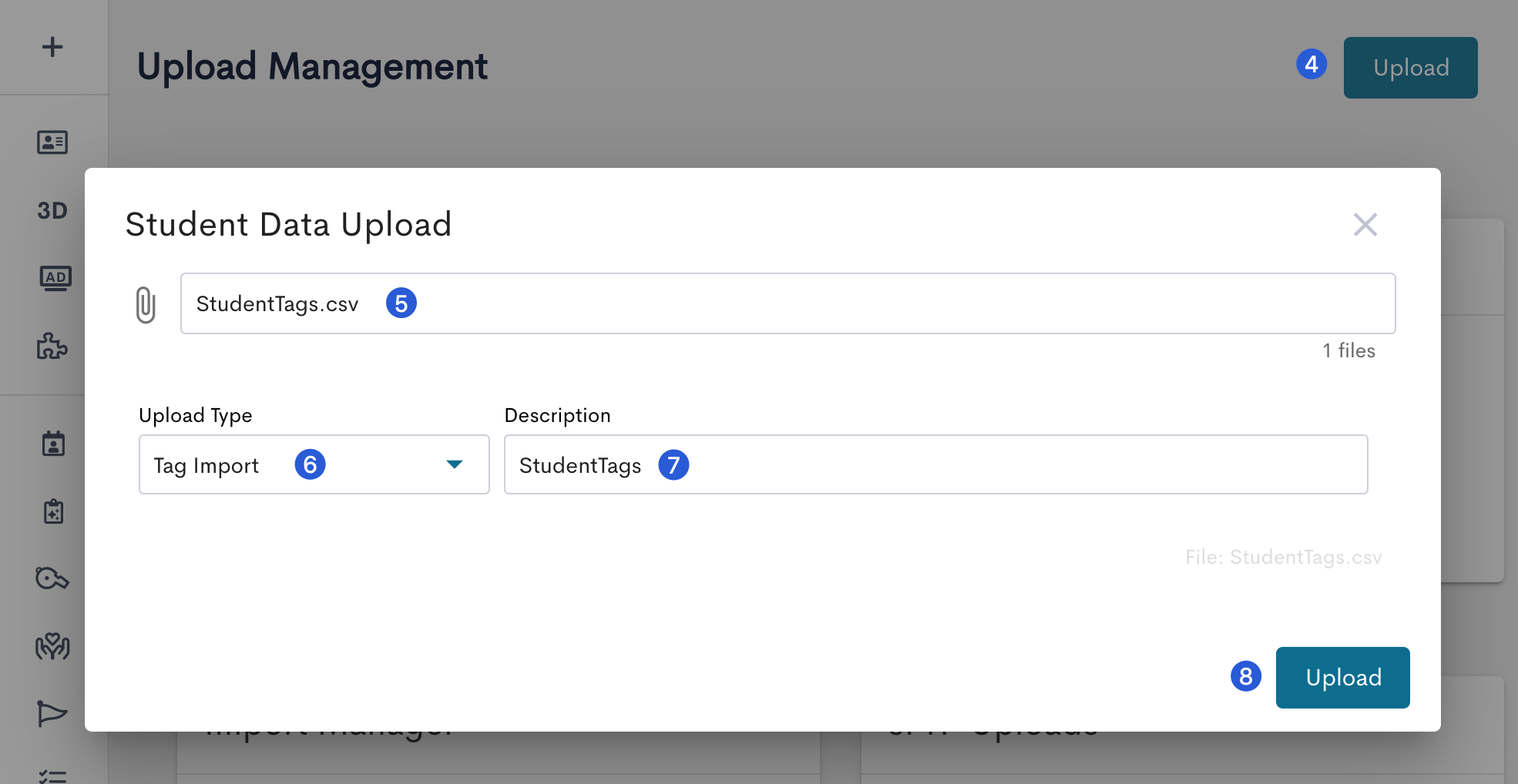 Select Upload.
Attach the CSV file.
Select the Upload Type as Tag Import.
Enter a Description of the upload.
Select Upload.
Next Steps
To learn more about other upload types, visit the Uploads manual.