Manually upload Student Tags to add tags en masse to students. Tags groups students as cohorts to view data for.
Required Permission: Upload Data into eduCLIMBER
Where to Start

Create a spreadsheet using the following column headers

Student ID
Student First Name
Student Last Name
School Year
Tag Name

Save the file as a CSV.
Uploads

Go to Uploads.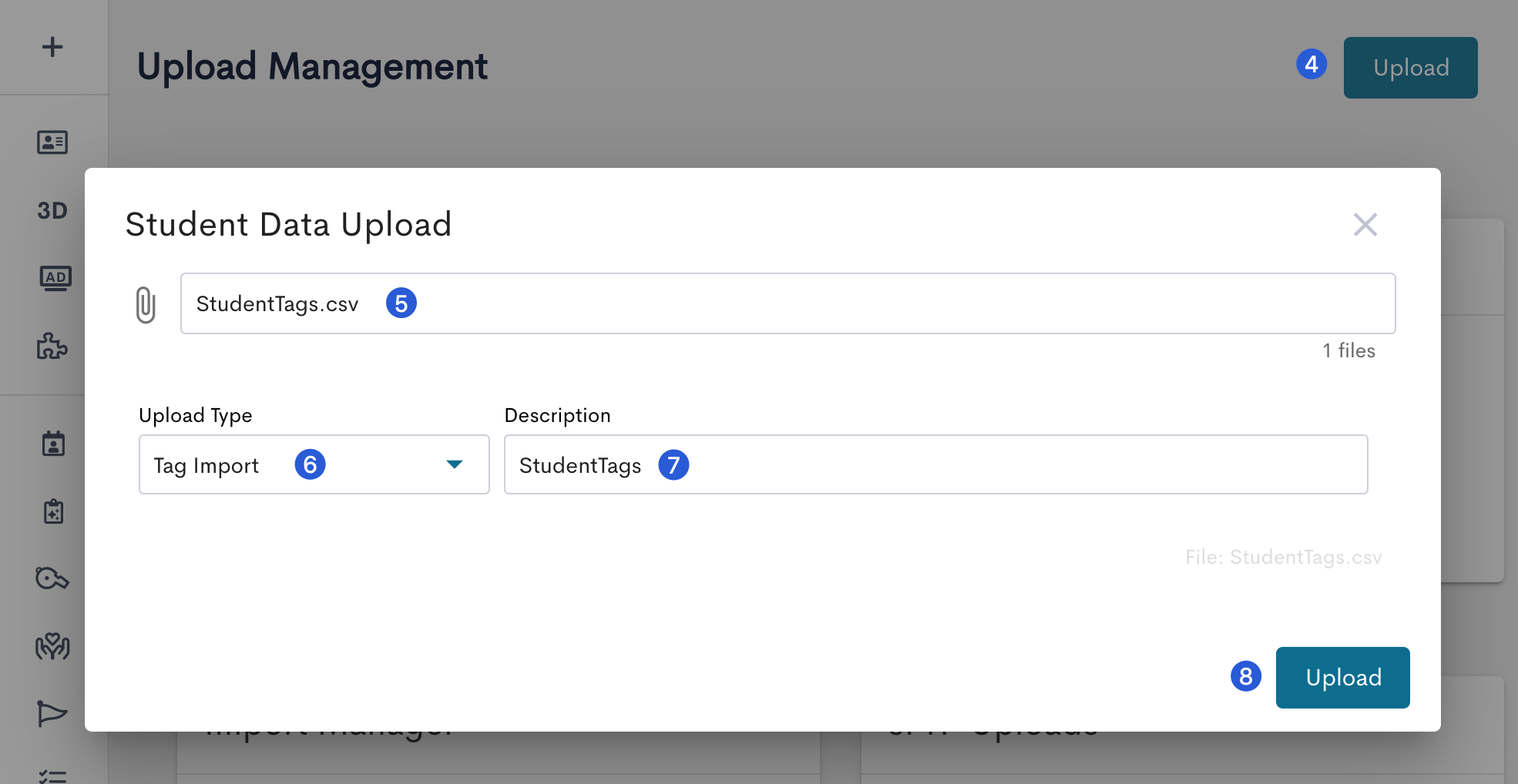 Select Upload.
Attach the CSV file.
Select the Upload Type as Tag Import.
Enter a Description of the upload.
Select Upload.
Next Steps
To learn more about other upload types, visit the Uploads manual.