This lesson will demonstrate how to configure assessments to include sub skills. This process is necessary to visualize DnA assessments on the same chart under a Parent Assessment. Creating a single chart for an Assessment View allows a visualization for overall performance, and then can be drilled into via Subskills to see individual assessment performance.
Where to Start

Go to System Configurations.
Select Assessments.
Configure Assessments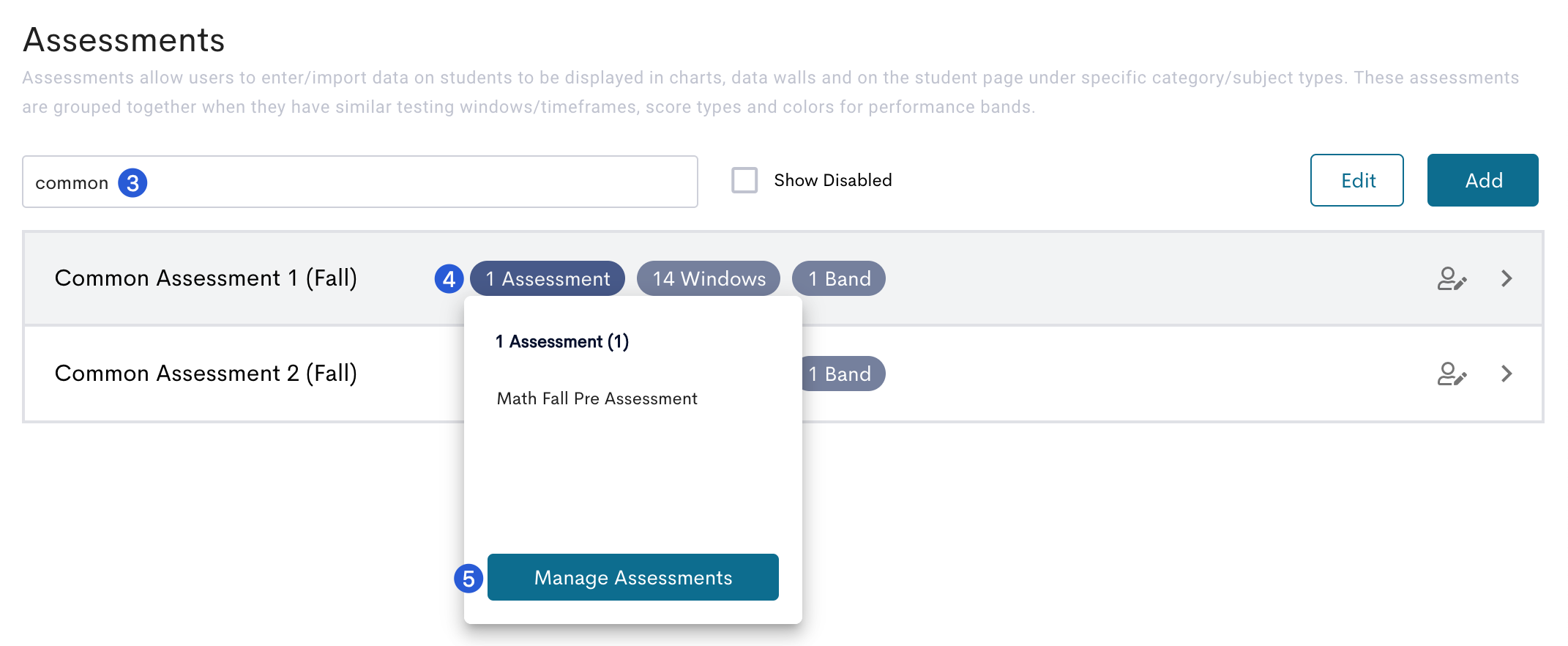 Search for an Assessment Group to configure.
Select the Assessment tab.
Select Manage Assessments.
If an Assessment Group has not already been created, select Add on the right hand side of the list.
Create a Parent Assessment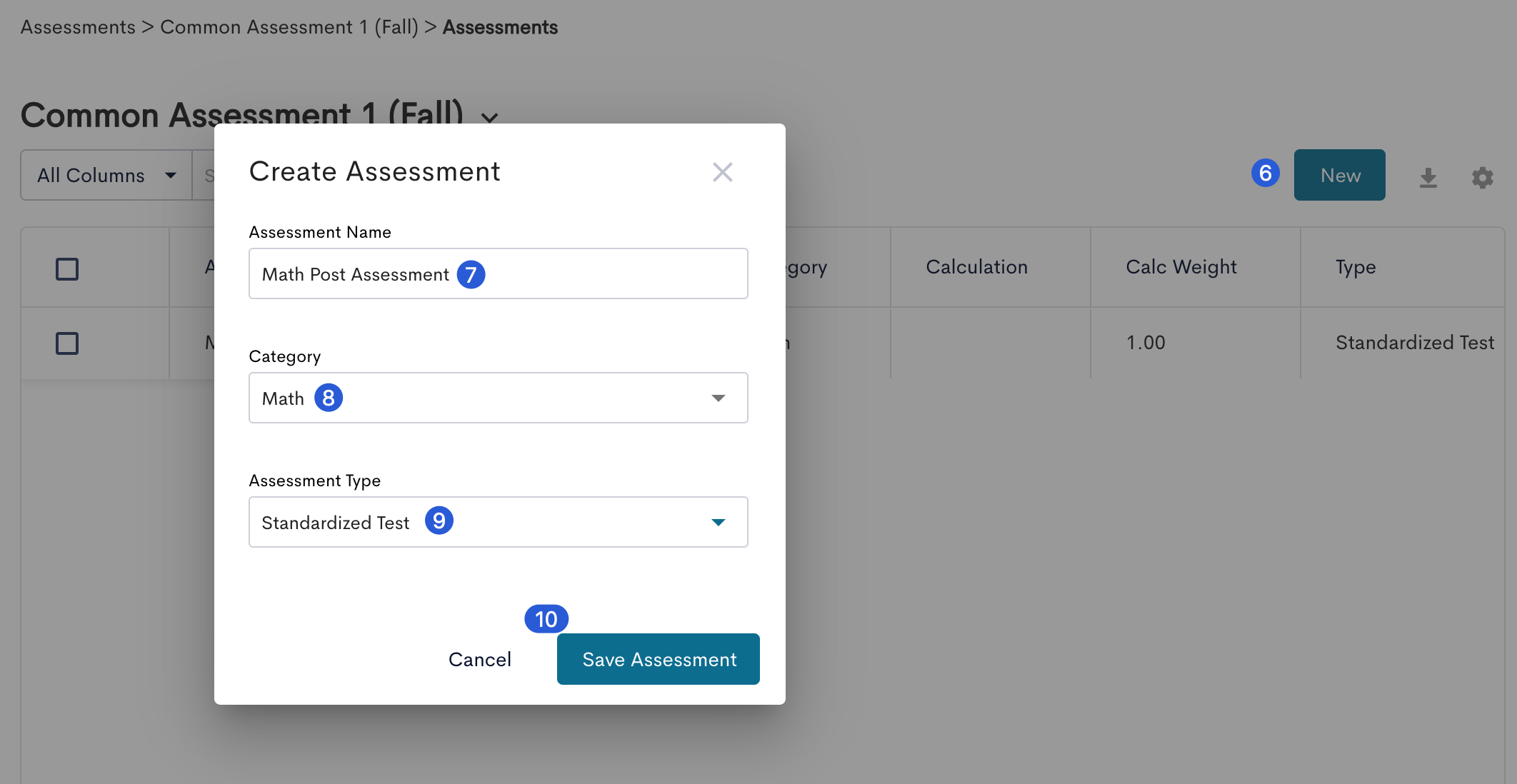 Select New.
Enter the parent Assessment Name.

Each Parent Assessment is charted separately

Select a content Category.
Select an Assessment Type.
Select Save Assessment.
Add any additional assessments as needed. All subskill assessments should reflect the assessments within an assessment view in DnA.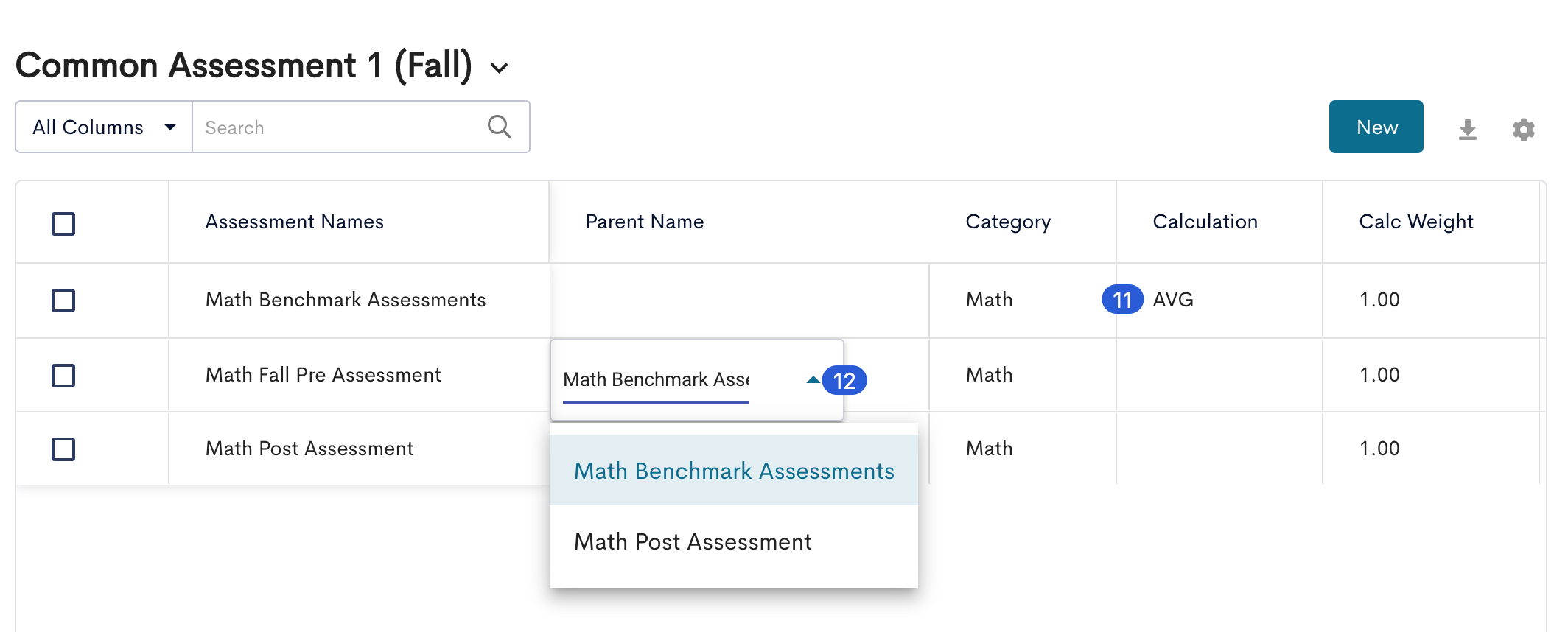 Set the Calculation of the Parent Assessment to Average (AVG).
Use the Parent Name column to select the Parent assessment for each subskill assessment.

Any assessment not tied to a Parent Assessment is charted individually
After this configuration is completed, reach out to ecsupport@illuminateed.com as the data file will need to be rerun to view the data with the new grouping.
Next Steps
To learn how to visualize this data, visit Visualizing Subskill Assessments in eduCLIMBER.