This lesson provides an introduction to Student Learning Objectives, or SLOs. SLOs are developed to help educators focus on student growth.
Where to Start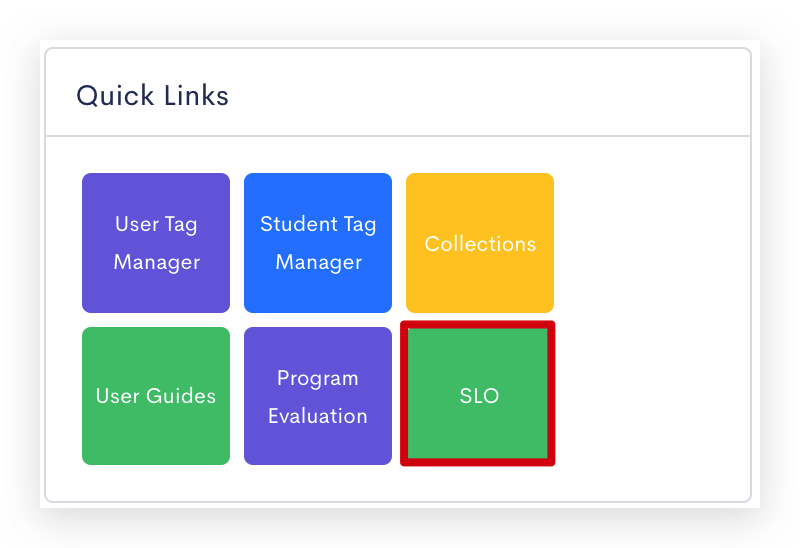 Select SLO on the Launchpad to access created Student Learning Objectives.
SLOs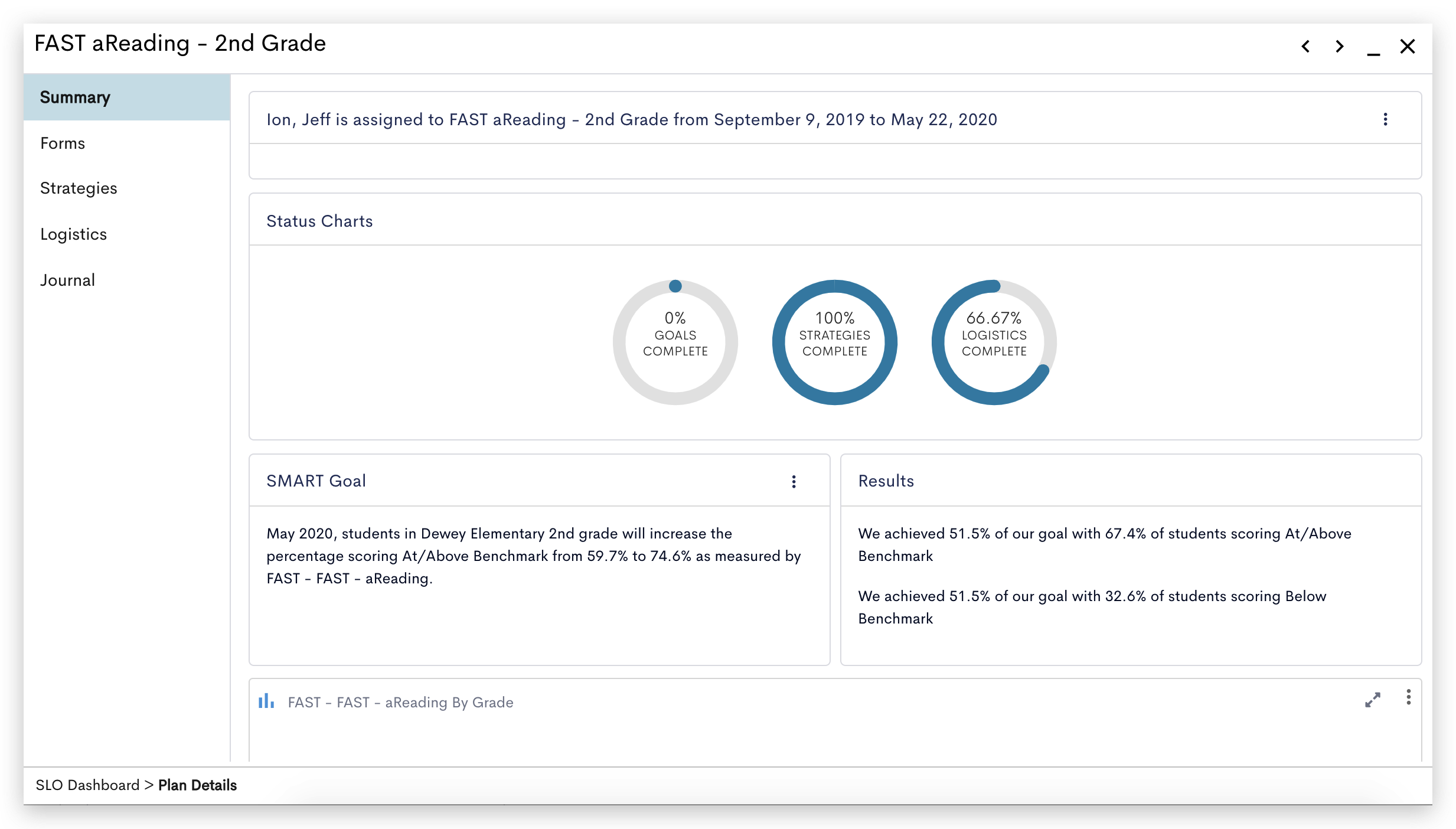 Student Learning Objectives (SLOs) allow users to create learning outcomes based on assessment goals at different levels. Use the SLO tool to set data-based goals and then track when and how the goals will be completed. SLO are reviewed by designated reviewers.
The Summary page, shown above, tracks the progress of goals, strategies, and logistics of the SLO.
Use the navigation tabs on the left to access different areas of the SLO.
Next Steps
SLOs must be approved by a user. Visit Enable SLO Reviewers for more information.