This lesson shows admin level users how to enable other users to approve Student Learning Objectives.
Where to Start

Go to System Configuration.
Approve SLO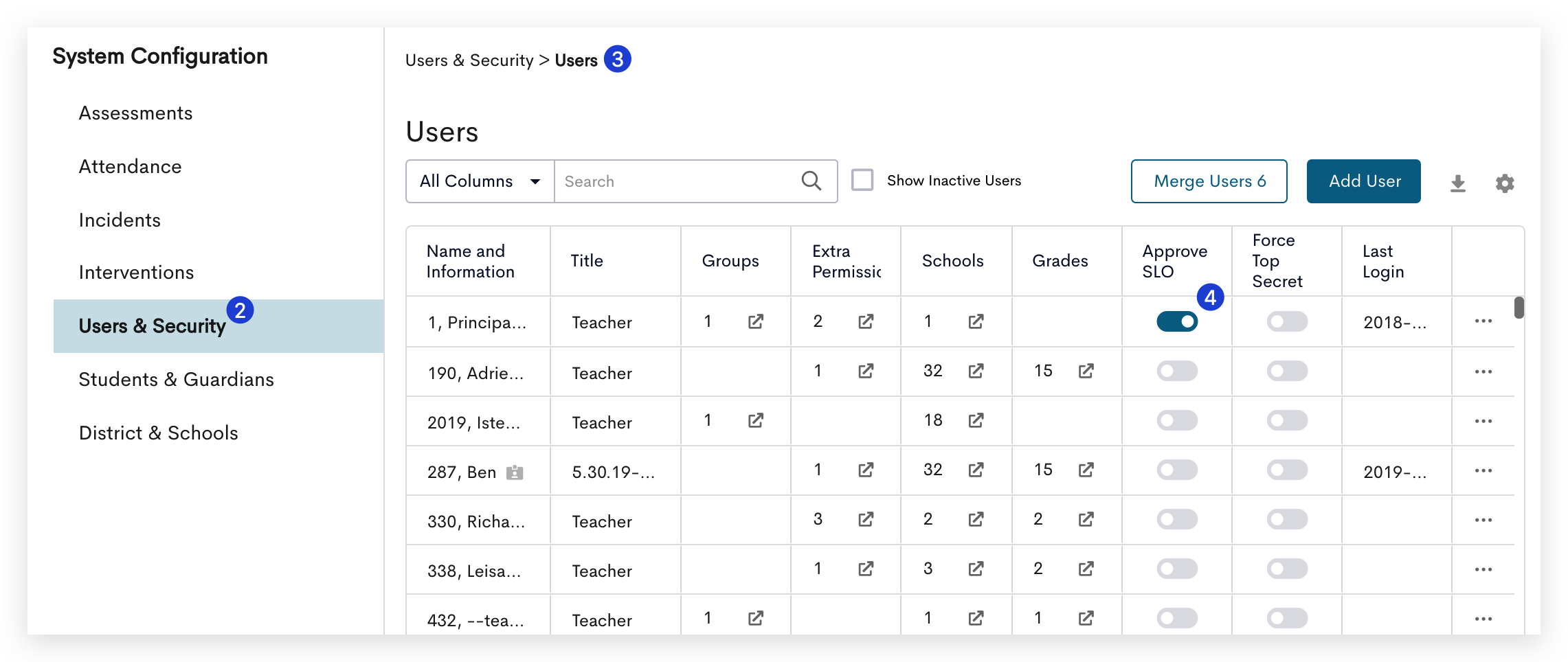 Select Users & Security .
Select Users.
Toggle Approve SLO for the desired user(s)
Users with the ability to Approve SLO should also be granted the permission Update other user's SLO plan.
Next Steps
To learn how to create an SLO, visit Create Student Learning Objectives.