A Metric defines the parameters of a Threshold. This lesson guides users through adding metrics to an Academic Threshold.
Where to Start

Go to Thresholds.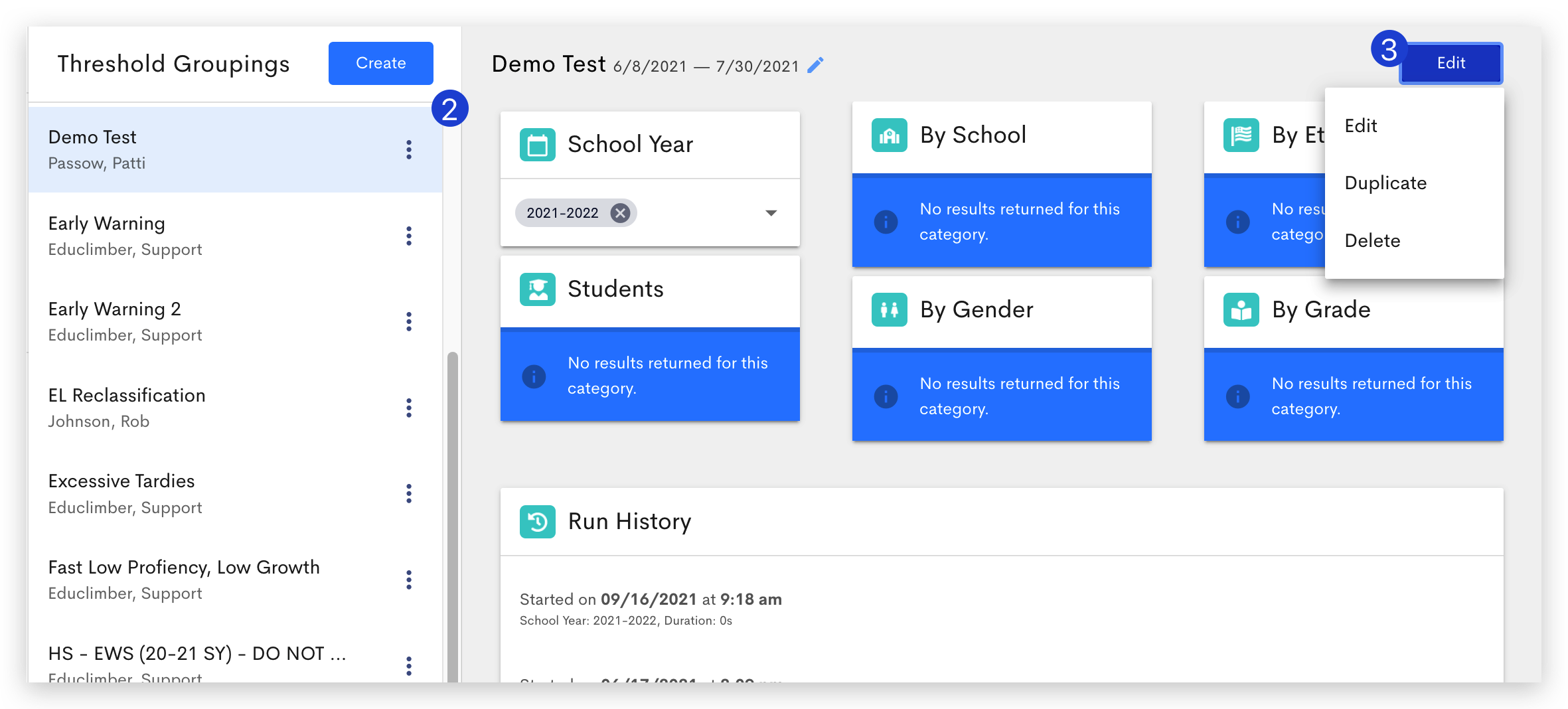 Select a Threshold Grouping from the list.
Select Edit at the top right of the Threshold, then select Edit from the dropdown.
Add an Academic Metric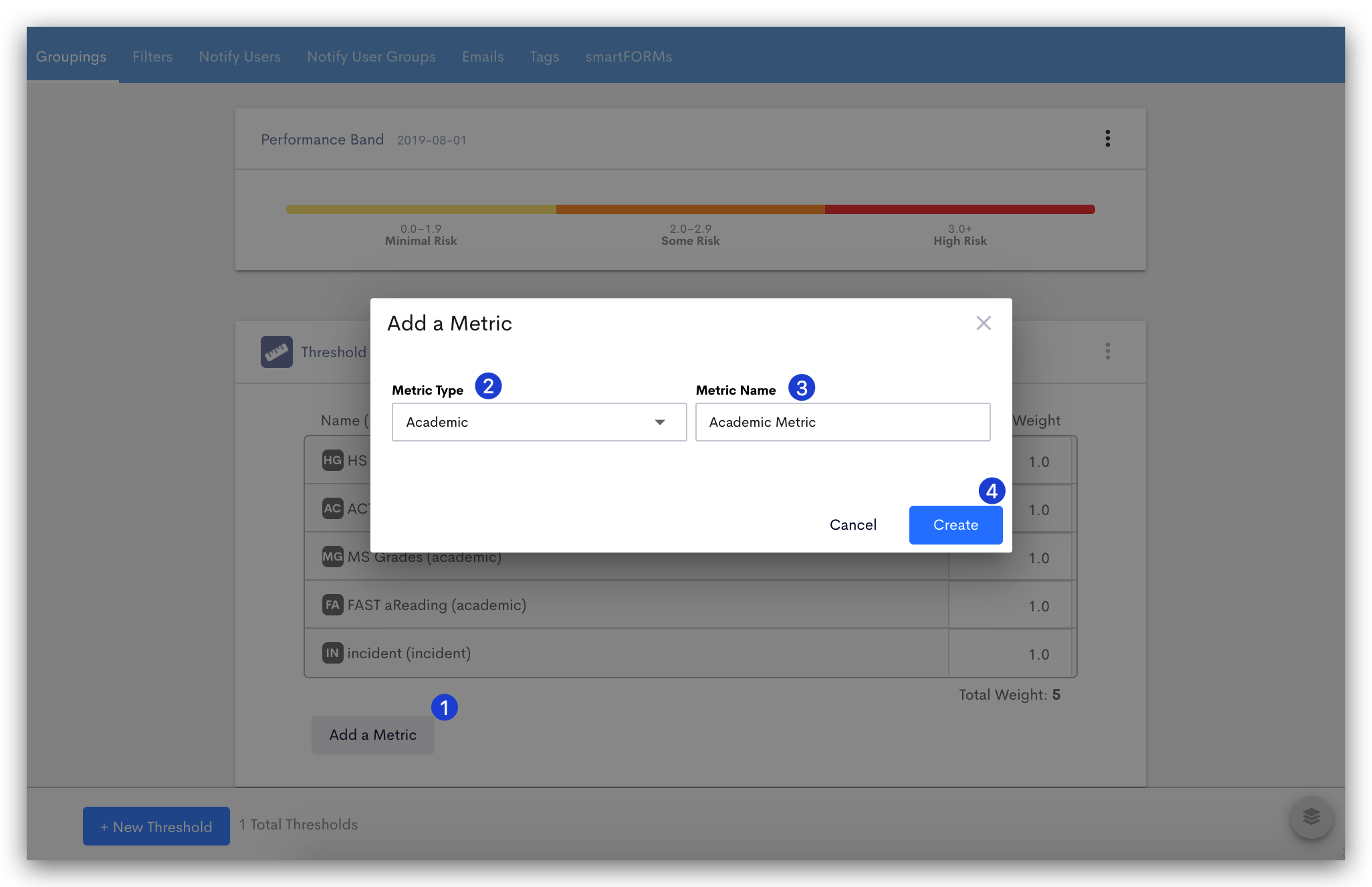 Academic Metrics can be added to a Threshold to monitor students who are at a certain score or percentile for one or more testing windows. To add an Academic Metric:
Select Add a Metric.
The Metric Type is set to Academic by default.
Enter a Metric Name to use as an identifier.
Select Create.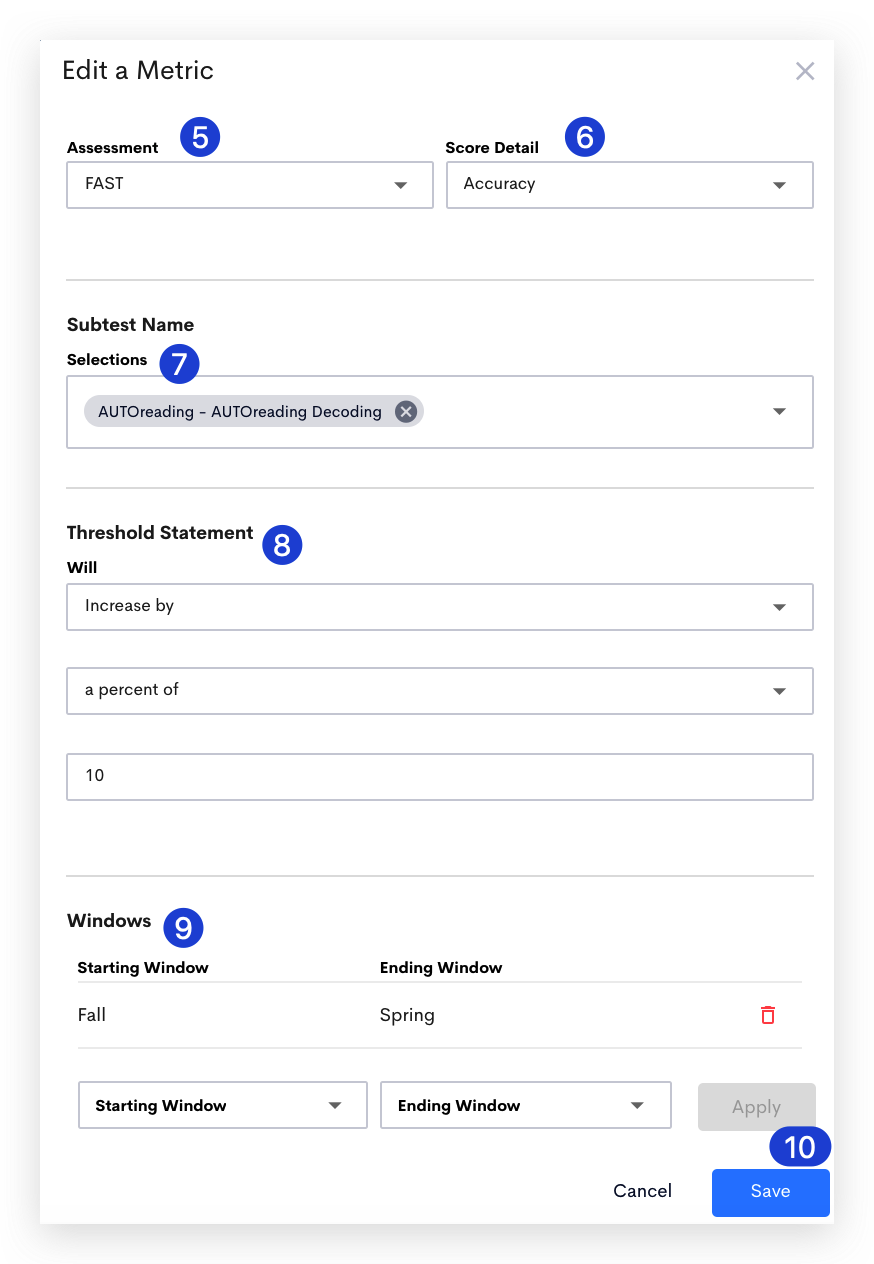 Select the Assessment the Threshold is based on.
Choose the Score Detail of the selected Assessment to monitor. If the metric will monitor the Primary Score, leave Score Detail blank.
Select one or more Subtests if desired. Leave Subtests blank to monitor all Subtests within an assessment.
Enter a Threshold Statement. This statement is used to monitor the Threshold by choosing options from each menu.
Add at least one Window that the metric should monitor within the Threshold.
Select Save.
Next Steps
To learn more about adding metrics, visit Adding an Incident Metric to ta Threshold.