A Metric defines the parameters of a Threshold. This lesson guides users through adding Incident metrics to a Threshold.
Where to Start

Go to Thresholds.
Select a Threshold Grouping from the list.
Select Edit at the top right of the Threshold, then select Edit from the dropdown.
Add an Academic Metric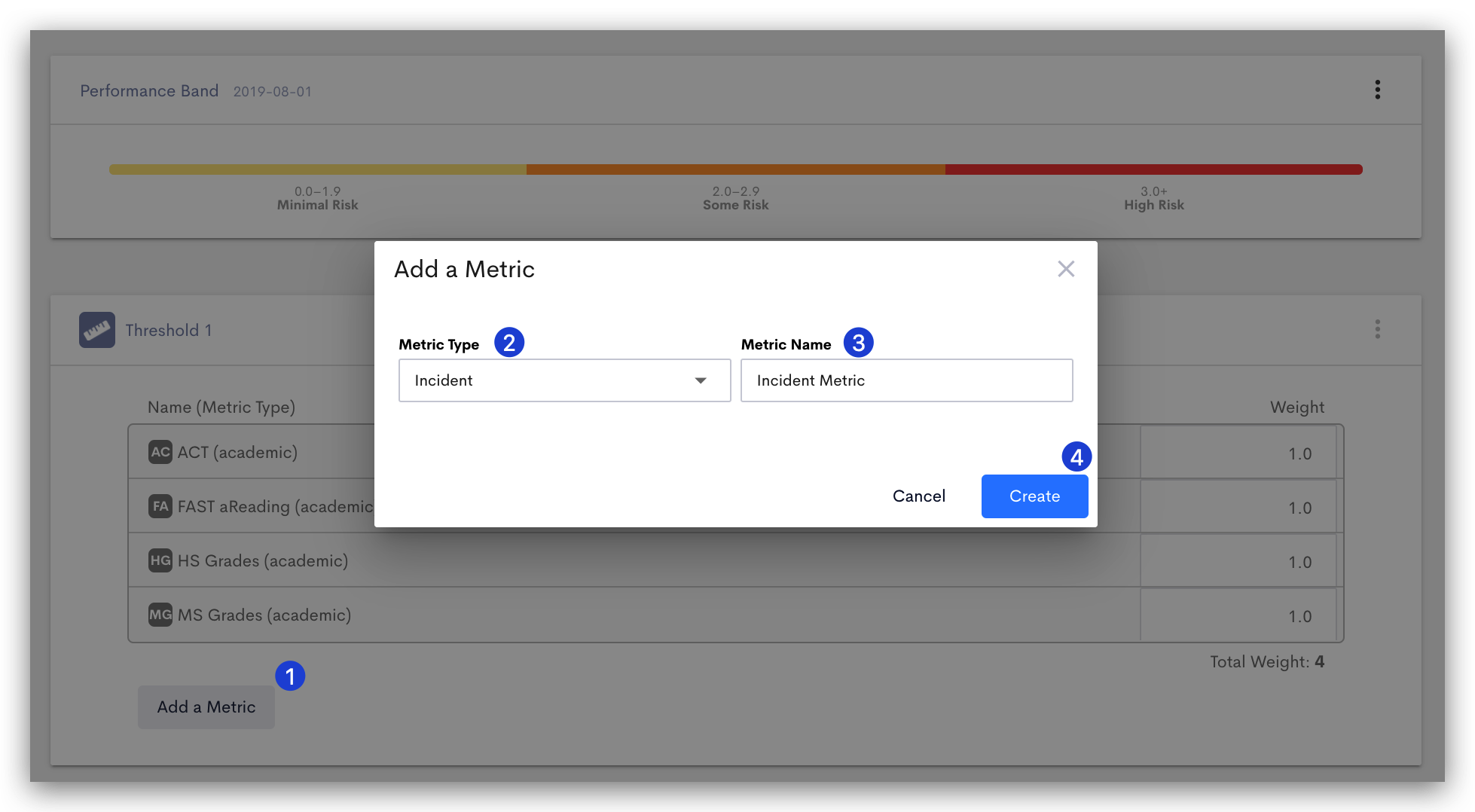 Incident Metrics can be added to a Threshold to monitor students based on a specific Incident Type, code, or response. To add an Incident Metric:
Select Add a Metric.
Set the Metric Type to Incident.
Enter a Metric Name to use as an identifier.
Select Create.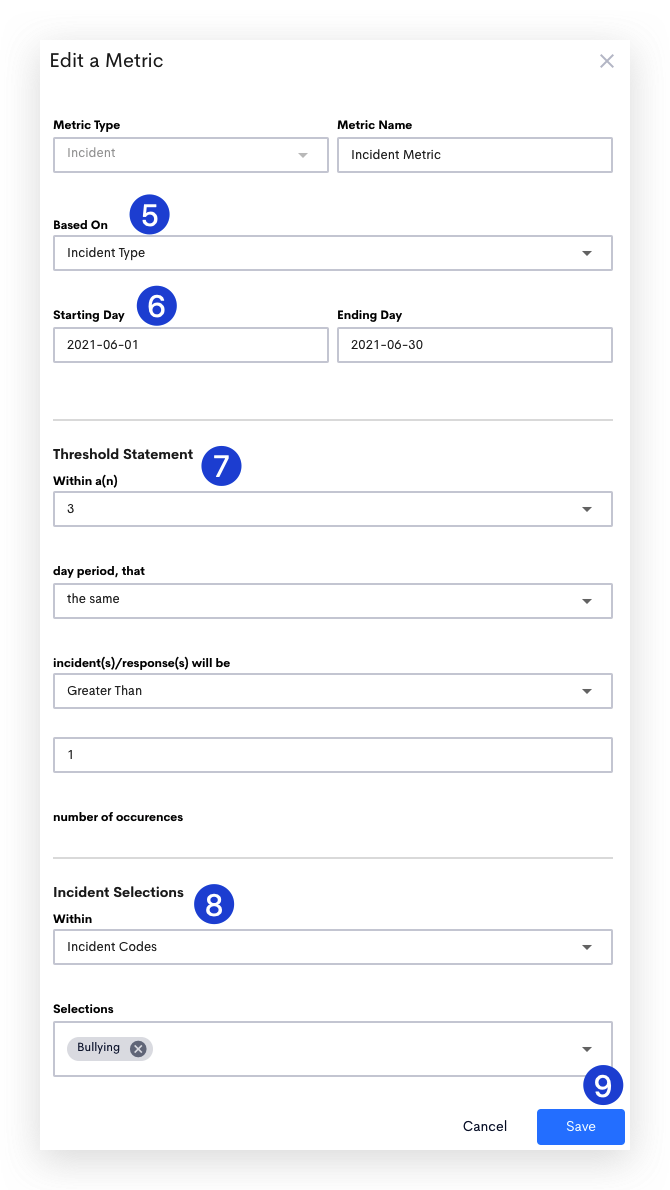 Determine what the Incident Metric is Based On - the Incident Type or Response.
Choose a Starting Day and End Day for the metric to be monitored.
Use the dropdown menus to fill in a Threshold Statement.
Make Incident Selections that fall within certain Incident Codes or Incident Types.
Select Save.
Next Steps
To learn more about adding metrics, visit Adding an Attendance Metric to ta Threshold.