Adding Performance Bands to a Threshold drive the Threshold reports. Performance Bands are based on the Weighting of the Threshold. This lesson guides user through adding Performance Bands to a Threshold.
Where to Start

Go to Thresholds.
Select a Threshold Group from the list.
Select Edit at the top right of the Threshold, then select Edit from the menu.
Add and Edit Performance Bands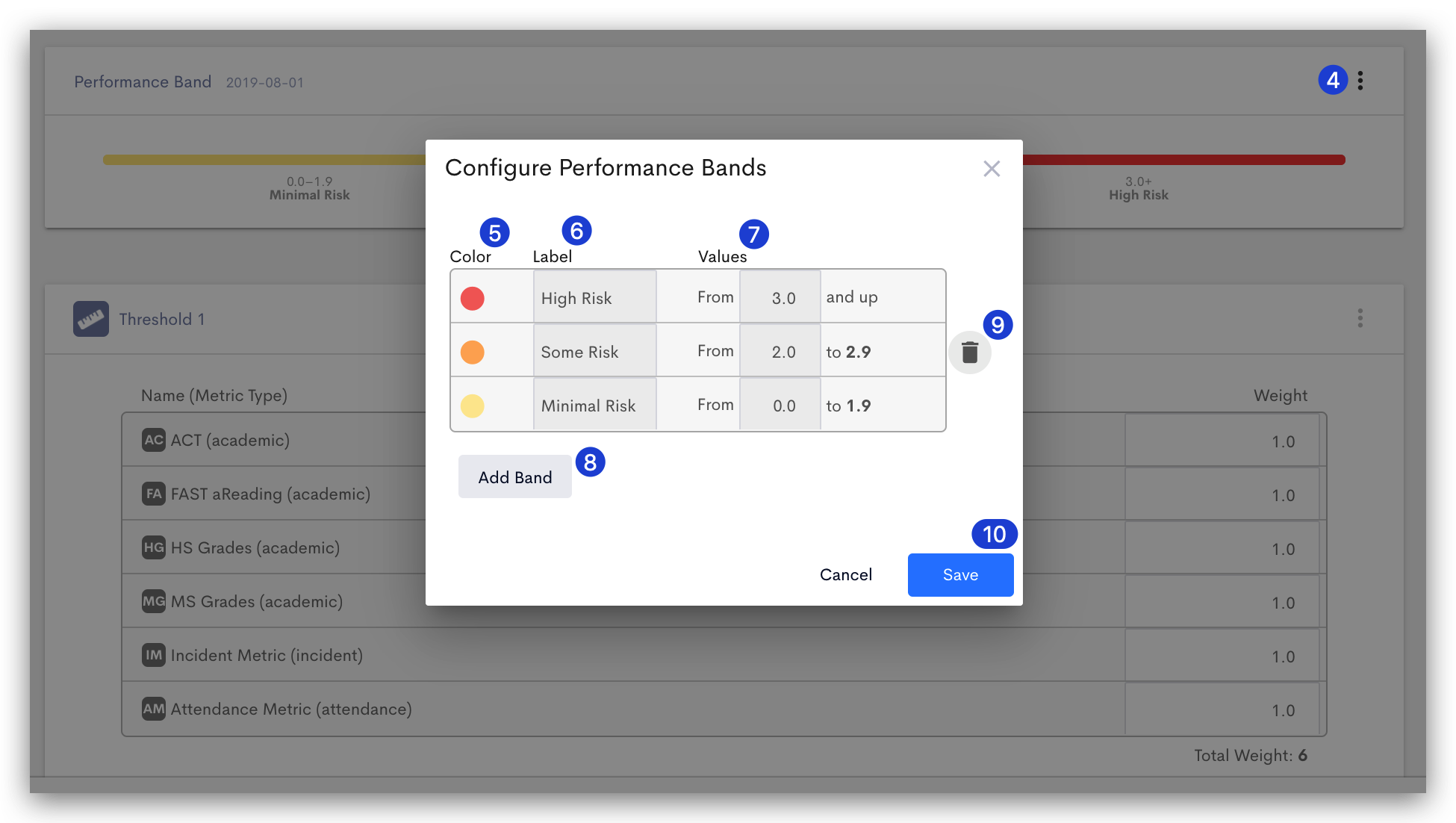 Select the three-dot menu in the Performance Band section, then select Edit.
Select the colored circle to choose a color for the band.
Click into the Label space to update the name of the band.
Click into the Value space to select the value range for each band.
To add additional bands, select Add Band.
Select the trash can icon to remove a band.
When done making changes, select Save.
Next Steps
To learn more, visit the Thresholds Configuration manual.