Using Messages allows users to quickly access any Direct Messages, messages related to Meetings, and messages related to Action Items. The lesson guides users through navigating the Messages feature.
Messages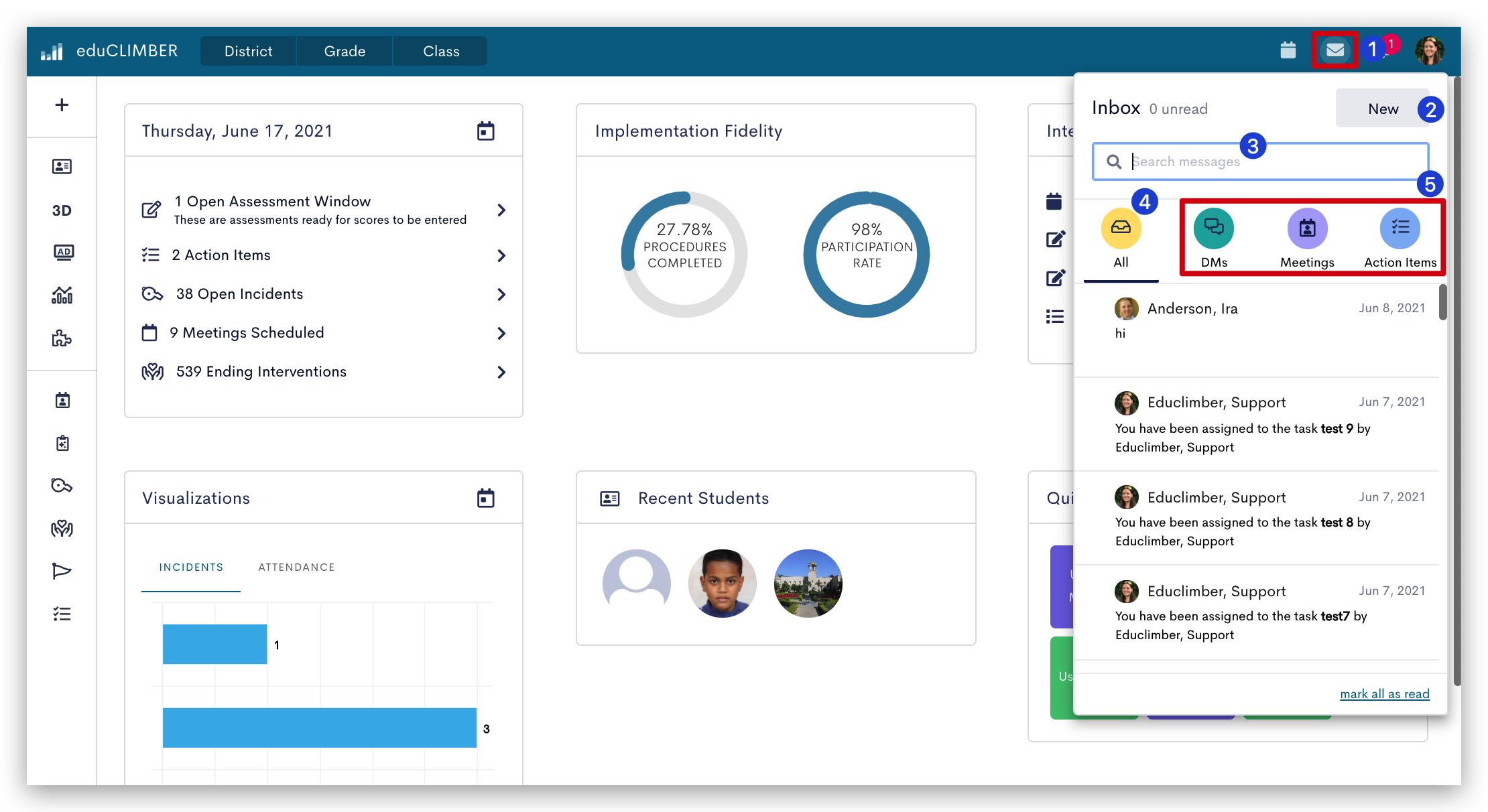 Select the Envelope icon in the top menu.
Select New to create a new Direct Message.
Use the Search bar to search for any existing messages. Search for a name, keyword, date, and more to find a specific message.
By default, All messages open to access. All messages appear below the menu to select and open.
Select Direct Messages, Meetings, or Actions Items to view messages only within those categories.
Send New Messages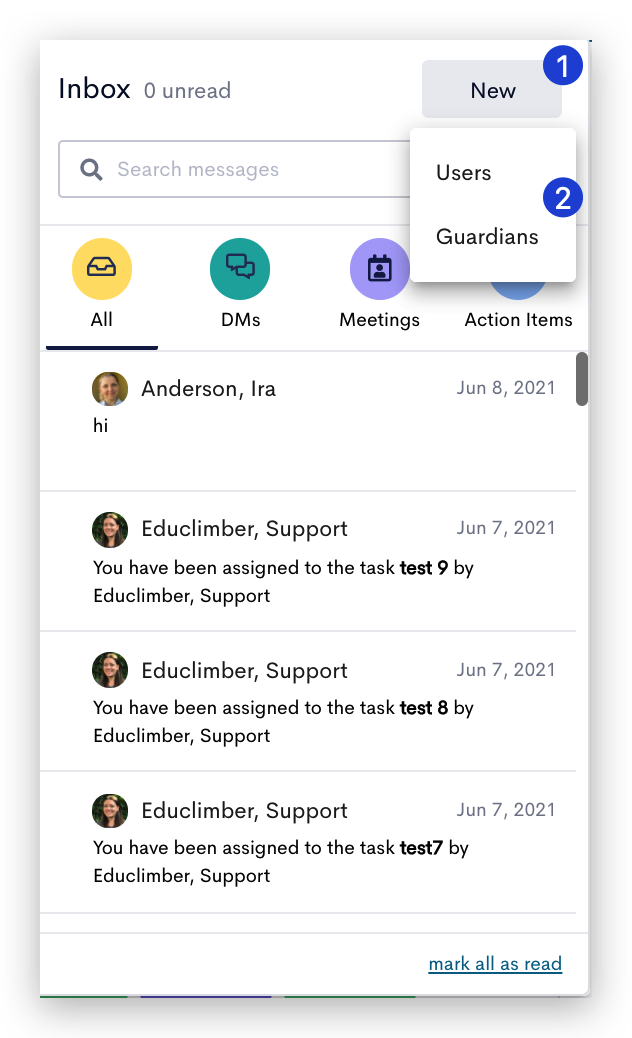 Select New within the Messages module.
Select if the message is directed to Users or Guardians.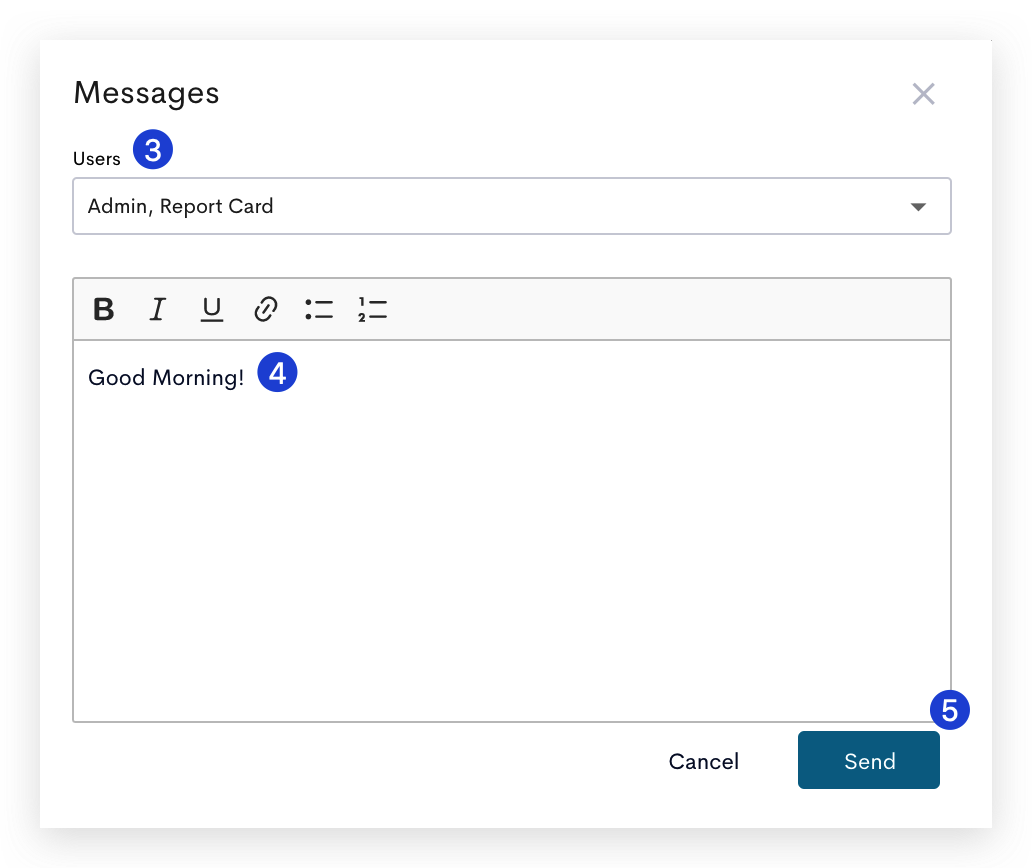 Select the User or Guardian to send a message to via the dropdown.
Enter a Message into the provided space. Use any formatting tools as needed.
When the message is complete, select Send.
Next Steps
To learn more about eduCLIMBER, visit Learning Basic Navigation of eduCLIMBER.