The Charting tab provides users a place to perform different types of Searches to answer specific questions. Charting includes search functions, custom data walls, scatter plots, longitudinal graphs, and program evaluation. Each of these defined searches promote data literacy among users as they prompt more thoughtful searches.
Where to Start

Go to Charting.
Charting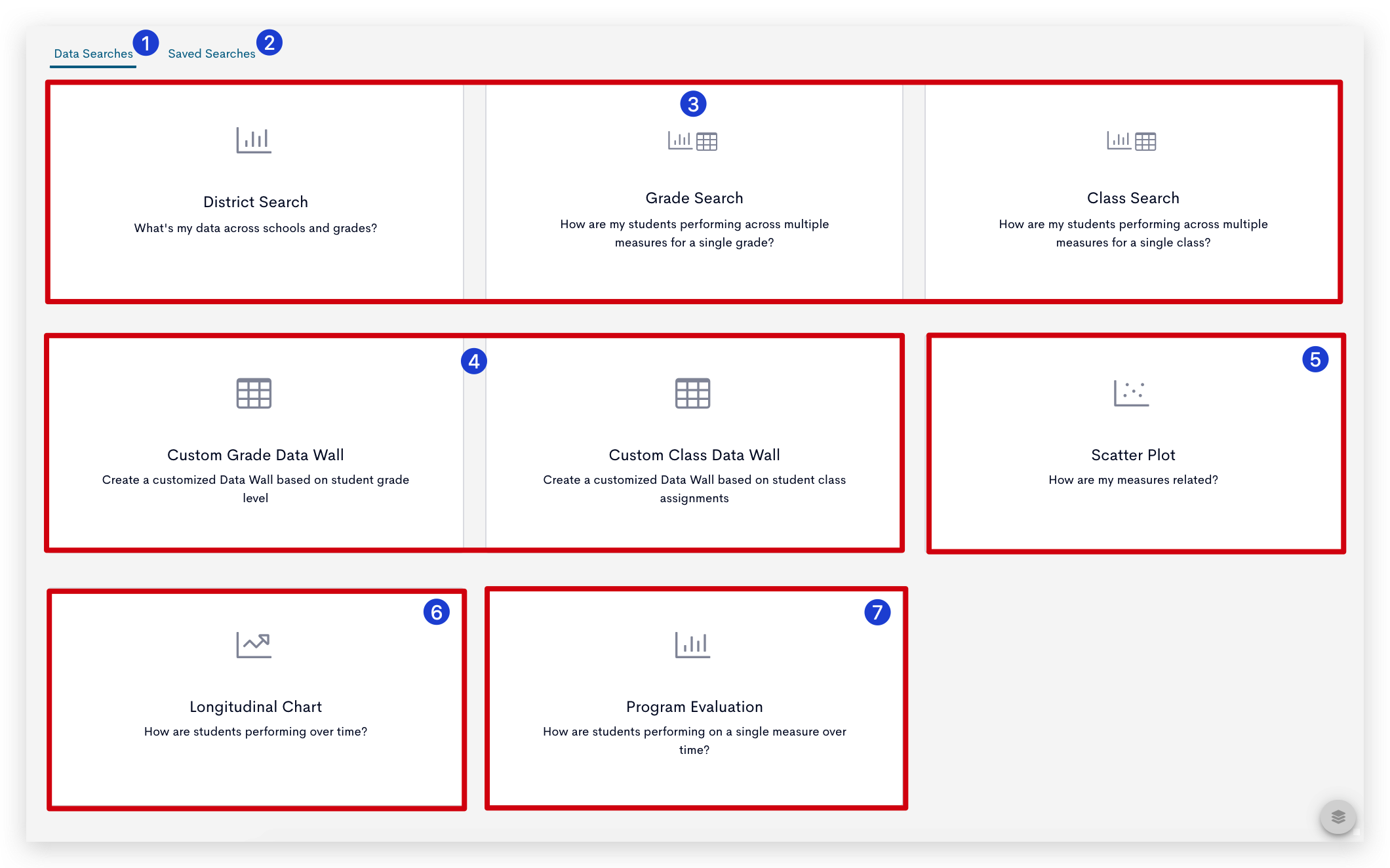 The Data Searches tab provides users access to start any search based on the tiles below.
Save Searches stores searches to quickly access the same data points. Any of the search types can be saved to return to at any time.
The District, Grade, and Class searches function similarly to the District, Grade, and Class tabs in the top navigation bar; however, users must select at least one data point before being able to search.
Custom Grade Data Wall and Custom Course Data Wall allow users to perform searches based on grade or course level data, similarly to accessing a Data Wall via the Grade and Class tabs.
Scatter Plot has users select 2 datasets to view how they are related in a scatter plot format.
Longitudinal Chart has users select one or more datasets to see how students are performing over time in a graph form.
Program Evaluation displays how students perform on a single measure.
Next Steps
Get started with the District, Grade, and Class Charting Search.