Admin users may have smartFORM Templates that should not be editable by all users with access to Templates. This lesson guides users through using the Manage Edit Access tool on smartFORM templates. This allows smartFORM Templates to only be edited by Site Admin users and any additionally designated users to help maintain the integrity of a form.
Required Permissions: Create forms templates and Manage all form templates
Where to Start

Go to smartFORMS.
Access a Template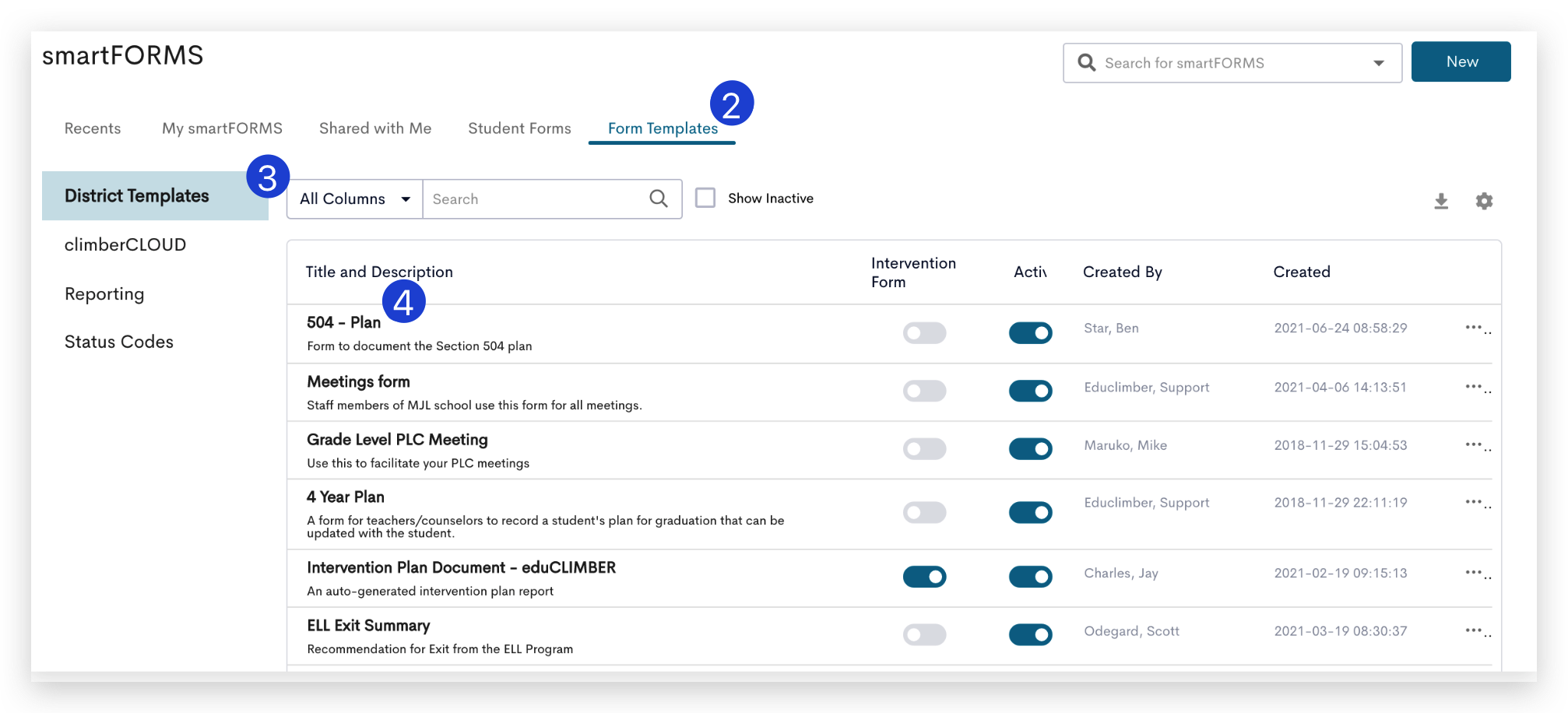 Go to the Form Templates tab.
Open District Templates.
Select the Name of the template from the available list.
Manage Edit Access
Select the three-dot menu at the top of the form.
Select Manage Edit Access.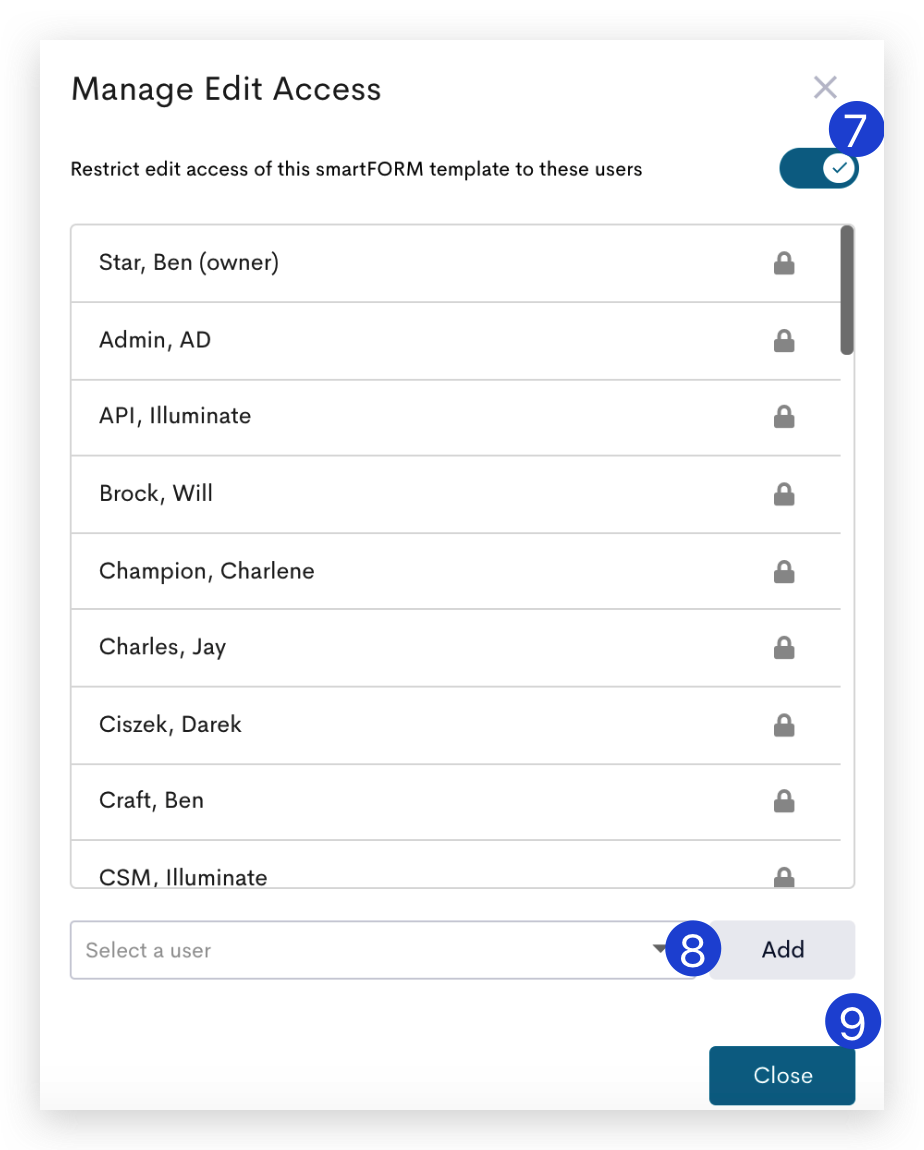 Toggle 'Restrict edit access of this smartFORM template to these users' to restrict access. All users that appear in the table automatically are Site Admin level users. These users will always have edit access to templates.
Manually Add any additional users that require edit access to the specified template.
Select Close to return to the template.

If a form has restricted Edit access, a person & lock icon appears next to the name of the template. Hover over the icon to view a full list of users that have edit access.
Next Steps
Don't want to create a form from scratch? Visit Downloading Pre-Made Forms from the climberCLOUD to learn more.