Program Evaluation analyzes comparisons on one test suite over time allowing users to view overall performance on a single assessment, disaggregate data, and view the same grade-level data over time. This lesson guides users on how to access Program Evaluation.
Required Permission: Access to Program Evaluation Dashboard
Where to Start

Go to Charting.
Select Program Evaluation.
Student Population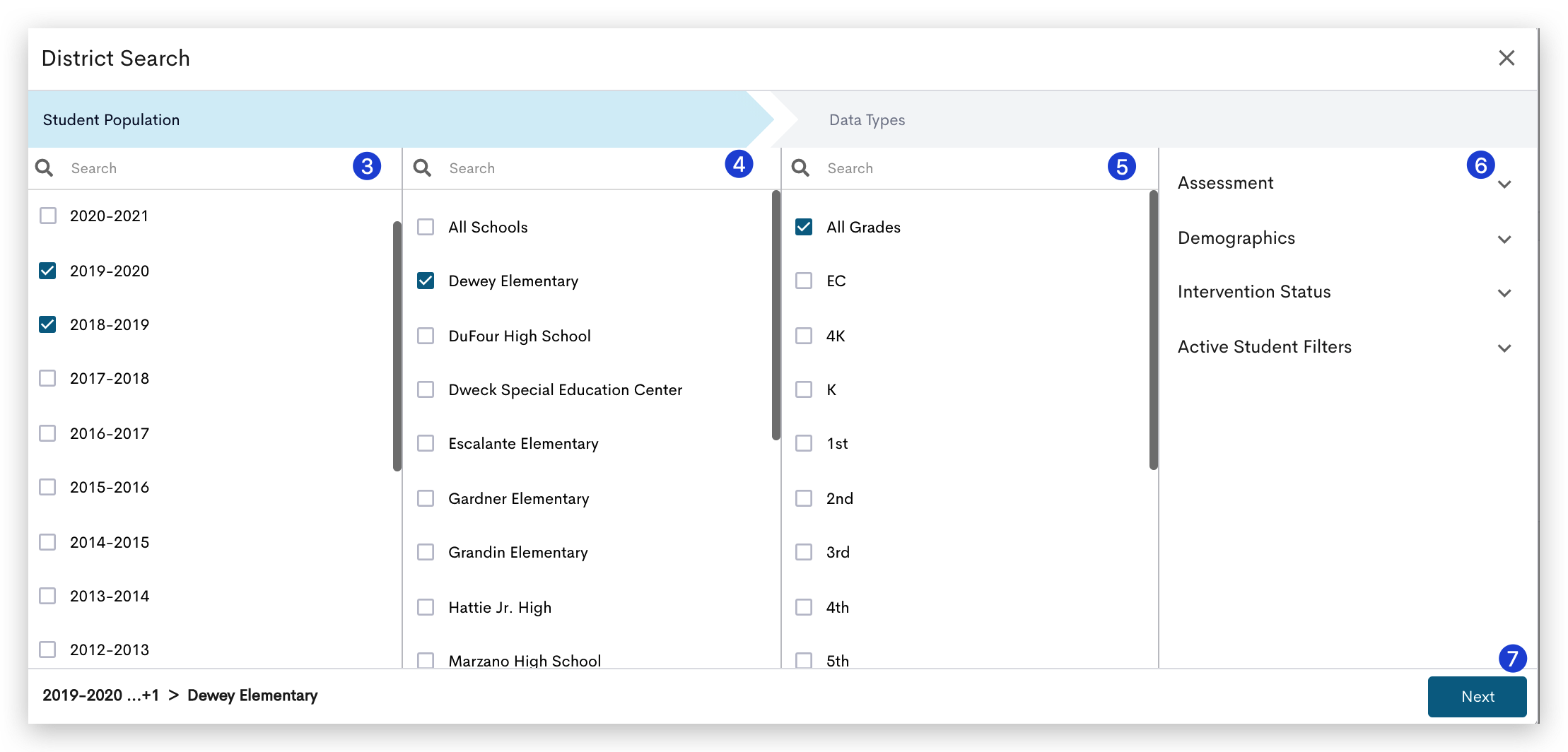 Select a School Year. Multiple years can be selected.
Select one or more Schools. All Schools may be selected.
Select one or more Grade Levels. All Grades may be selected.
Open the menus for Assessment, Demographics, Intervention Status, and/or Active Student Filters to further filter the students in the search.
Select Next to continue.
Data Type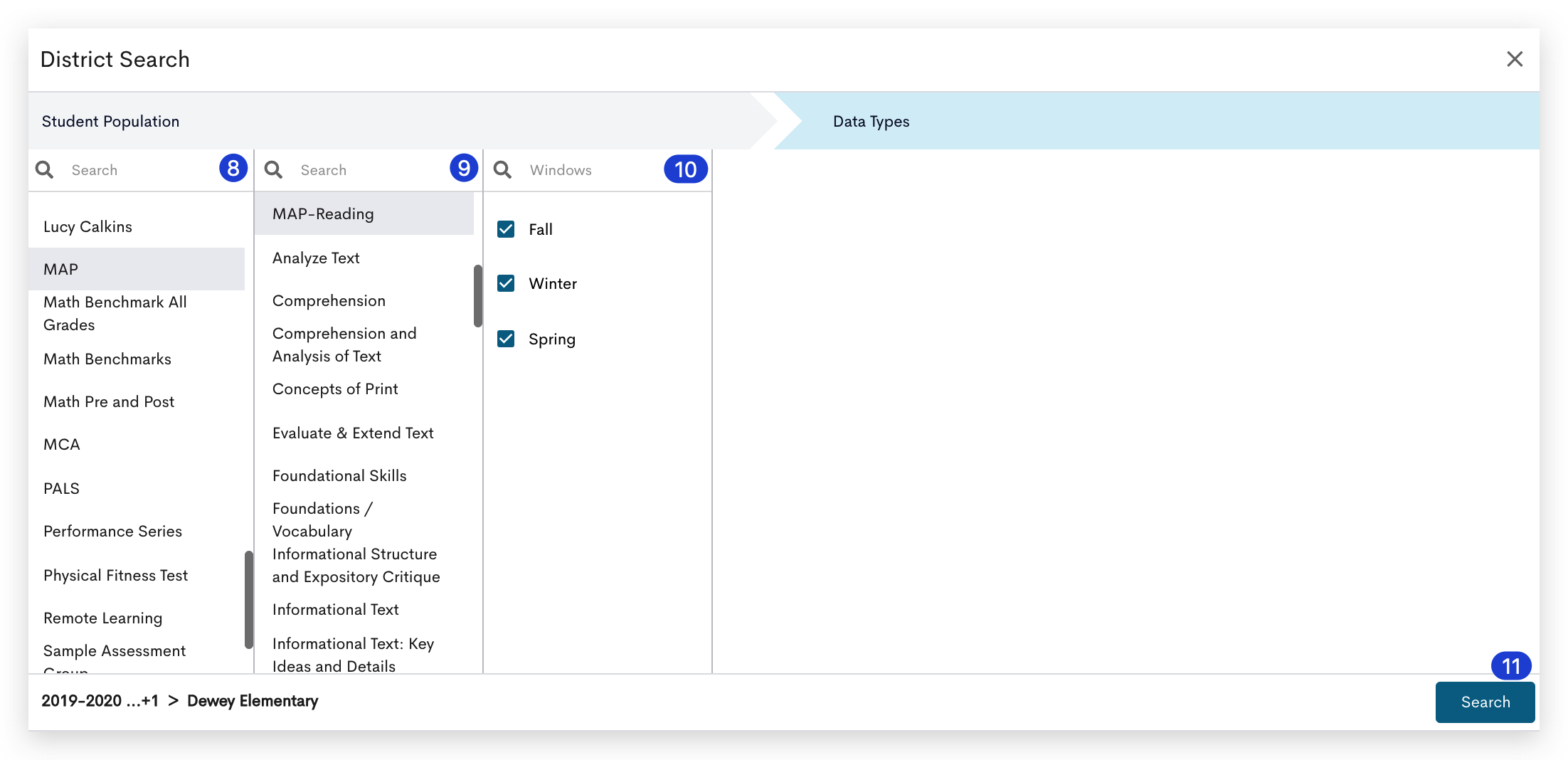 Select an Assessment Group. Only one may be selected.
Select an Assessment based on the chosen Assessment Group.
Choose one or more Windows.
Select Search to view charts.
Program Evaluation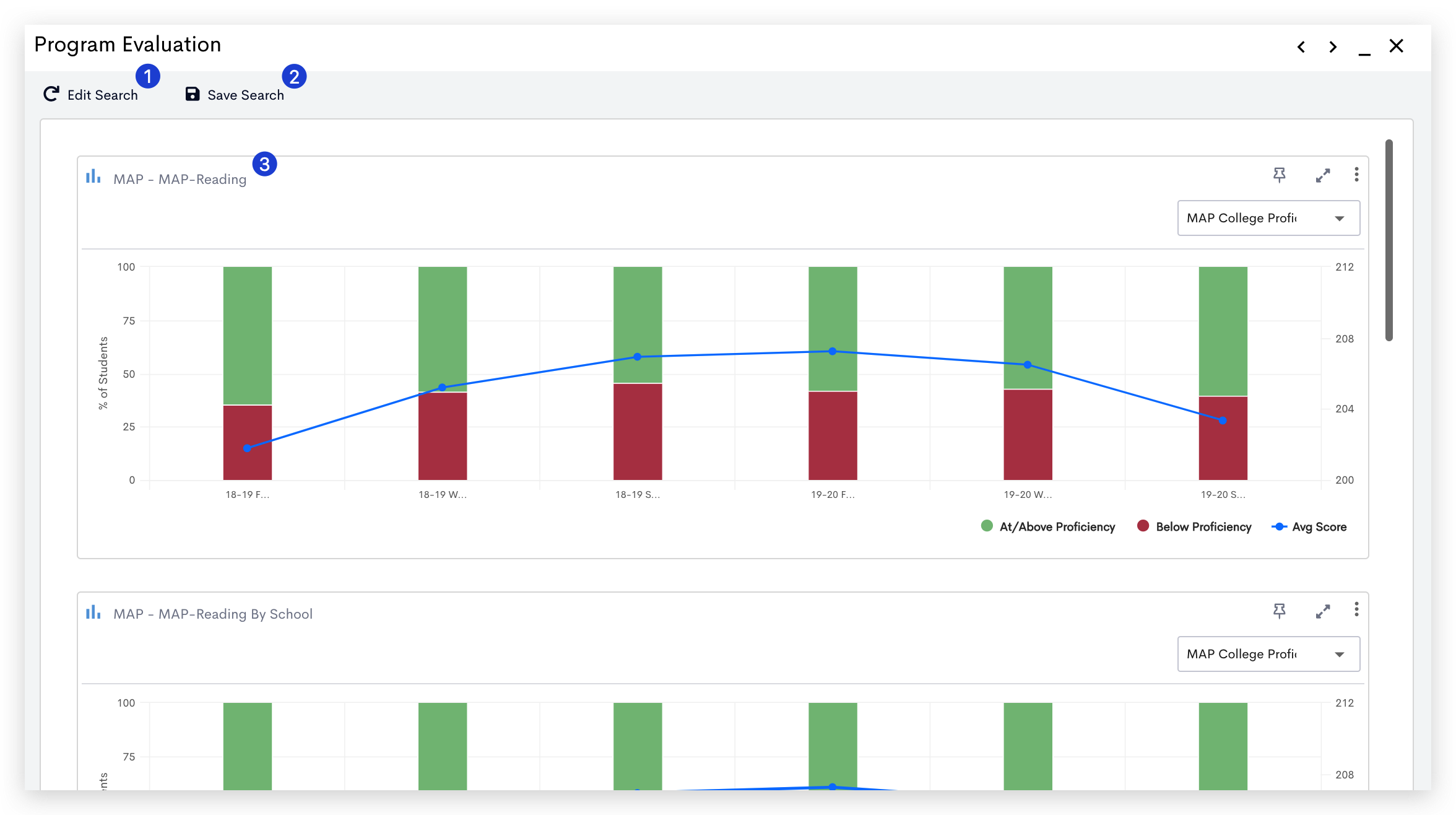 Select Edit Search to update the search parameters.
Select Save Search to save search parameters. After selecting Save Search, enter a same for the search to access later via the Saved Searches tab within Charting. Saving a search is for advanced users who don't want to select the same data over and over.
Charts display at 100% view to more easily identify trends. Data is disaggregated by school, grade, gender, and ethnicity. Interact with charts by selecting columns to drill in.
Next Steps
To learn more about Charting, visit the Charting Overview to review other search types.