Organizations can choose to add a School level email address within System Configuration. Setting this email allows for notification emails to be created for every incident at the school if the incident type is configured to do so. This lesson guides users through adding an email address for schools.
Where to Start

Go to System Configuration.
Select District & Schools.
Choose Manage Schools.
Add an Office Email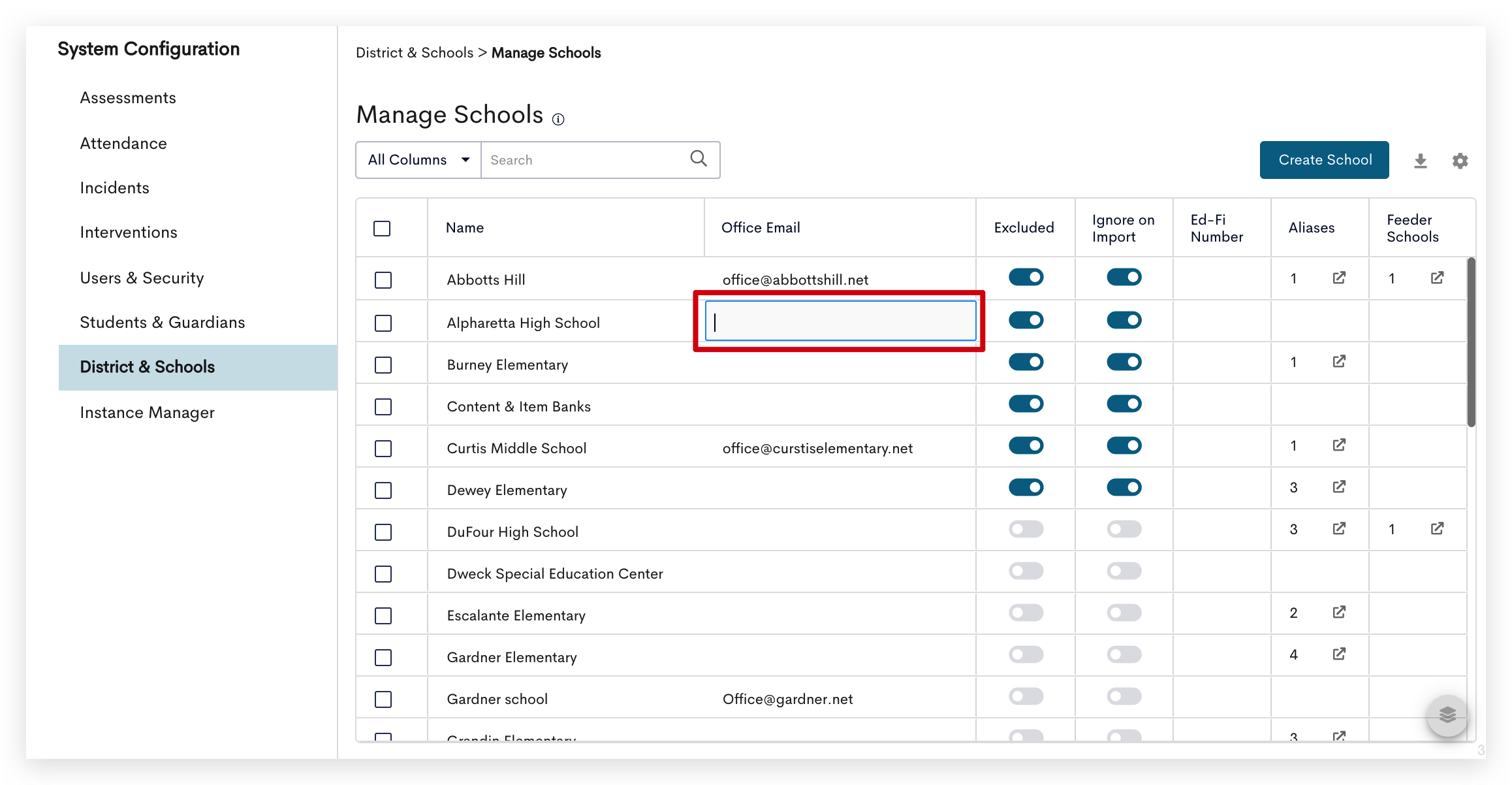 Double click into the space for Office Email and enter a valid address to receive notifications. This address will receive an email notification every time an incident is created for that school site.
Be sure to configure the Incident Type to receive email notifications. Visit Customizing Templates for more information.
Next Steps
To learn more about incident configuration, visit the Configuration manual.