Embargoing an assessment prevents other staff users and/or students from viewing results for the selected assessment(s). This lesson provides a step by step on how to embargo assessment data.
Required Permission: Manage Data Embargoes
Where to Start

Go to System Configuration.
Access Embargo Dates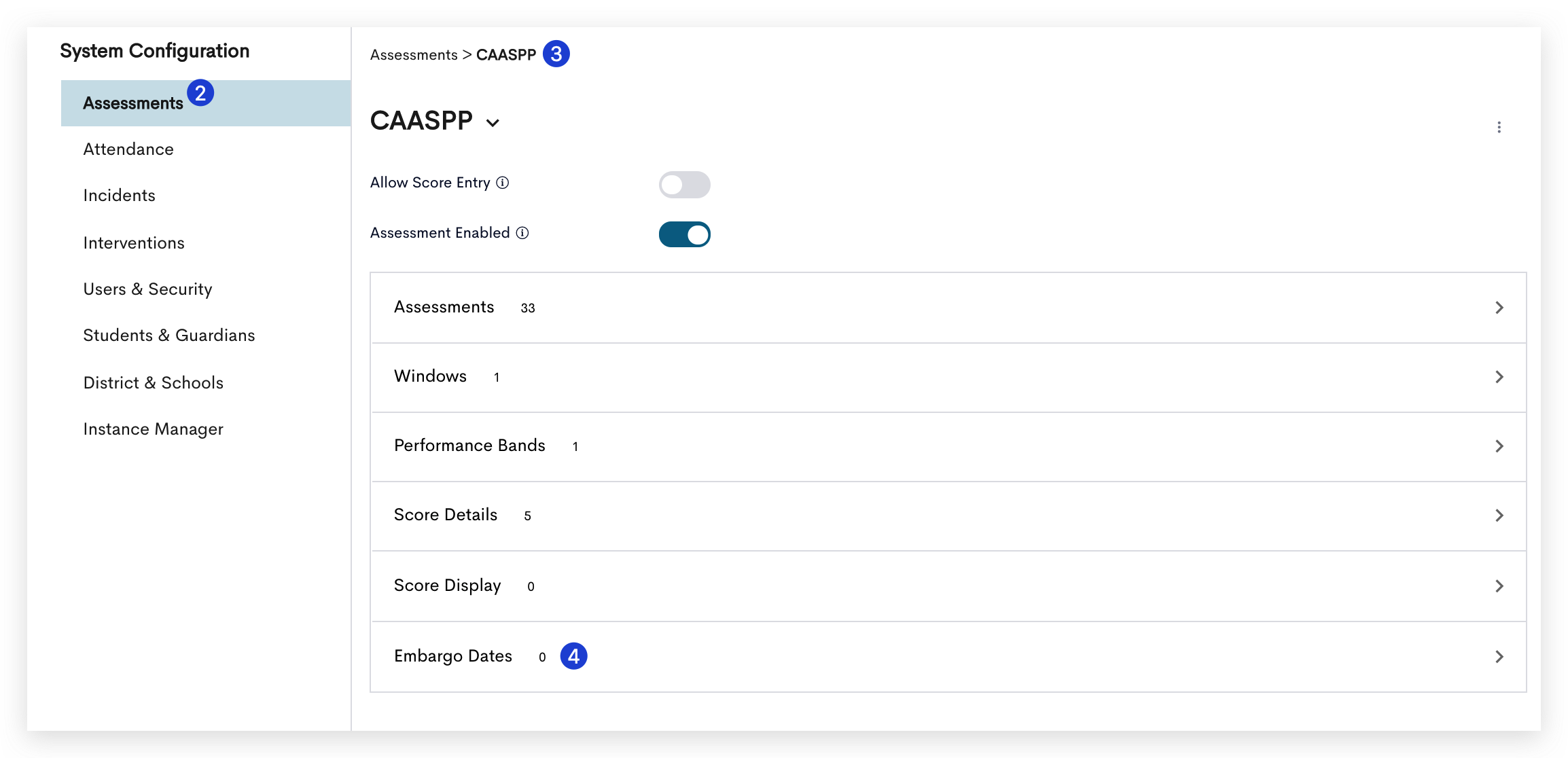 Go to Assessments.
Choose an Assessment Group to embargo data for.
Select Embargo Dates.
Add Embargo Dates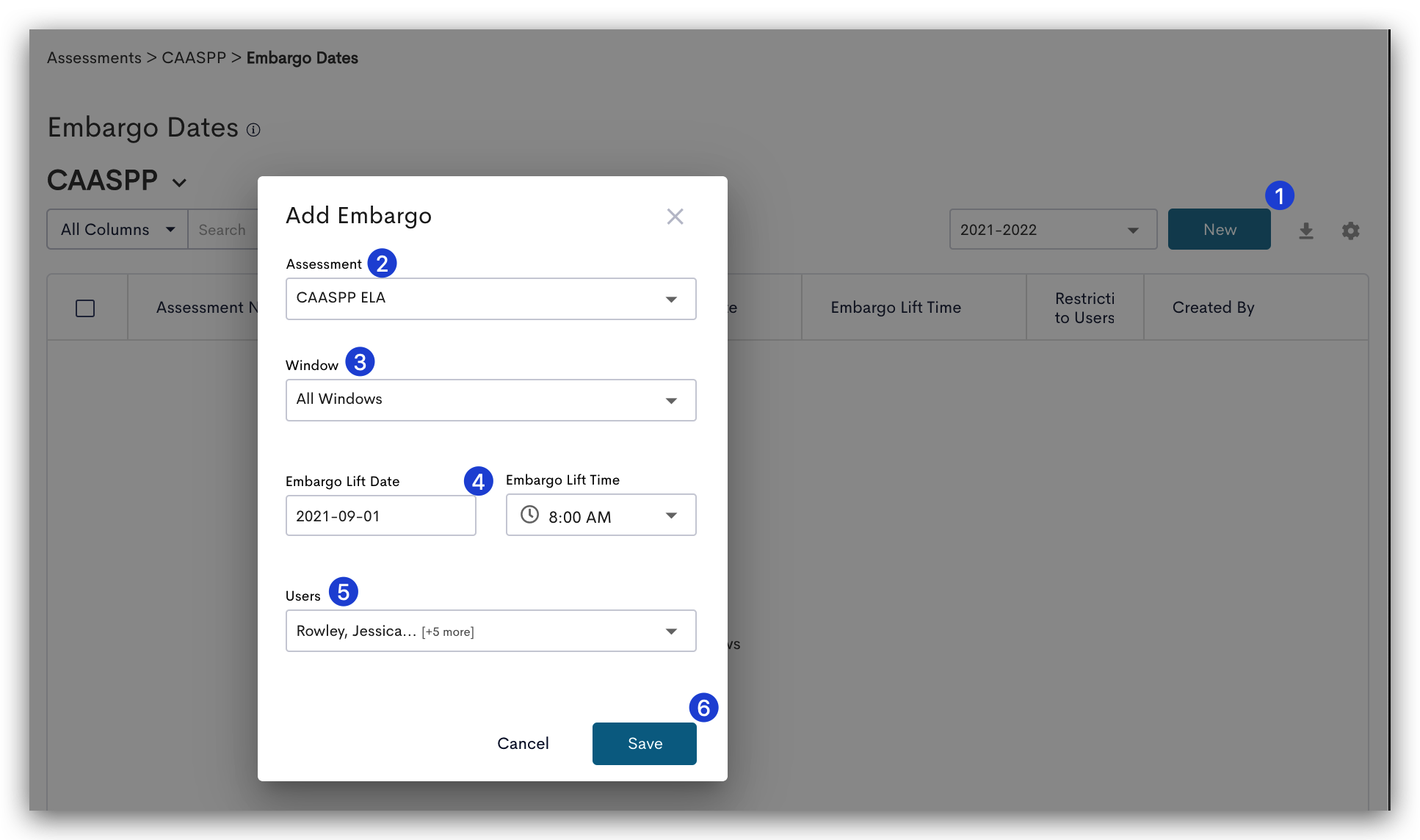 Select New to create a new data embargo.
Choose an Assessment within the Assessment Group. All Assessments can be selected.
Choose the Window of data to be embargoed. All Windows can be selected.
Select the Date and Time the embargo will be lifted.
Select a user(s) that should be able to access the data during the embargo. Users must have permission to "

View Embargoed Data". Users added to this list will

receive a notification that the data has been embargoed.
Select Save to create the embargo. Data is immediately embargoed until the chosen date and time.
Next Steps
To learn more about assessments, visit Assessment Management.