Achievement Dashboard is a tool designed to help educators work smarter with an interactive dashboard tool with customizable visualizations of real-time data that create shareable insights and school improvement plans. This lesson guides users through the basic navigation of Achievement Dashboard.
Required Permissions: Access Achievement Dashboard
Where to Start

Go to Achievement Dashboard.

Organizations that do not have eduCLIMBER are immediately directed to Achievement Dashboard.
Achievement Dashboard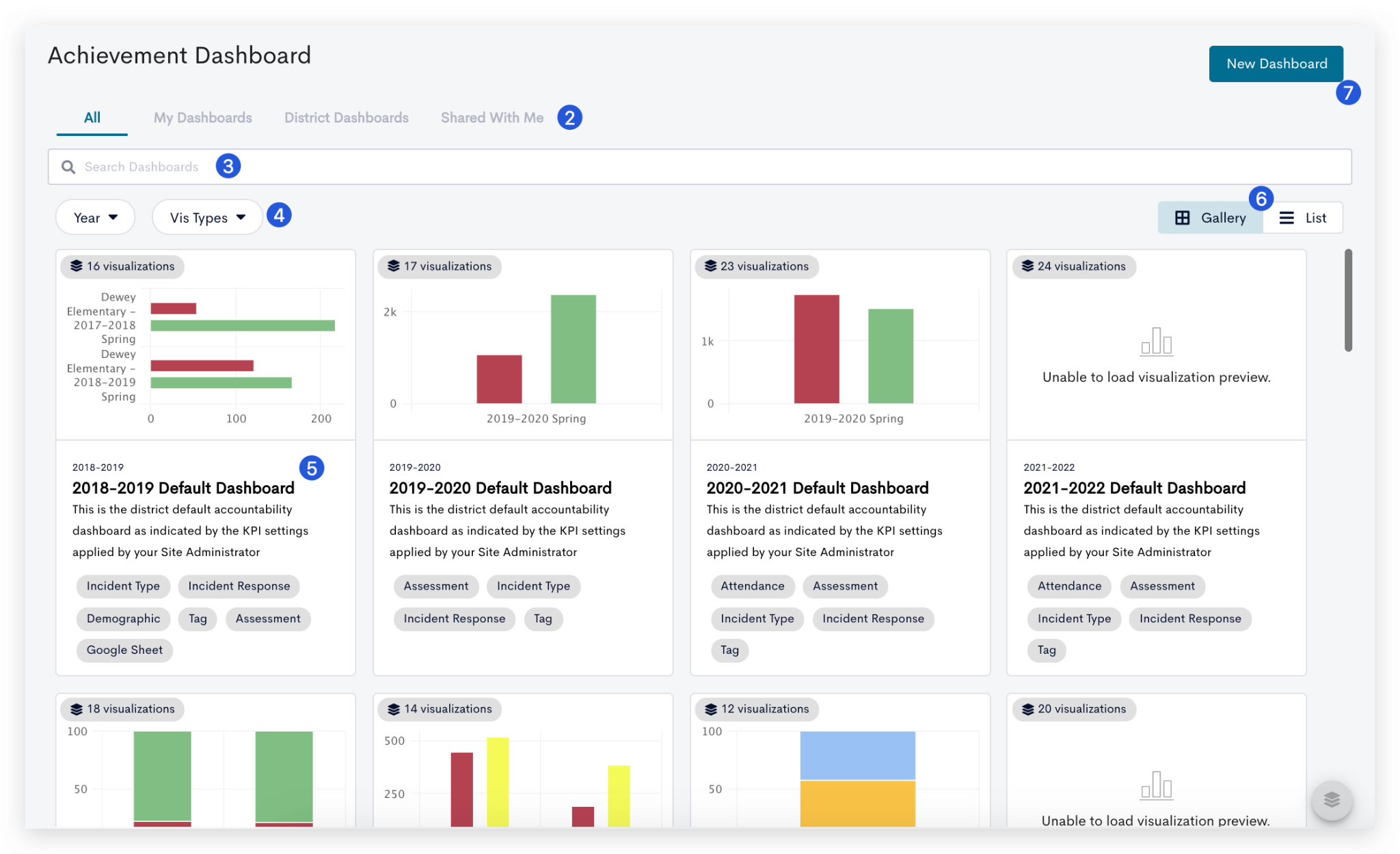 Use the tabs to navigate to different types of dashboards - all, personal, district, or shared.

Use the Search bar to enter the name, or part of the name, of a dashboard.

Use the Year and Vis Type filters to narrow down dashboards. Only one may be selected for each filter.

Select the name of a dashboard to view the visualizations within.

By default, Achievement Dashboard displays the gallery view, which displays cards with a sample visualization. Select List to access a table with other details about the dashboard.

Select New Dashboard to create a new dashboard.
Next Steps
To learn more about dashboards, visit Create a New Dashboard.