Student Tags can be created to be used as visualizations within Achievement Dashboard. This allows users to pinpoint specific students to view and access data for, such as At-Risk, SPED, GATE, and more. This lesson will guide you through creating managing Student Tags.
Where to Start

Click System Configuration.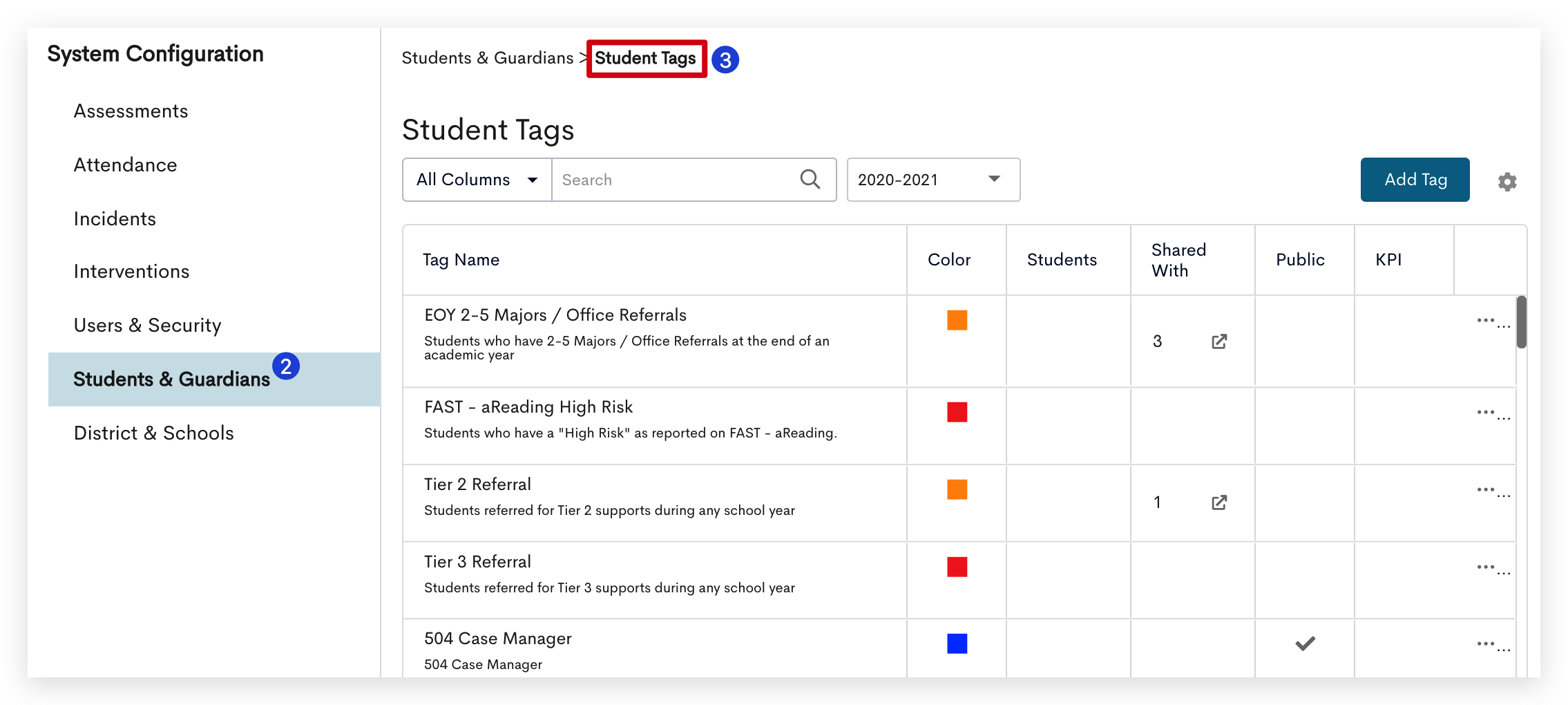 Select Students & Guardians.
Choose Student Tags.
Manage Students
Click the blank area in the Students column for the tag's row to view a list of current students with the tag .
Delete student by clicking '-'.
Type a few characters into the white bar or use Advanced to search for a student.
Click Add.