Assessments are one of the Key Performance Indicators, or KPIs, available to add to the District Dashboard. Commonly, users create a visualization using assessment data to communicate how students have performed on any uploaded assessment. This lesson guides admin users through enabling Assessment KPIs to create visualizations on the District Dashboard.
Required Permissions: Configure Assessment Manager, Manage Target Sets
Where to Start

Go to System Configuration.
Select Assessments.
Choose the desired Assessment Group from the list.
Performance Bands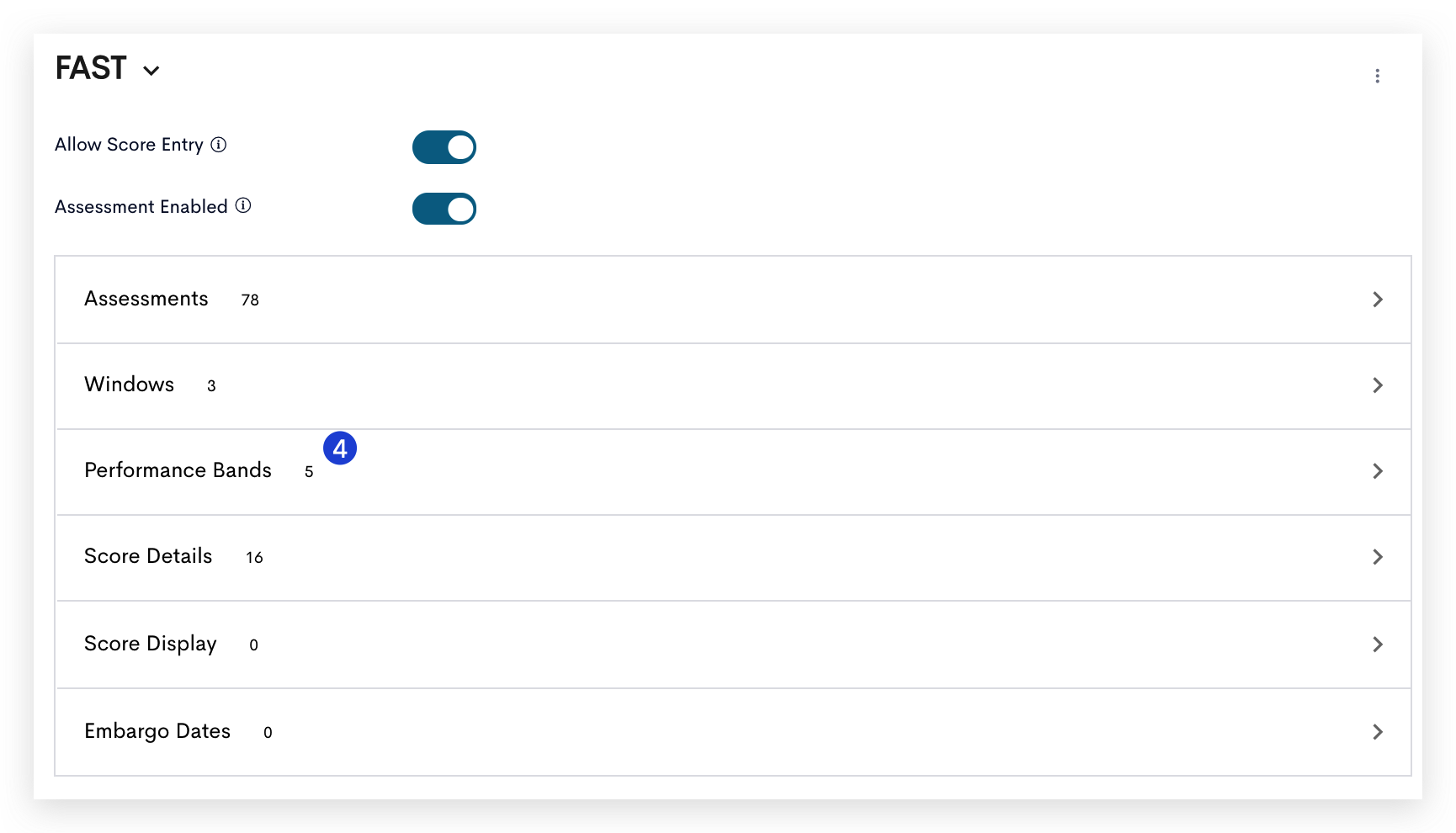 Select Performance Bands.
Choose a Performance Band Name from the list. If one does not exist, select Add Band. To learn more, visit Creating Performance Bands.
Performance Band KPIs must be enabled prior to enabling Assessment KPIs. An error will occur if trying to enable the assessment first.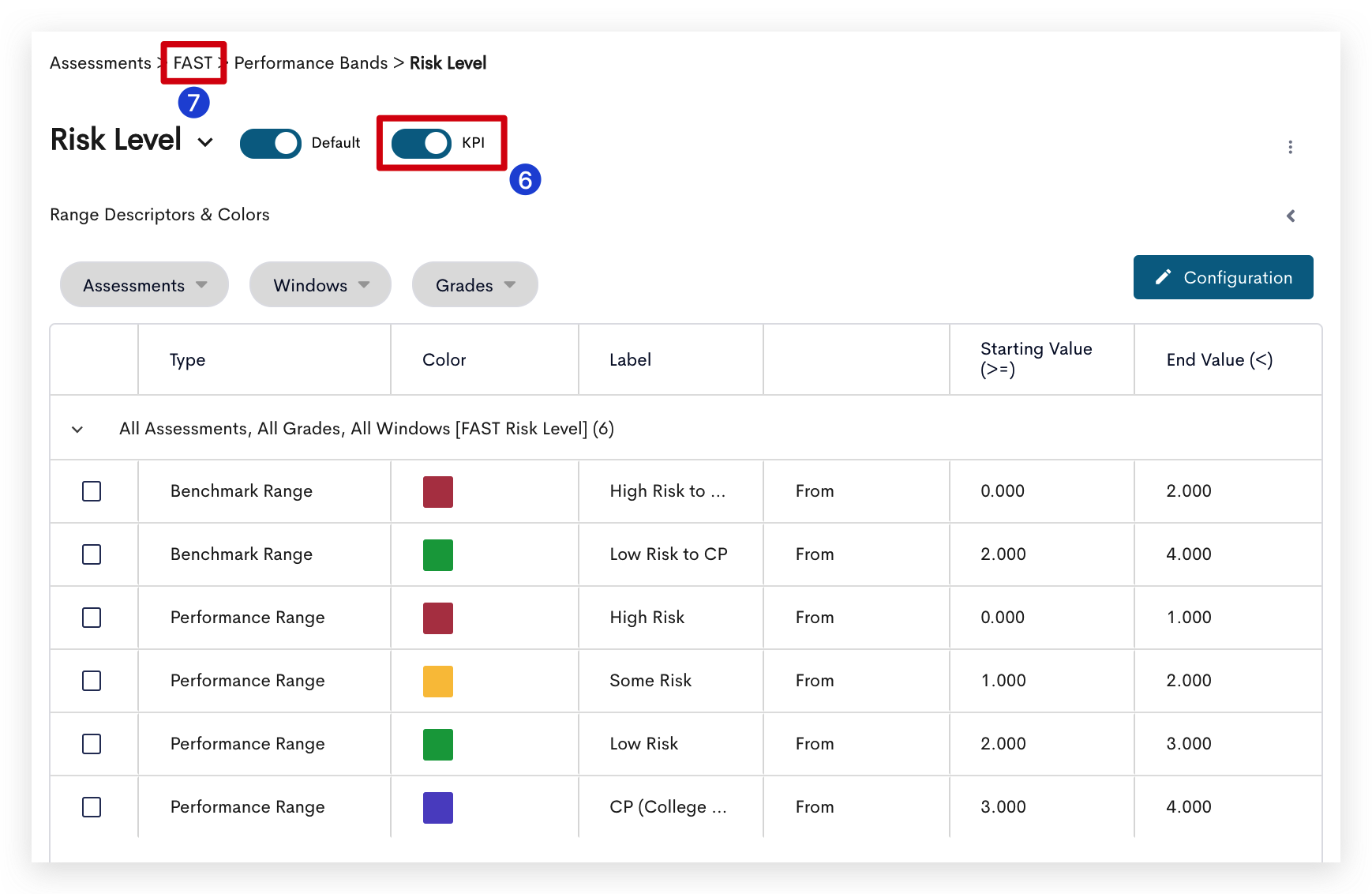 Toggle on KPI to enable the Performance Band KPI.
Select the Assessment Group Name in the breadcrumbs.
Assessments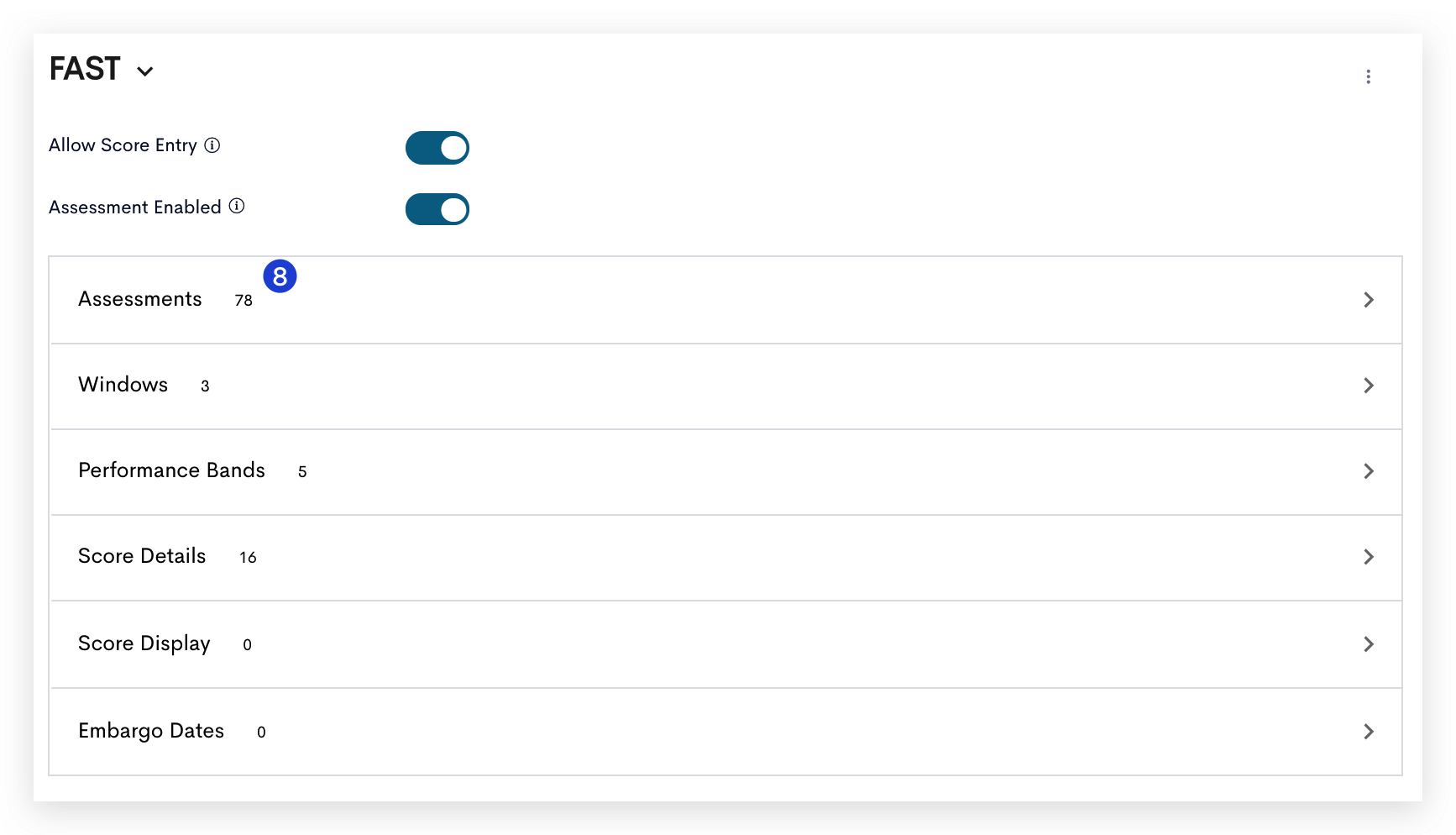 Select Assessments to start enabling KPIs for assessments within the group.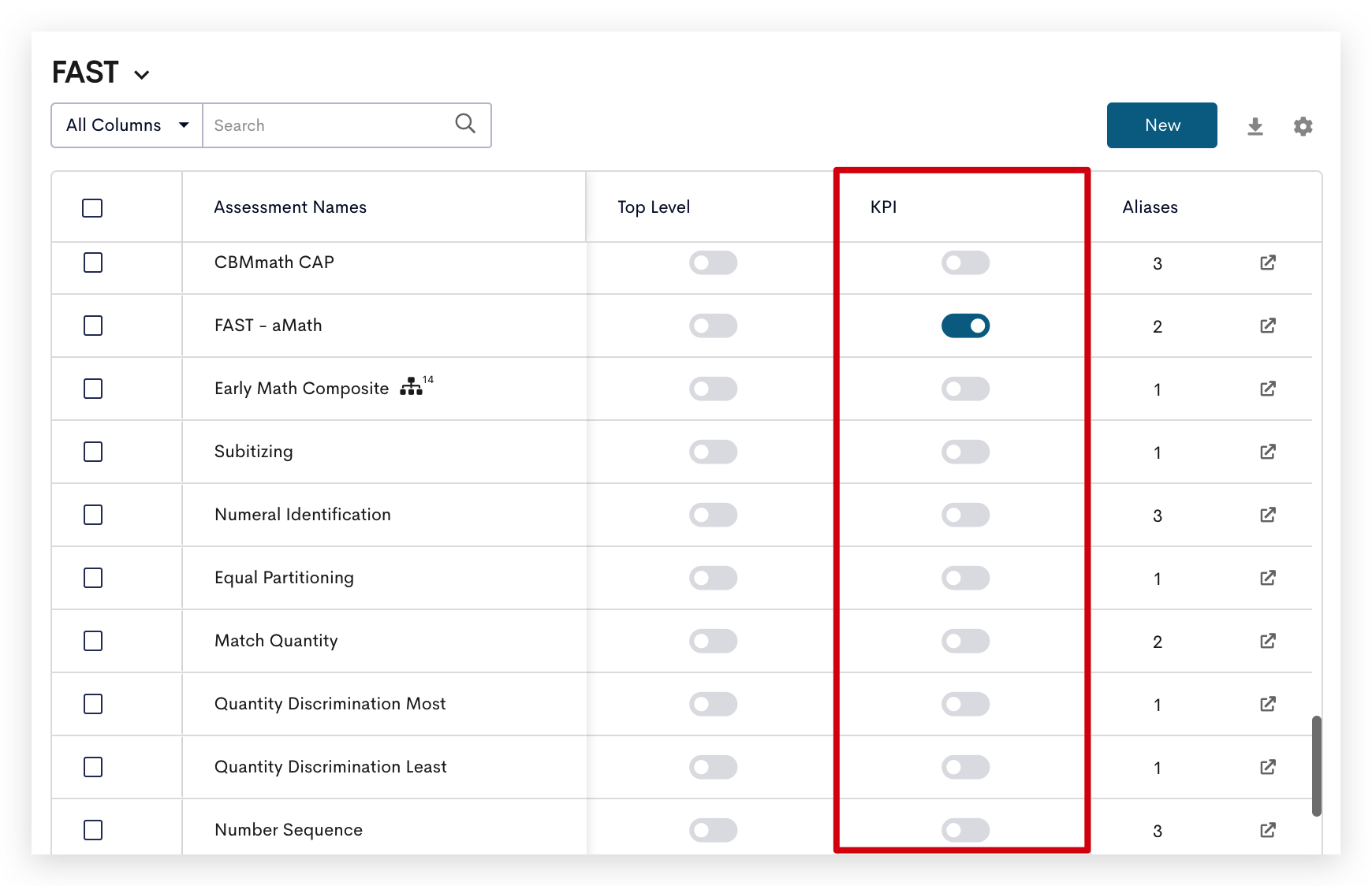 Scroll over within the table to the KPI column and toggle on assessments as needed. Visualizations are automatically added to the current year's District Dashboard.
Next Steps
Learn more about enabling visualizations by visiting Incident Type KPIs.