Incident Types are one of the Key Performance Indicators, or KPIs, available to add to the District Dashboard. When an incident type KPI is added to the District Dashboard, a visualization indicating the total number of incidents for that type displays. This lesson guides users through enabling Incident Type KPIs.
Required Permission: Manage PBIS Setup
Where to Start

Go to System Configuration.
Select Incidents.
Choose Types.
Incident Types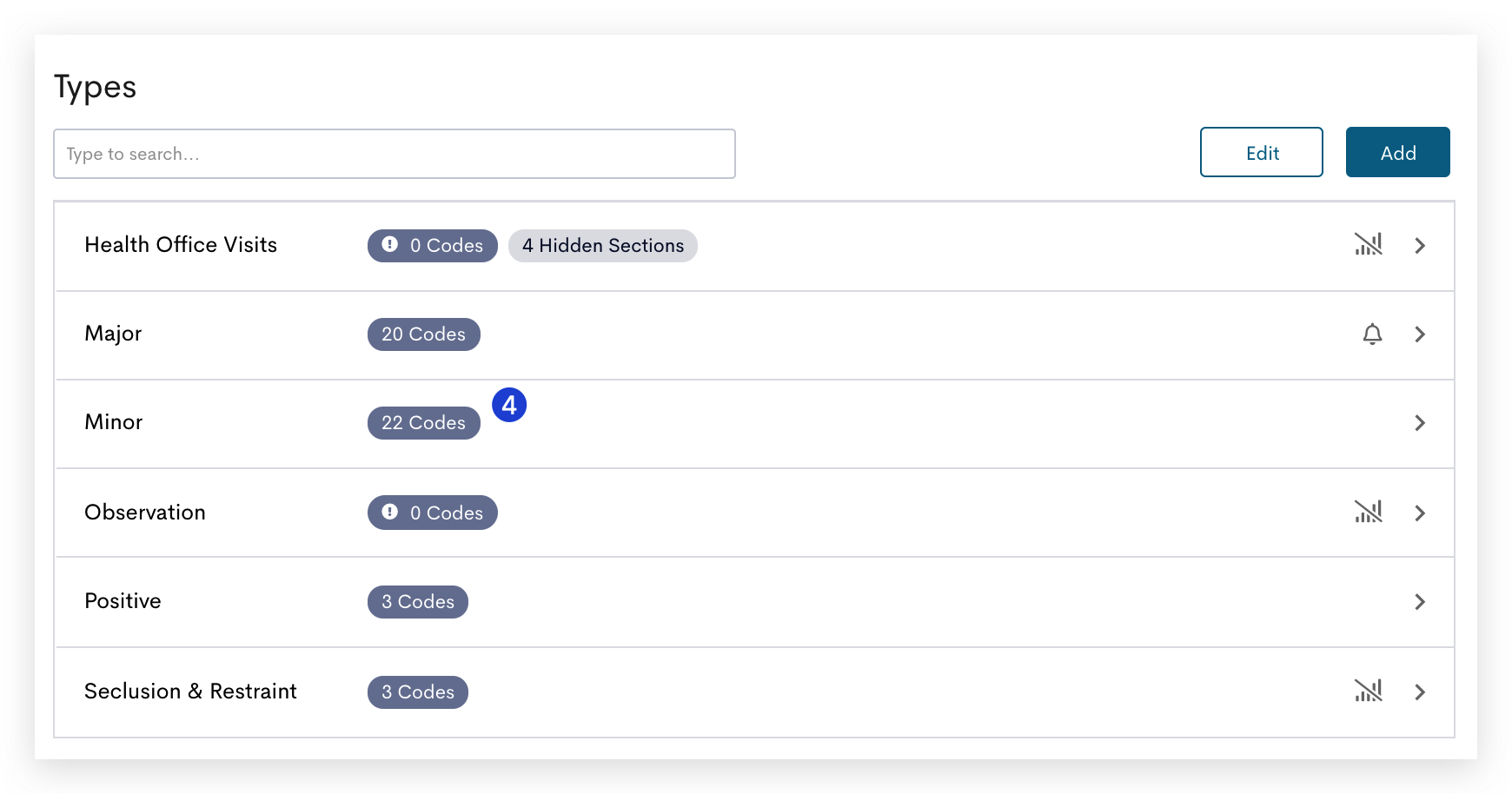 Select an Incident Type from the list.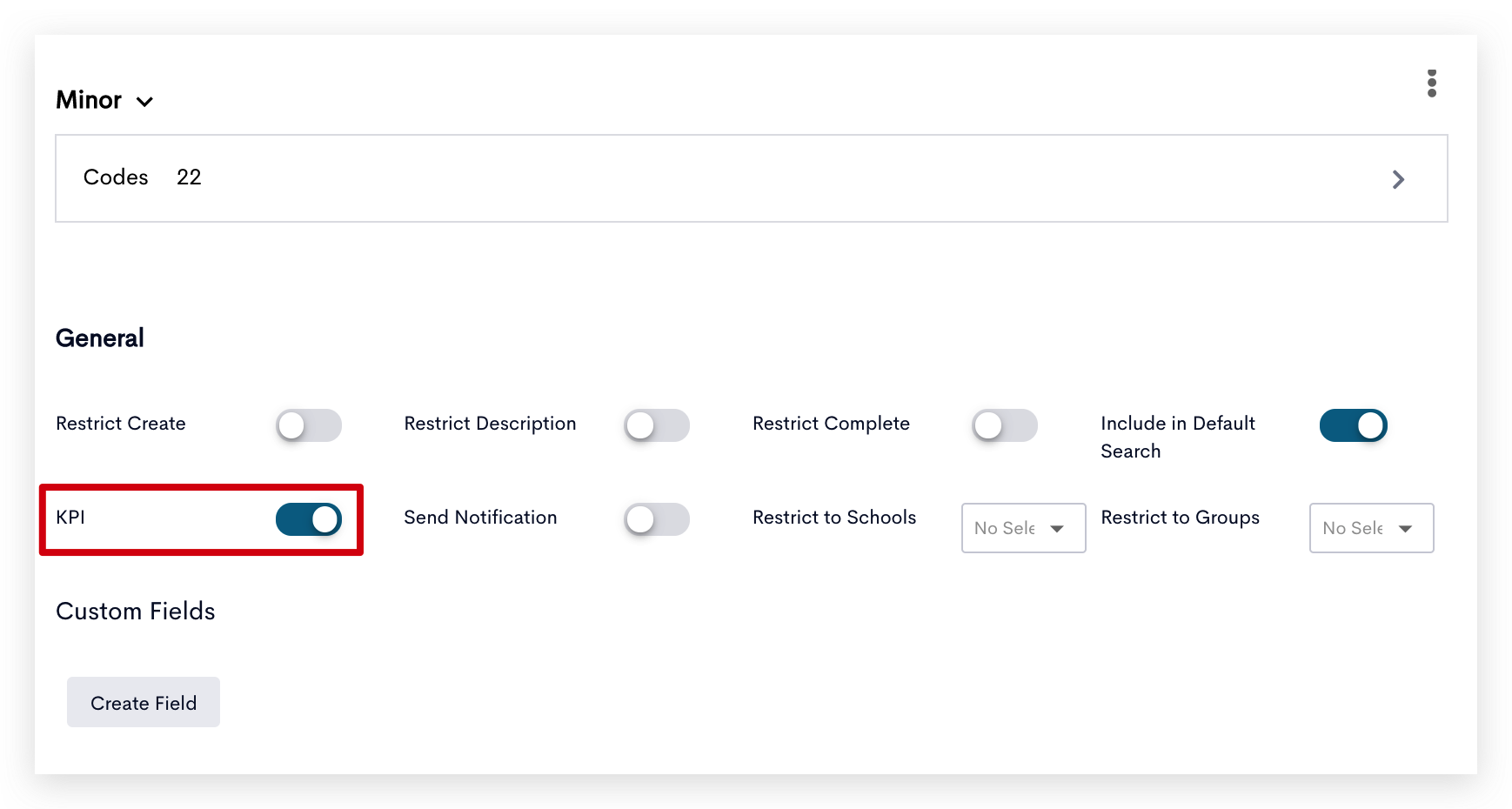 Toggle on KPI for the selected type. Visualizations are automatically added to the current year's District Dashboard.
Next Steps
Learn more about enabling visualizations by visiting Incident Code KPIs.