Tags are one of the Key Performance Indicators, or KPIs, available to add to the District Dashboard. When a tag KPI is added to the District Dashboard, a visualization indicating the total number of students within the tag displays. This lesson guides users through enabling Tag KPIs.
Required Permissions: Mange Public Tags and Manage User Tags
Where to Start
Go to System Configuration.
Select Students & Guardians.
Choose Student Tags.
Student Tags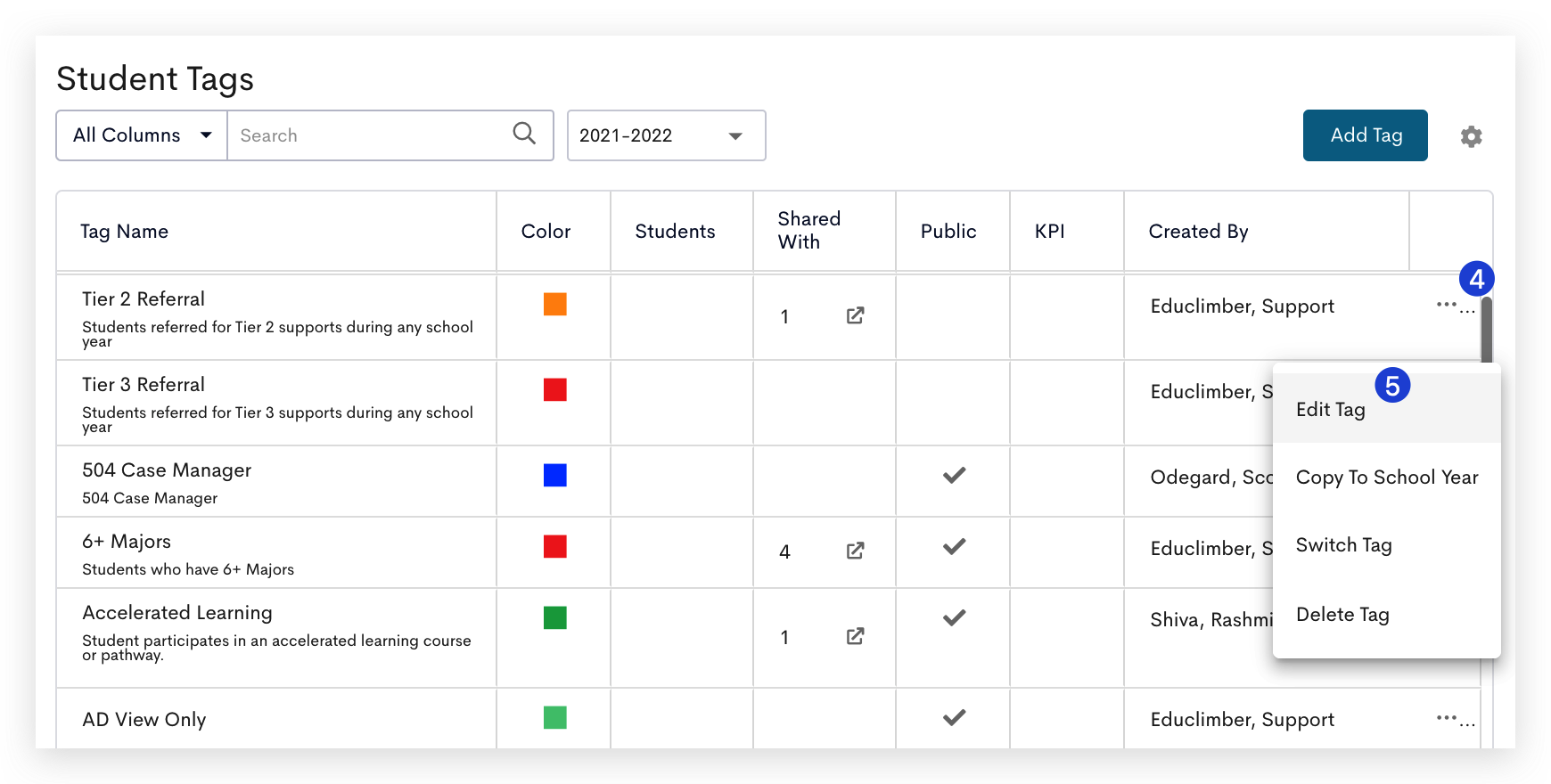 Select the three-dot menu on the desired Tag.
Select Edit Tag to enable the KPI.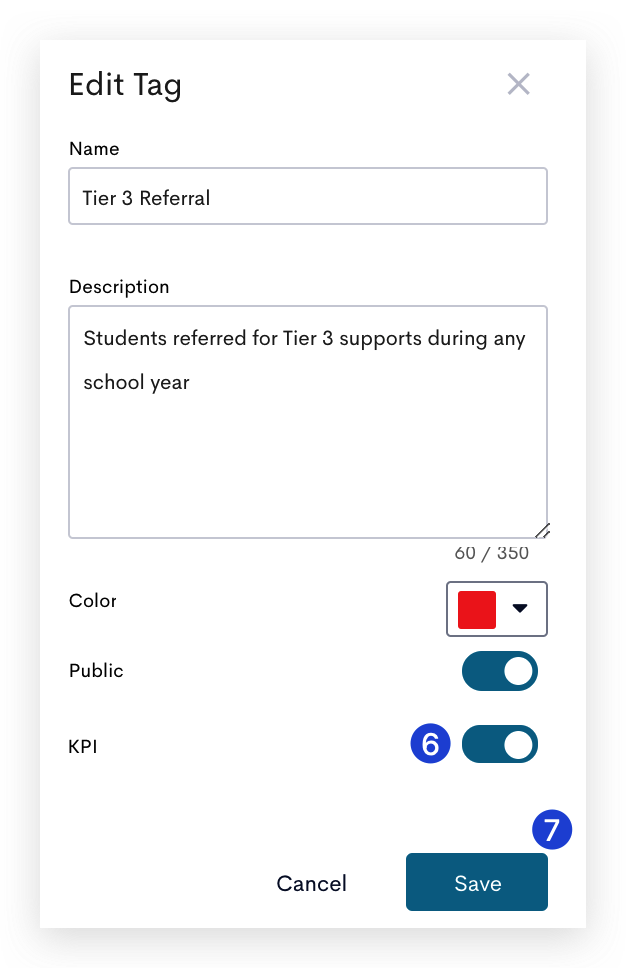 Toggle on KPI for the desired tag. The Tag must also be Public in order to be used as a KPI. Enable Public if this is not done already.
Select Save.
Visualizations are automatically added to the current year's District Dashboard.
Next Steps
Now that KPIs have been enabled, learn how to .