Section Header visualizations allow users to organize their dashboards. Section Headers appear at the top of the dashboard at all times and allow you to quickly navigate particular pieces of data. This lesson guides users through creating Section Headers on a dashboard.
Where to Start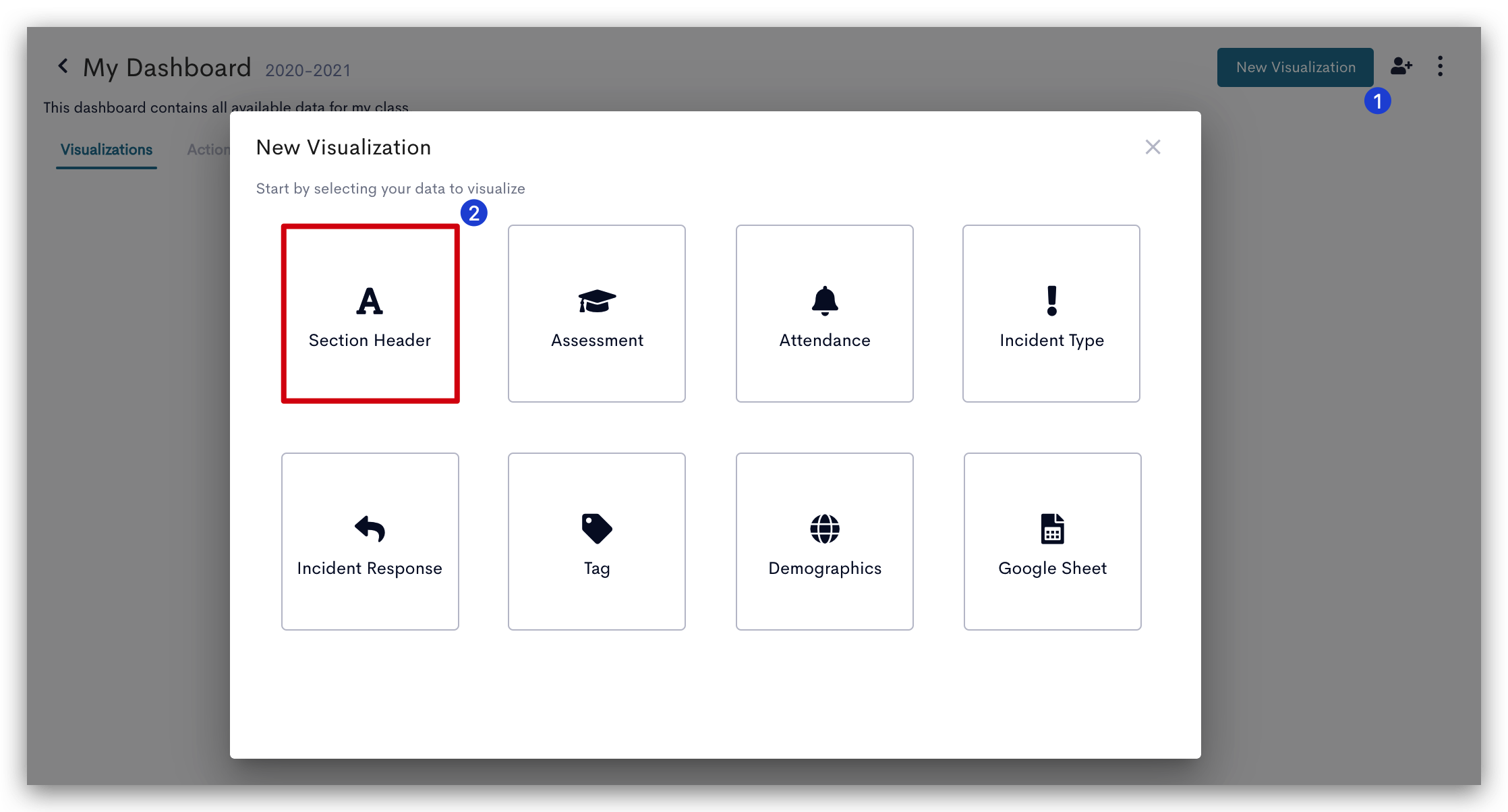 Select New Visualization.
Choose Section Header.
This lesson begins assuming you have already created a dashboard. If you have not, visit Create a New Dashboard for more information.
Section Headers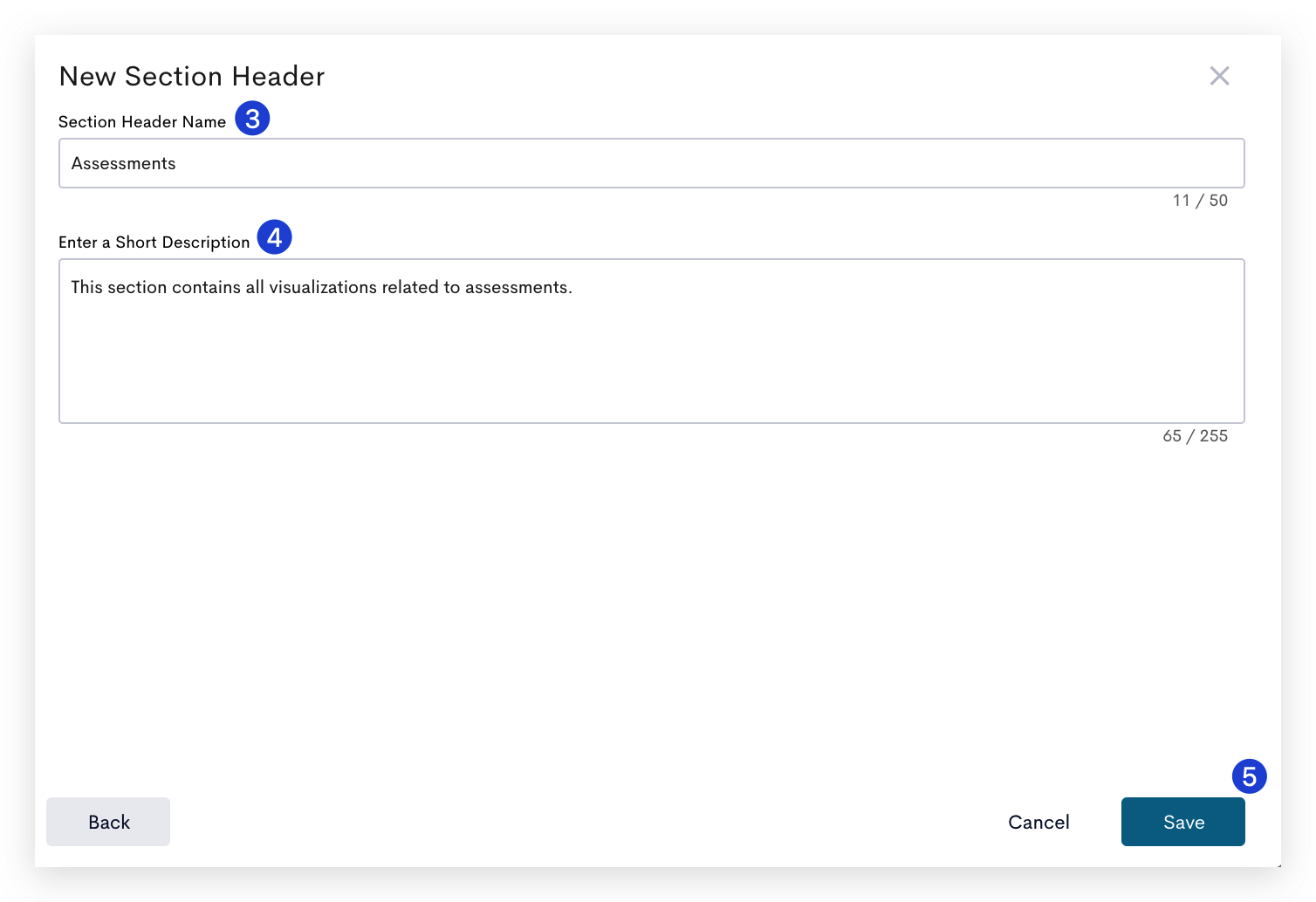 Enter a Section Header Name. This displays throughout the Dashboard and is the clickable aspect to access the other visualization within.
Add a Short Description. This step is option but may be useful to add additional explanation of the visualizations that will fall under the Section Header.
Select Save to create the visualization.

The visualization appears on the Dashboard. If a description was added, it appears under the name.
All Section Headers appear at the top of the Dashboard at all times to quickly toggle between the different headers.
Repeat these steps as needed until all Section Headers are created.
Next Steps
Now add visualizations to fall under the created Section Headers. Visit Create an Assessment Visualization to get started.