User can utilize data within a Google Sheet to make a visualization that represents that information within a chart to bring together all available data points into one place. This lesson guides users through creating a visualization with a Google Sheet.
Where to Start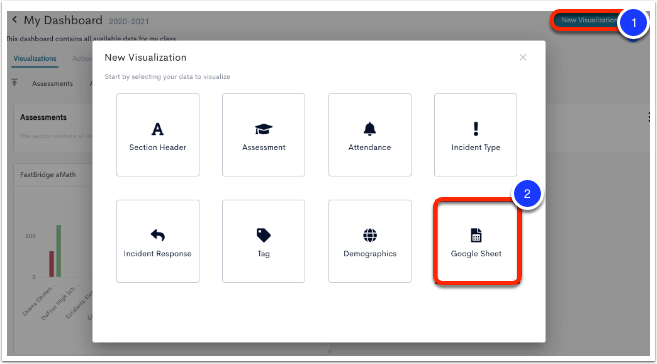 Select New Visualization.
Choose Google Sheet.
Google Sheet Visualizations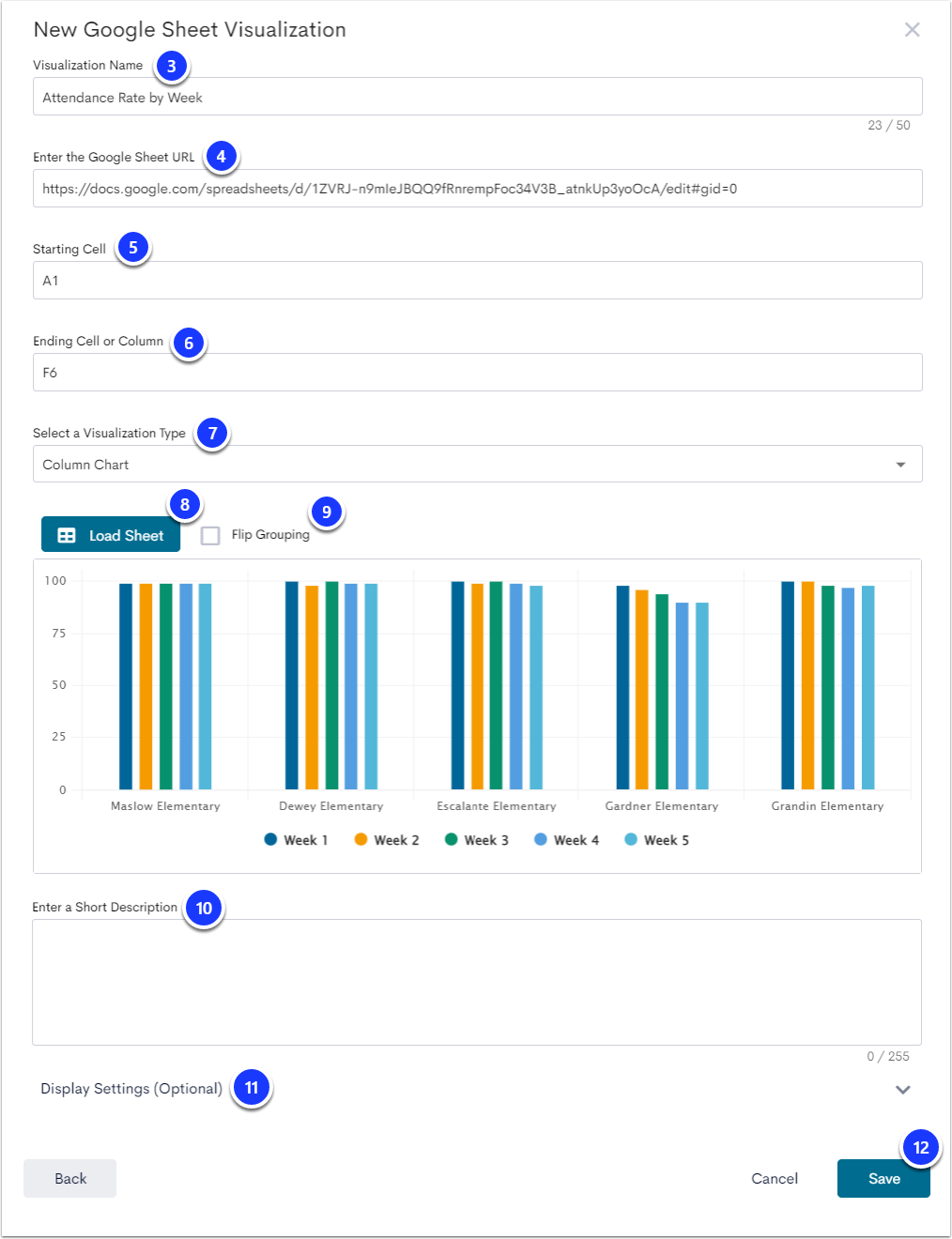 Enter a Name for the visualization.
Enter a URL for the Google Sheet.

The data must be within a Google Sheet. It must also contain numerical data that is blocked together within the sheet.

The data intended for the visualization should have a

header row

to describe the columns and the

first column

to describe the rows. The Google Sheet must have the share settings as "Anyone with the link" is a Viewer.

The Starting Cell should reflect the first cell in which the visualization should start, typically A1.
The Ending Cell should reflect where the last point of data is within the sheet.
Select a Visualization Type. This determines how the data is display. Options include a bar chart, column chart, line chart, and table.
Select Load Sheet to see a preview of the visualization.
Select Flip Grouping if the data on the chart needs to swap the x and y axis.
Enter a Short Description as need to provided more details on the data.
Select the arrow icon to expand possible Display Settings such as an axis minimum and maximum.
Select Save to create the visualization.
Next Steps
To learn more, visit the Visualization manual.