Users have the ability to set goals on visualizations. These goals can be used to determine if strategies being used are improving assessment performance, attendance, and more. This lesson guides users through setting, editing, and deleting a goal on a visualization.
Where to Start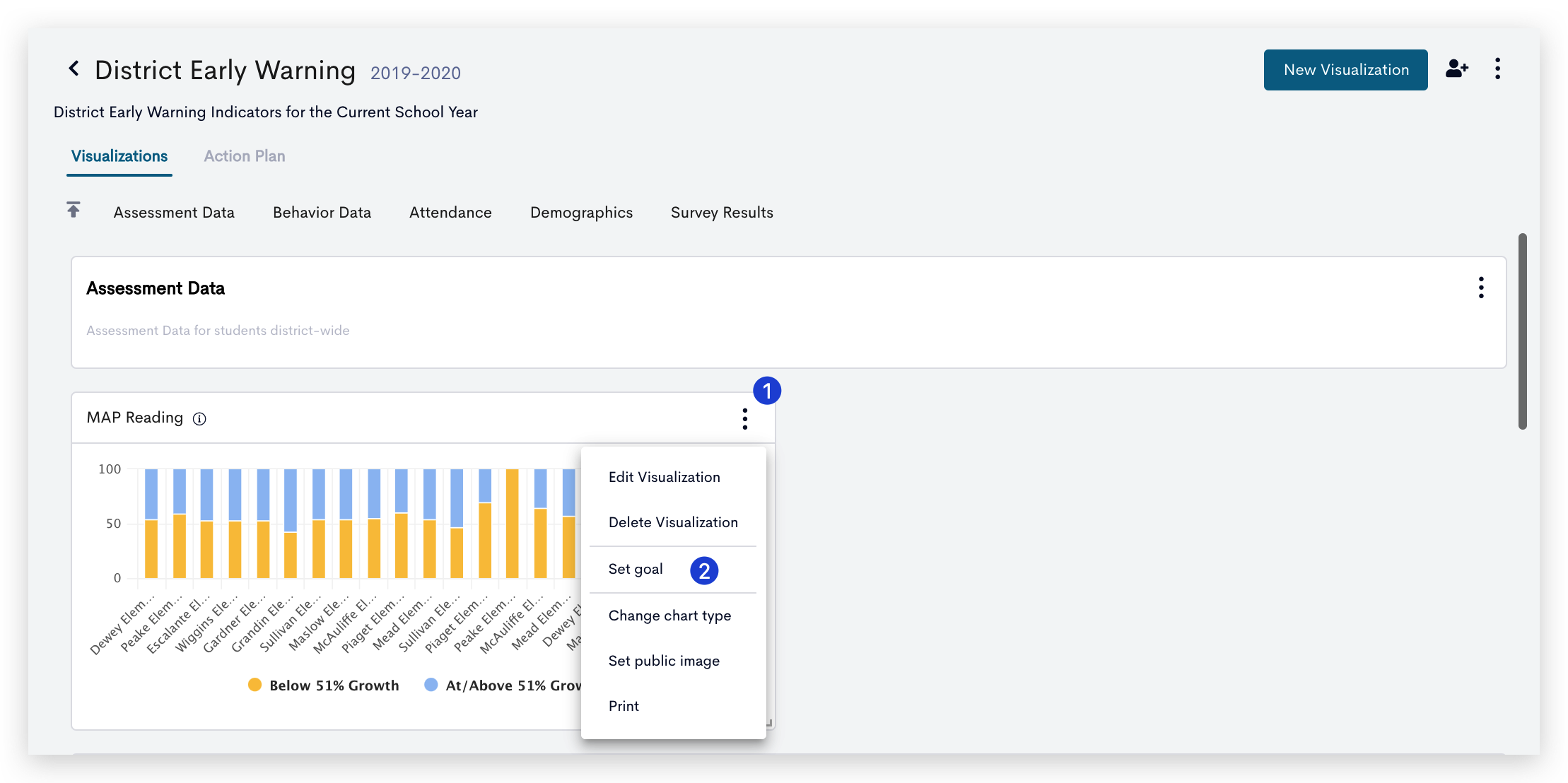 Go to the three-dot menu on the desired visualization.
Select Set goal.
Set a Goal
Determine the threshold of the goal as being 'Greater than', 'Less than', or 'Equal to' a chosen value.
Enter a Value of for the goal.
Determine if the is Based on Total Count/Value or Total Percent of students.
Of the Performance Bands used in the visualization, select which band the goal applies to.
A Custom Statement is automatically filled in to state the goal based on the selections made and is displayed with the visualization to provide context.
Enter an option Description if more information is needed.
Select Save to add the goal to the visualization.
Some options shown here are specific to Assessment visualizations.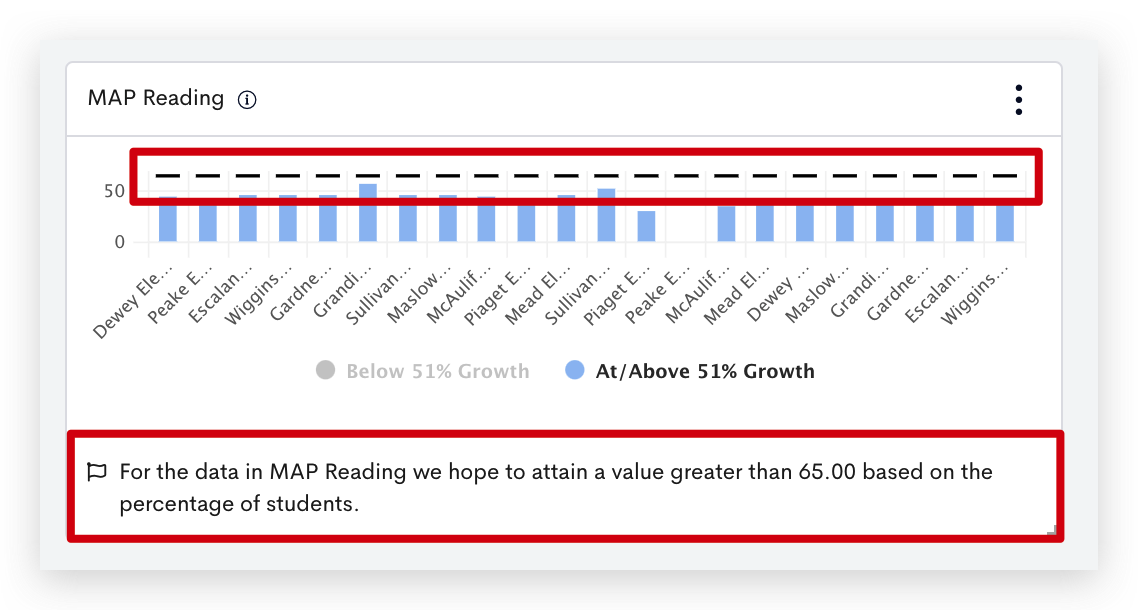 The goal line and custom statement are automatically added to the visualization after saving. The goal is also automatically added to the Action Plan of the dashboard.
Edit and Delete a Goal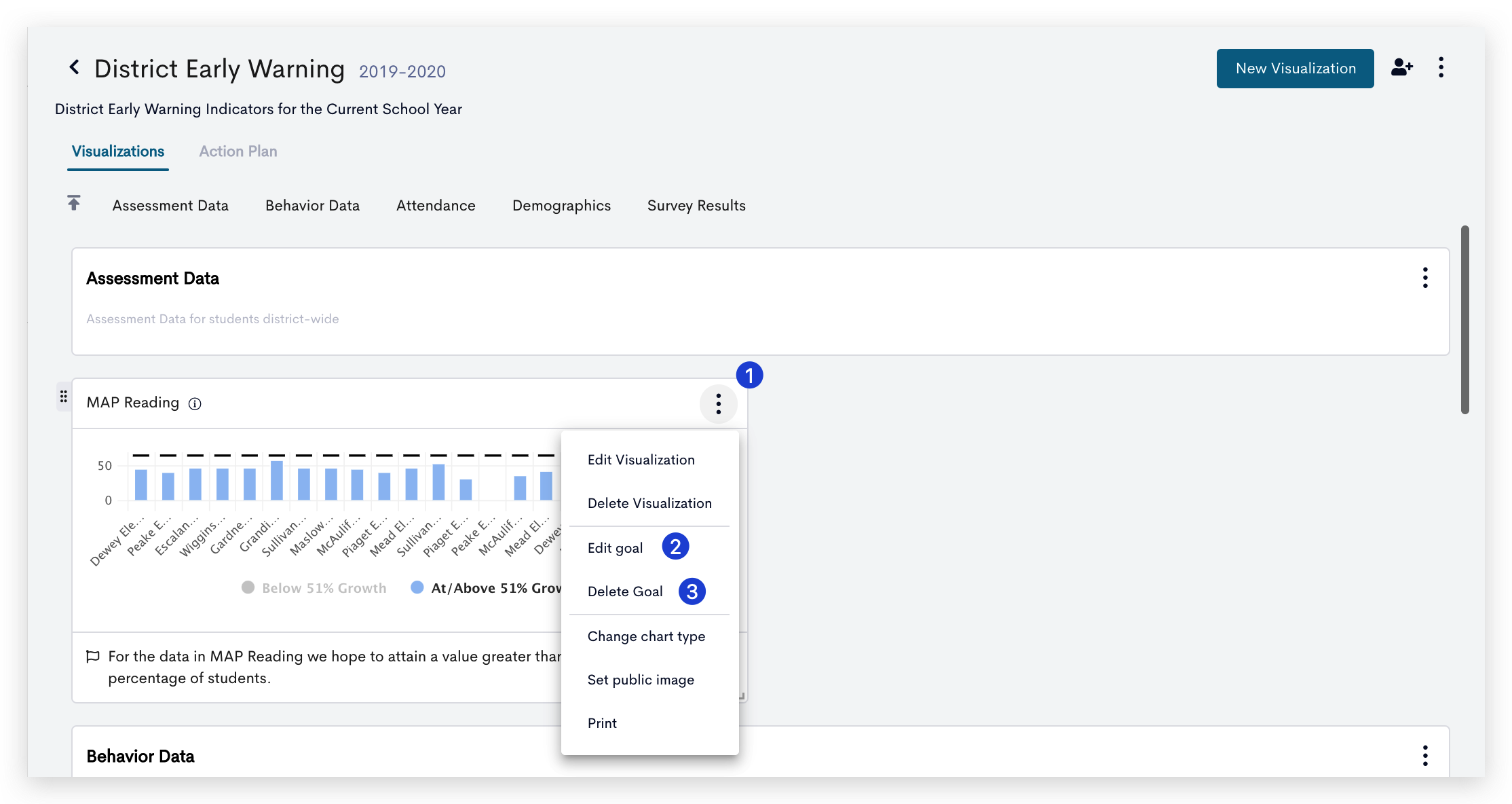 Select the three-dot menu on a visualization with a goal.
Select Edit goal to make updates to a goal. The menu displays as shown when creating a goal. Make adjustments and select Save to upload the goal.
Select Delete Goal to remove the goal from a visualization.
Next Steps
Continue to interact with visualizations by visiting Set Public Image.