An Action Plan helps users create and align strategic plans, collaborate on action items, and set goals for the team. Action plans populate with identified objectives, goals set on visualizations, and action items. A comprehensive view of the Action Plan helps key stakeholders know the status of each action item so they can ensure progress on the plan continues and can help resolve any barriers.
Overview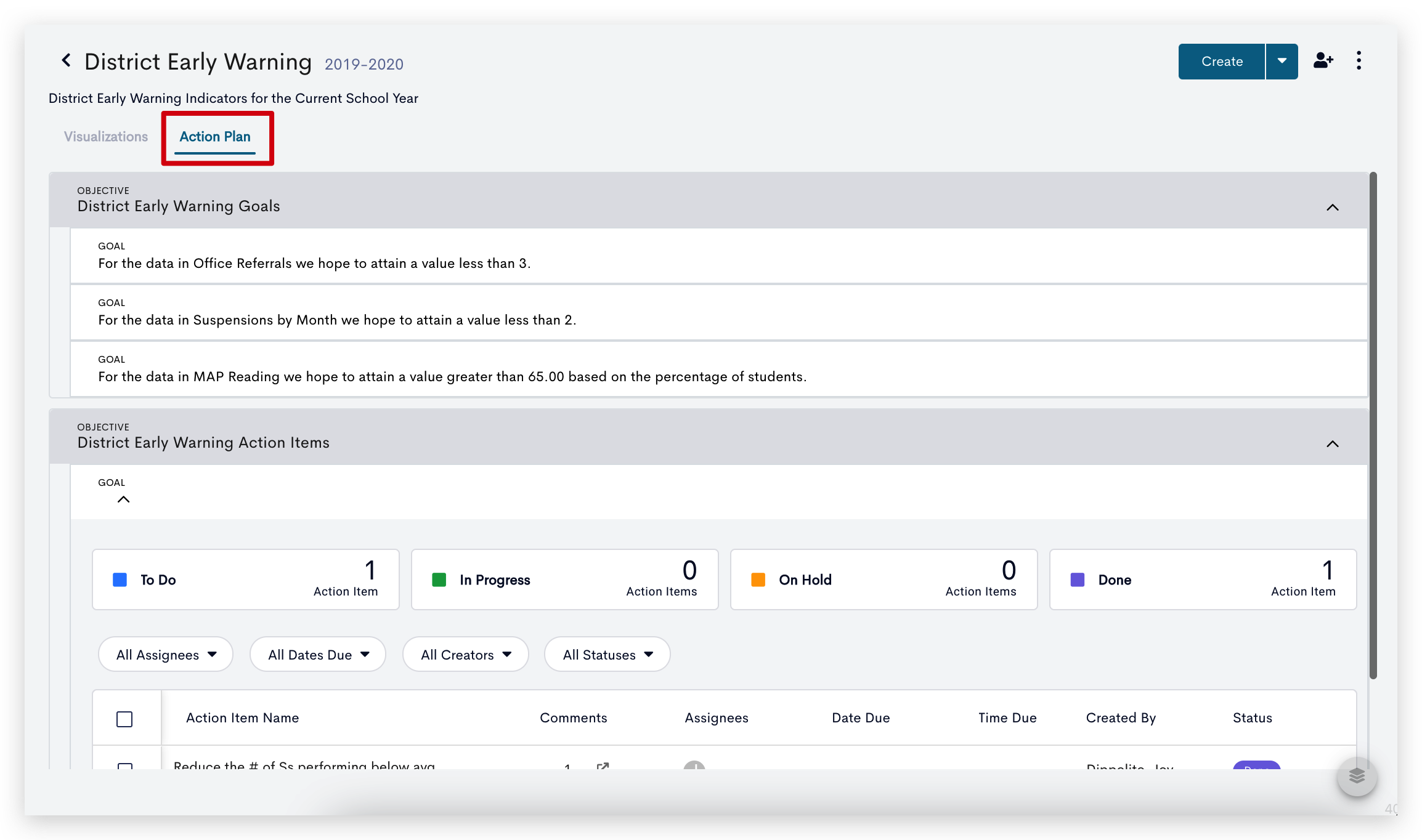 Use the Action Plan tab to access Objectives, Goals, and Action Items for the chosen dashboard.
Objectives are an overarching statement that is driven from created goals.

Goals are the desired result that is typically developed using data. Goals can be added from a visualization or within the action plan.
Action Items are a task that will be accomplished by an individual or group as it relates to the set goals.