Objectives are an overarching statement that is driven from created goals. This lesson guides users through creating an Objective within an Action Plan.
Where to Start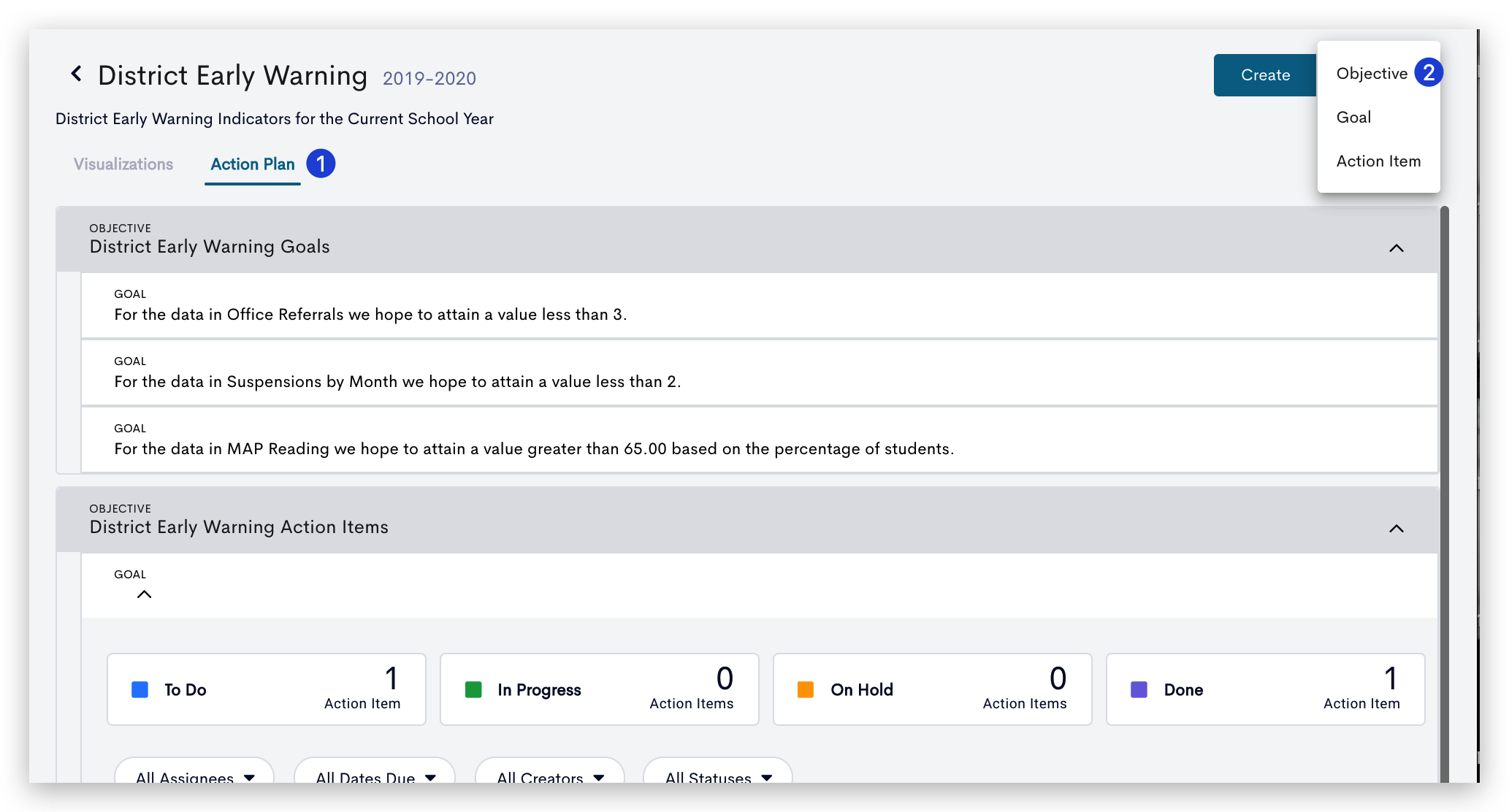 Go to the Action Plan tab of a Dashboard.
Select Create and choose Objective.
Create Objectives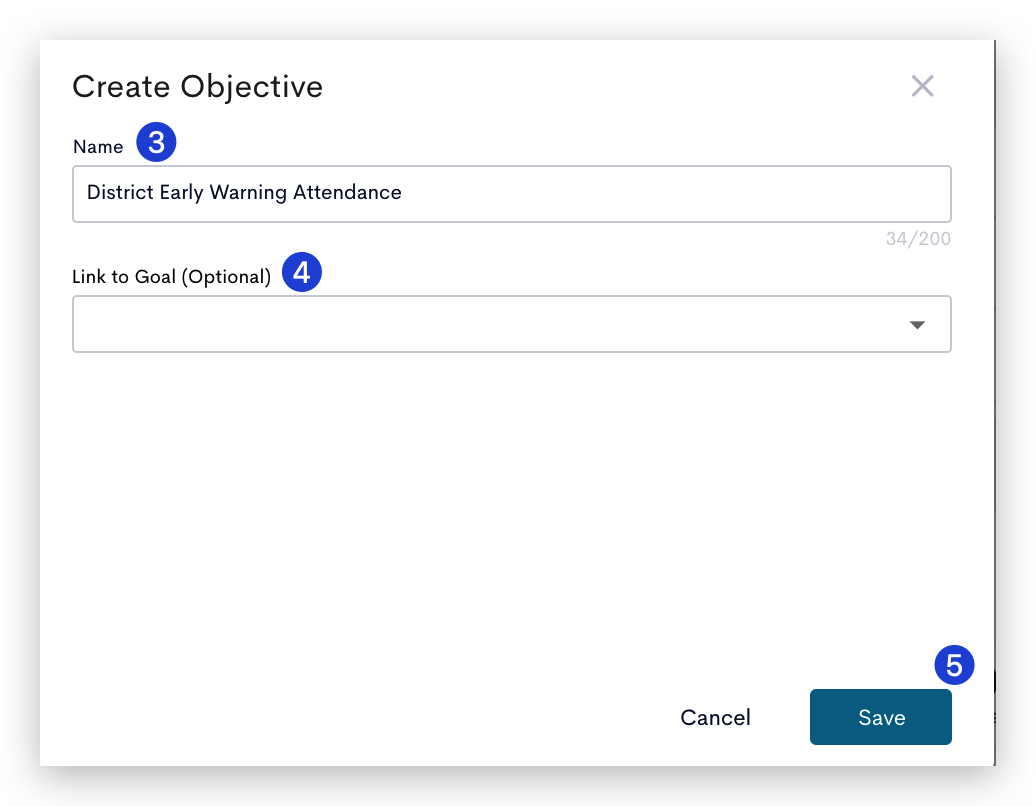 Enter a Name for the Objective.
It is option to Link a Goal that already exists to the objective.
Select Save to create the Objective.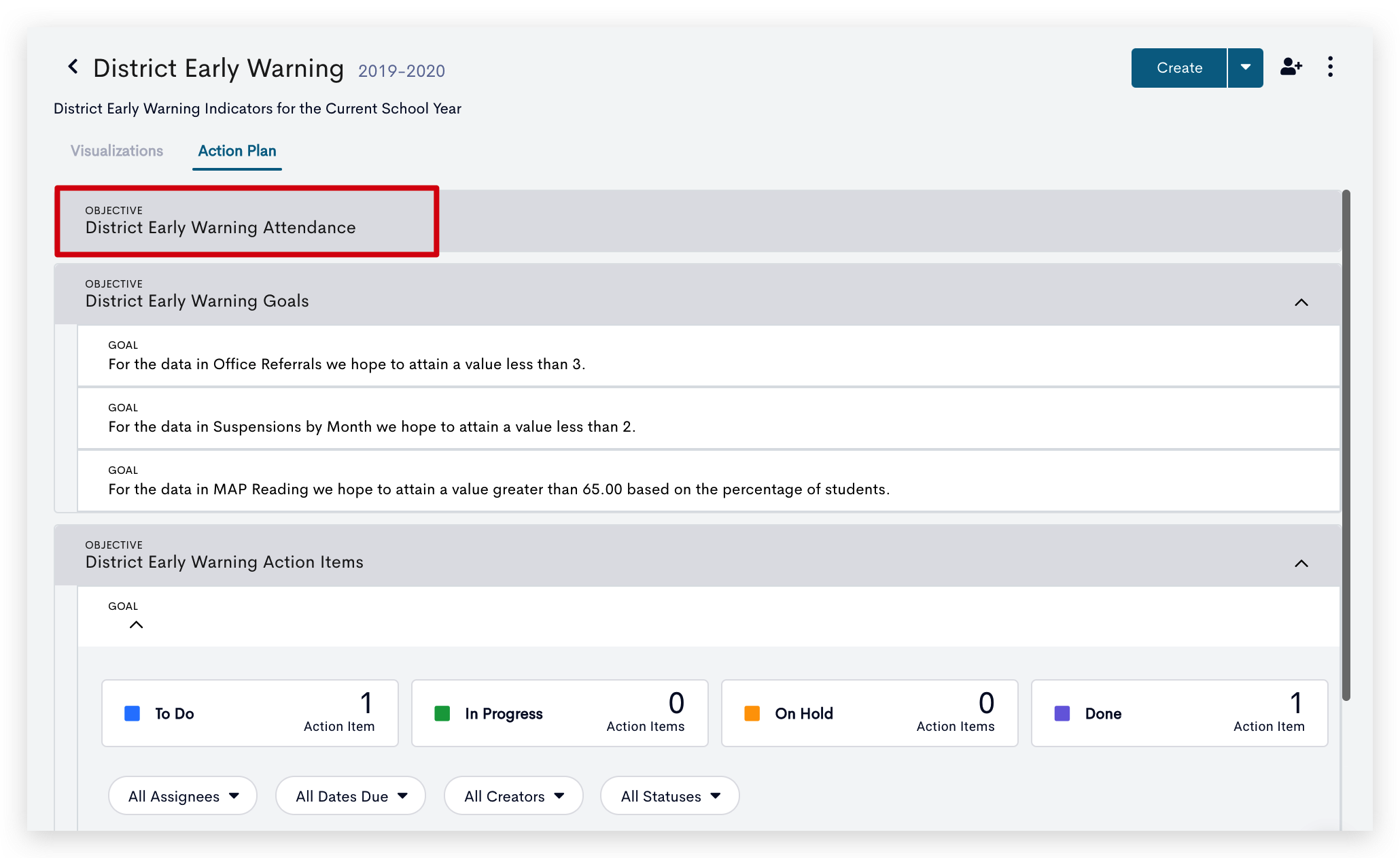 The Objective is added to the Action Plan and is ready to have Goals added.
Next Steps
Now that Objectives have been created, learn how to Create Goals in an Action Plan.