After visualizations have been added to a dashboard, they can be edited to change any details. This lesson guides users through editing a visualization.
Where to Start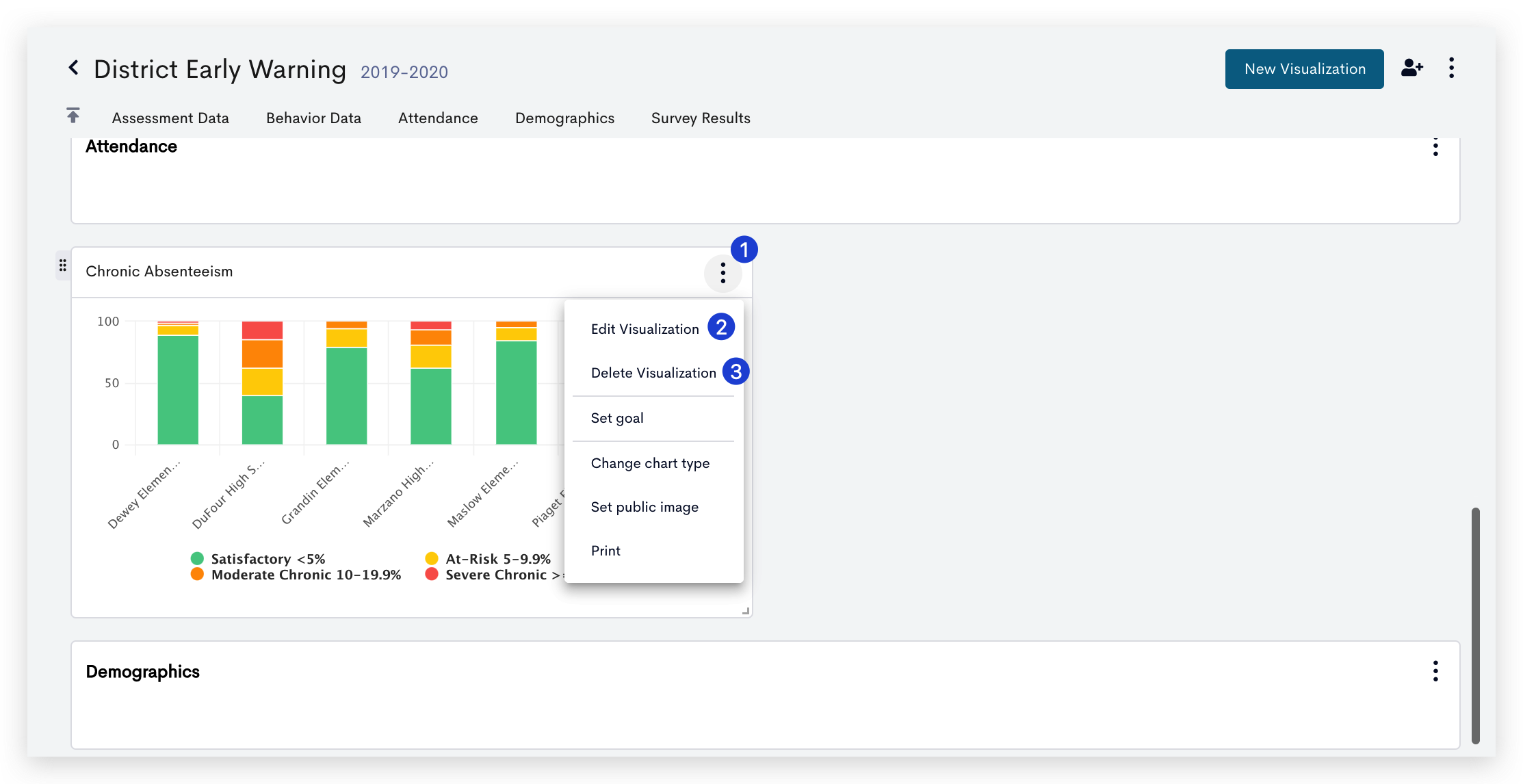 On the desired visualization, select the three-dot menu.
Select Edit Visualization to make changes to the visualization.
Select Delete Visualization to remove the visualization from the dashboard.
This lesson begins assuming you have already created a dashboard and visualizations. If you have not, visit the Achievement Dashboard manual.
Edit a Visualization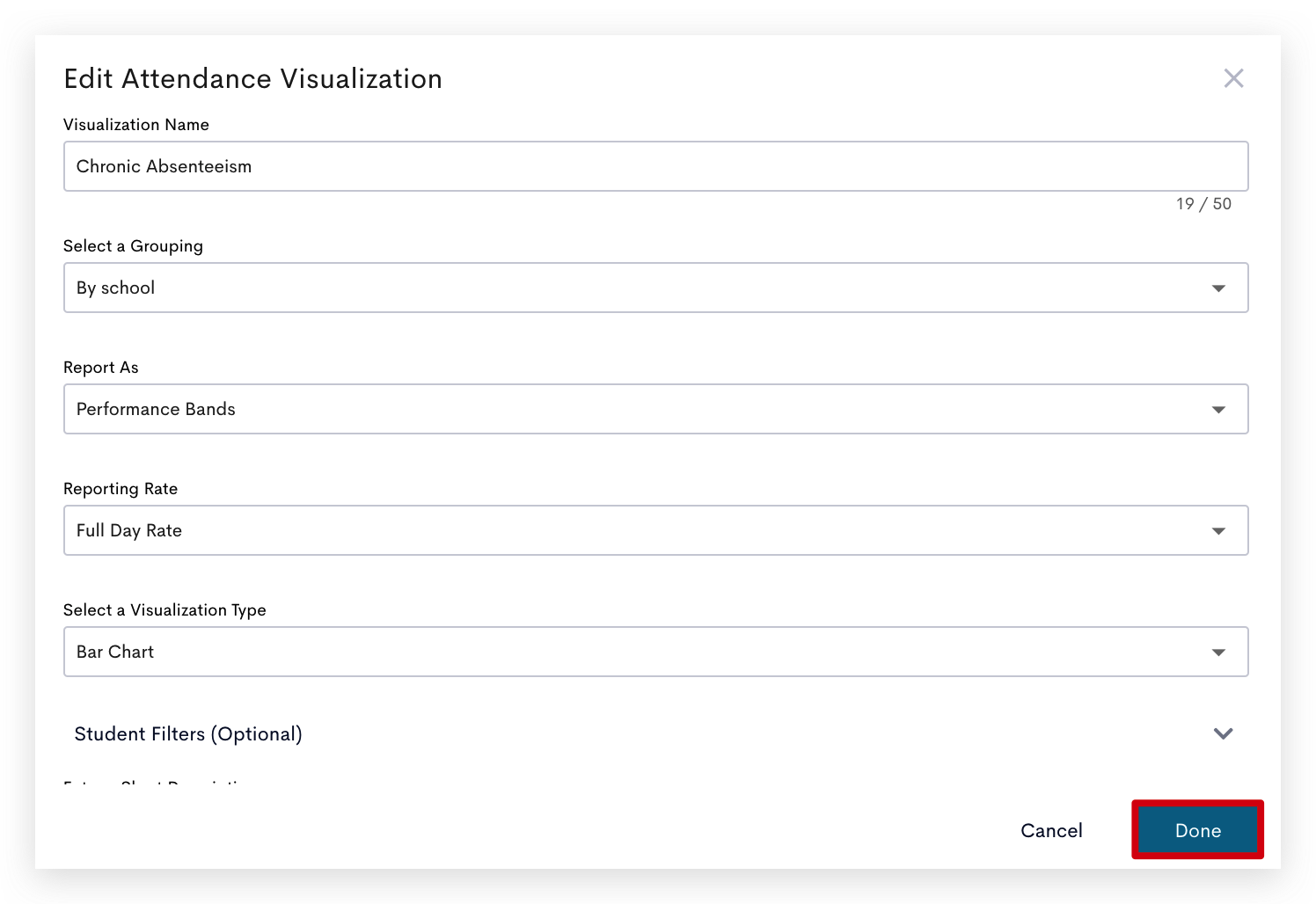 All options available when creating the visualization appear to update. Make any changes to the visualization as needed, then select Done.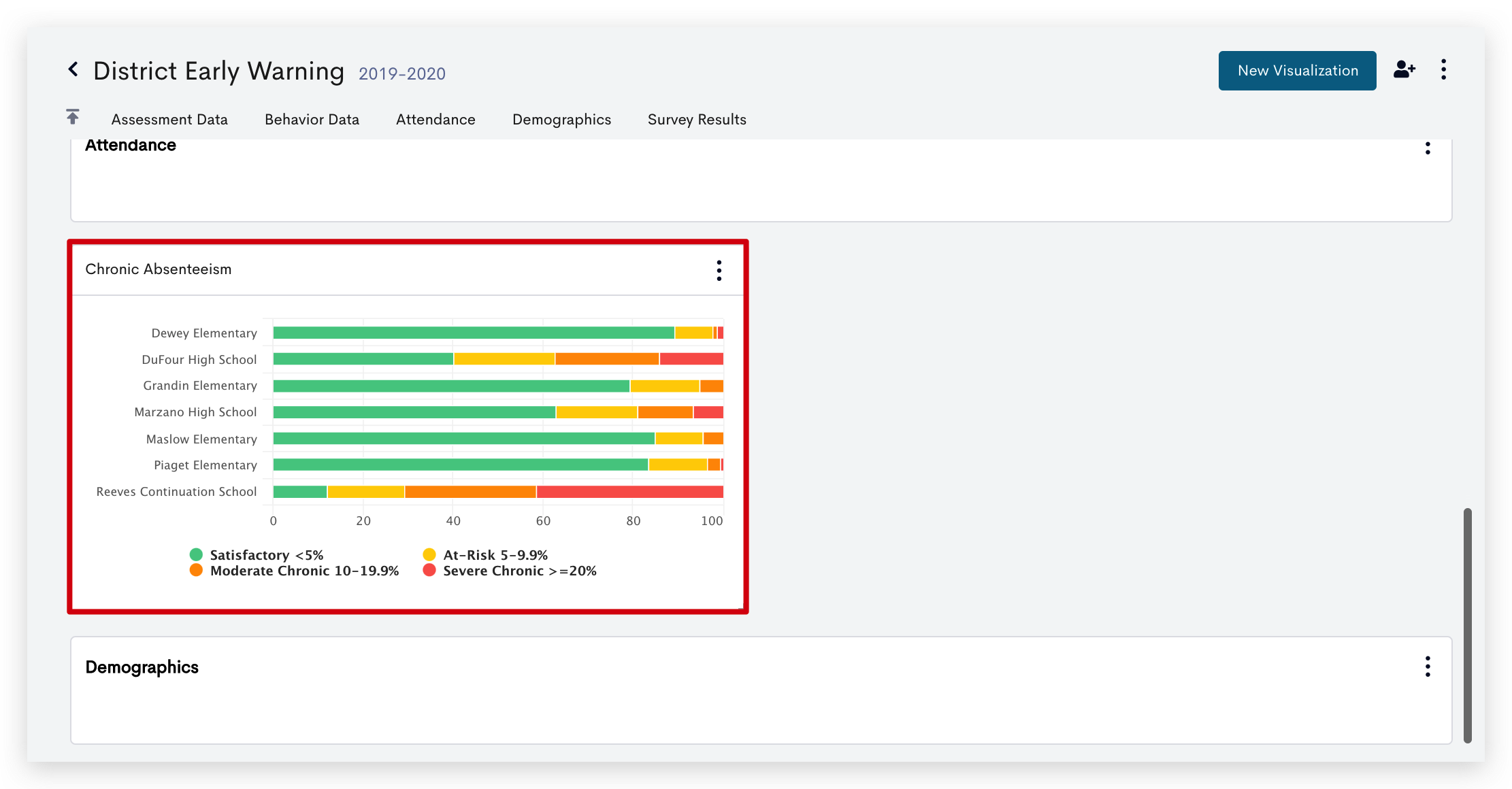 The visualization automatically updates to reflect the changes that were chosen on the previous screen.
Next Steps
Continue to interact with visualizations by learning to Set a Goal on a Visualization.