After visualizations have been added to a dashboard, they are automatically added to the bottom of the dashboard. Users may want to relocate visualizations to be in a different order or fall under a Section Header. Additionally, users may want to make a visualization larger or small to draw attention to particular data points. This lesson guides users through manipulating the location and size of visualizations.
Where to Start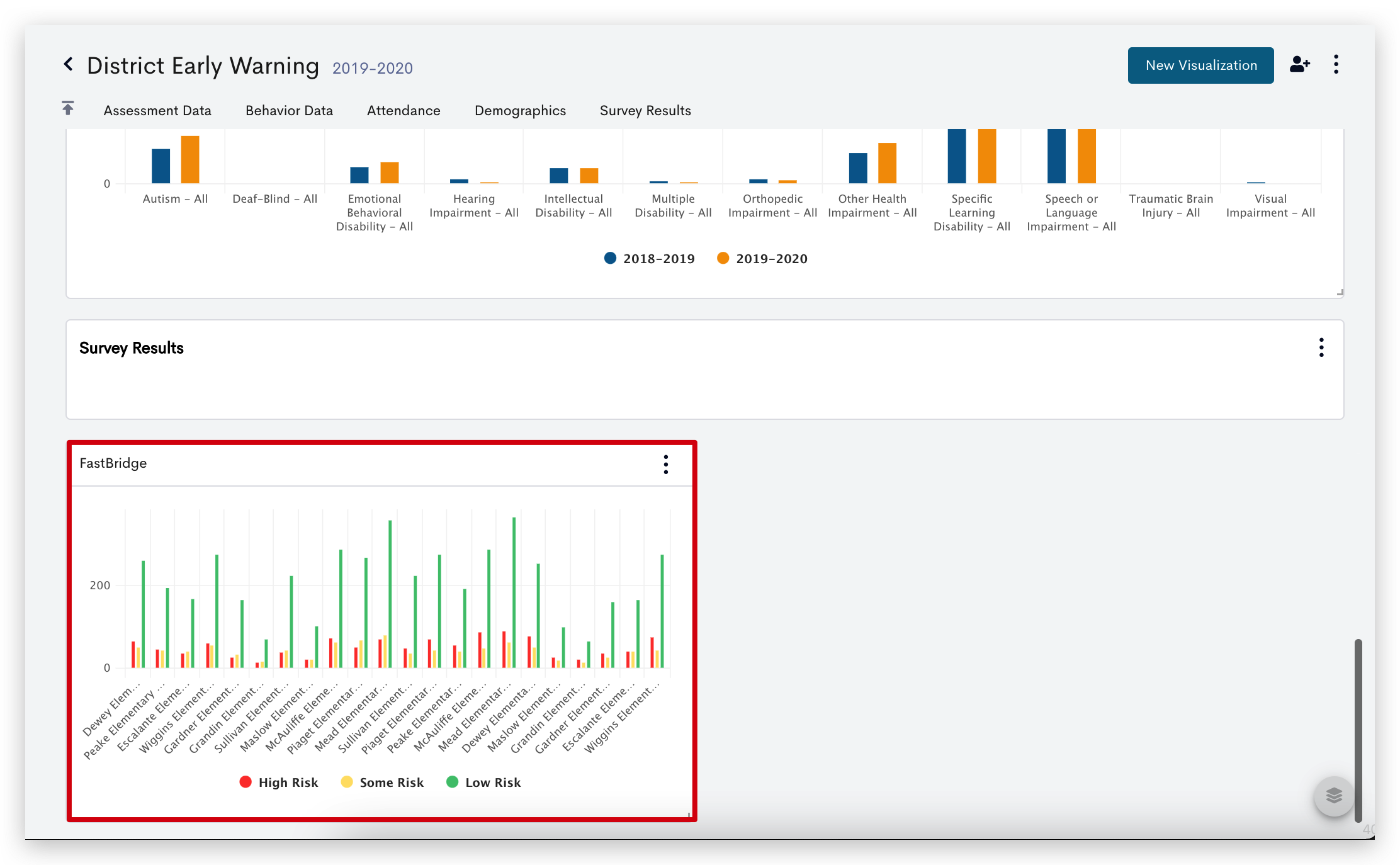 Go to a Dashboard and locate a visualization to move and/or resize.
This lesson begins assuming you have already created a dashboard and visualizations. If you have not, visit the Achievement Dashboard manual.
Move a Visualization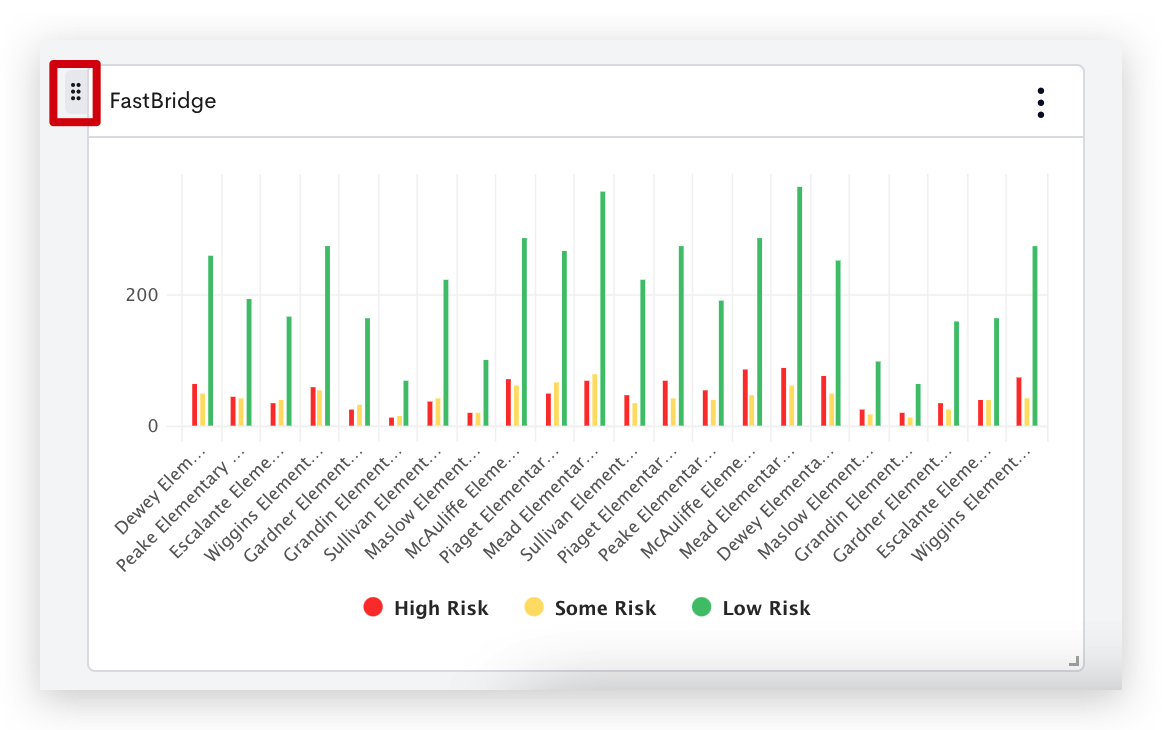 Hover your cursor over a visualization. At the top left of the visualization, a six-dot icon appears.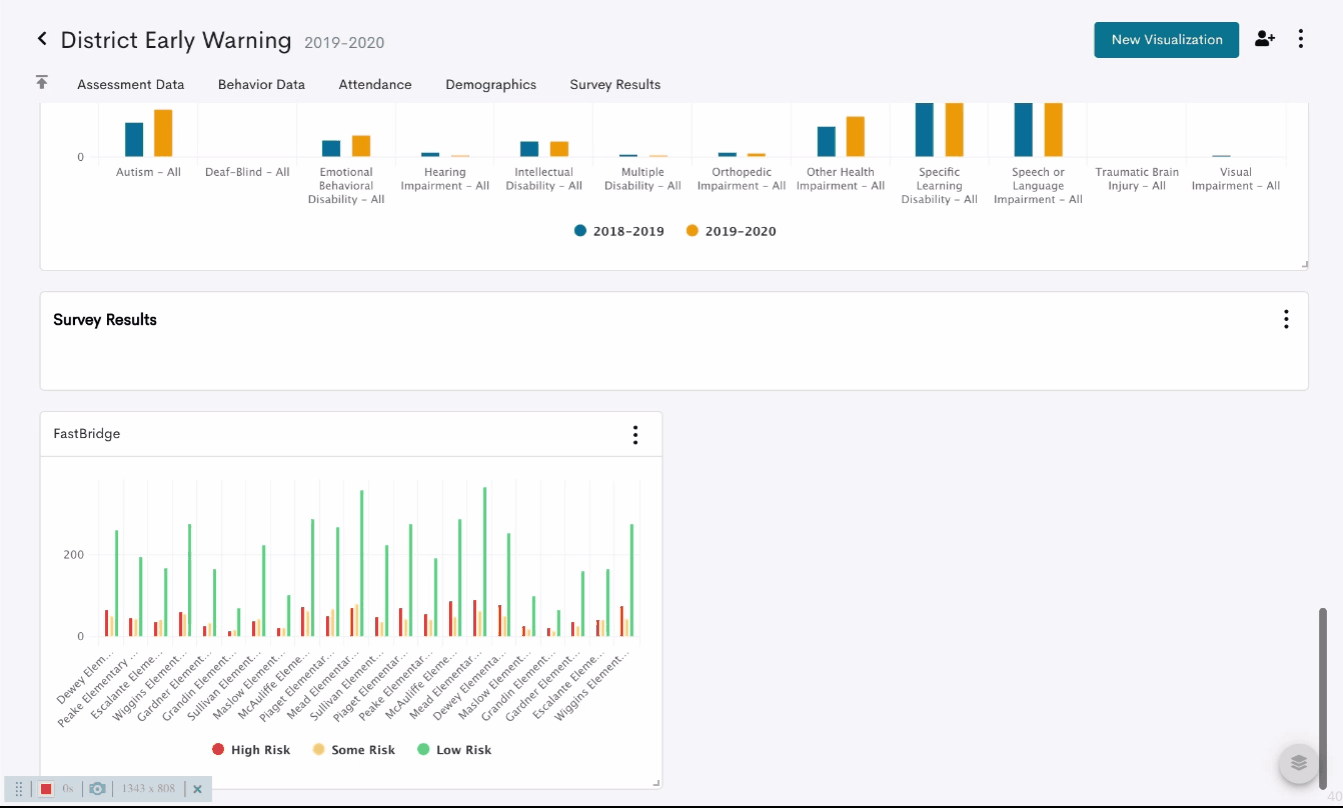 Click and drag the icon to move the visualization to the desired location.
Resize a Visualization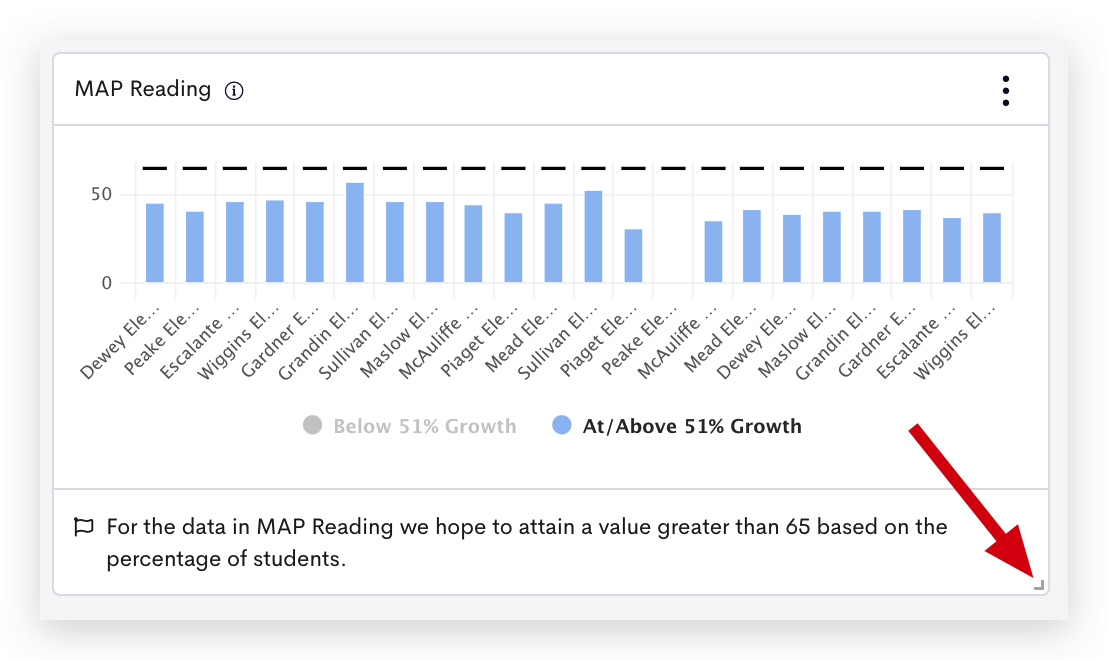 At the bottom right of every visualization, there is a corner icon.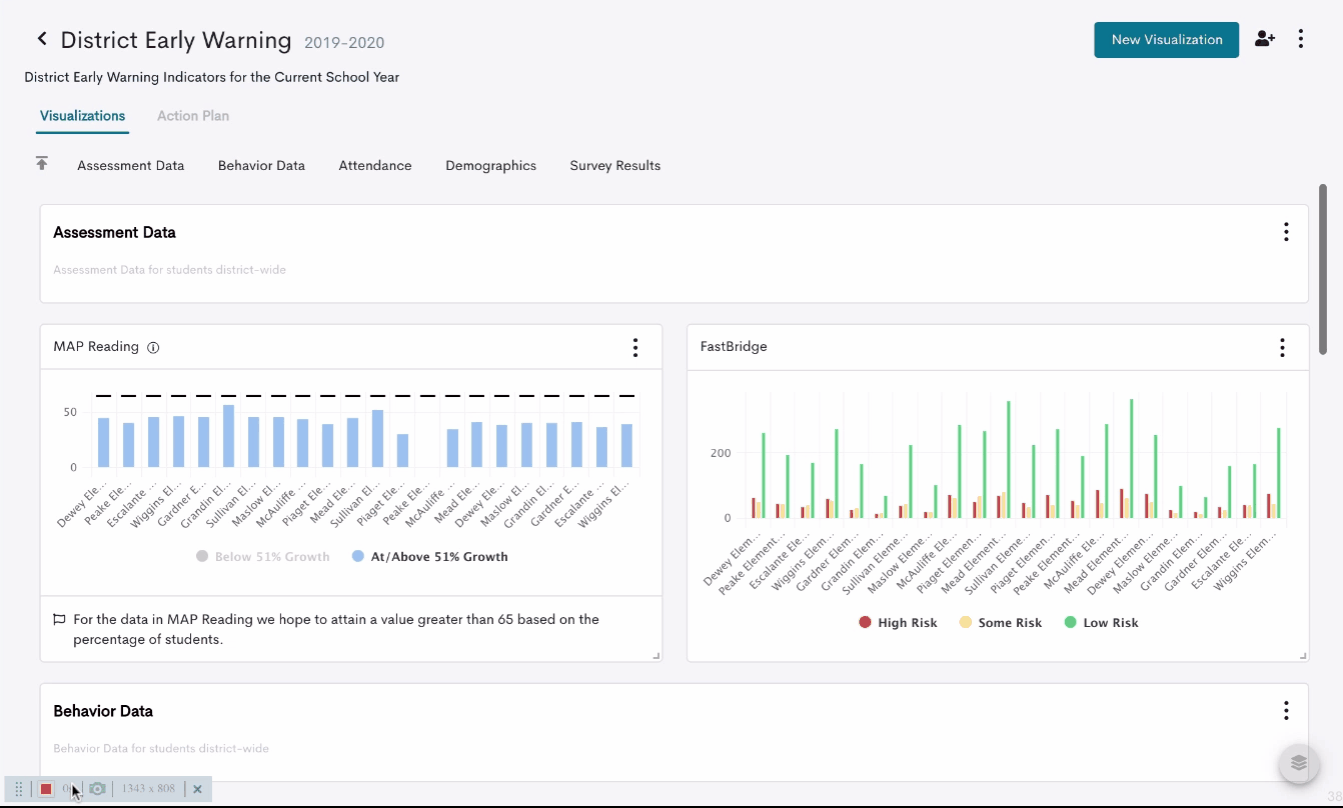 Click and drag the corner in or out to resize the visualization.