Users have the ability to set visualizations as a Public Image. This allows for the image of a visualization to be embedded into other areas, such as a district website, slide decks, and more. This lesson guides users through creating a Public Image.
Where to Start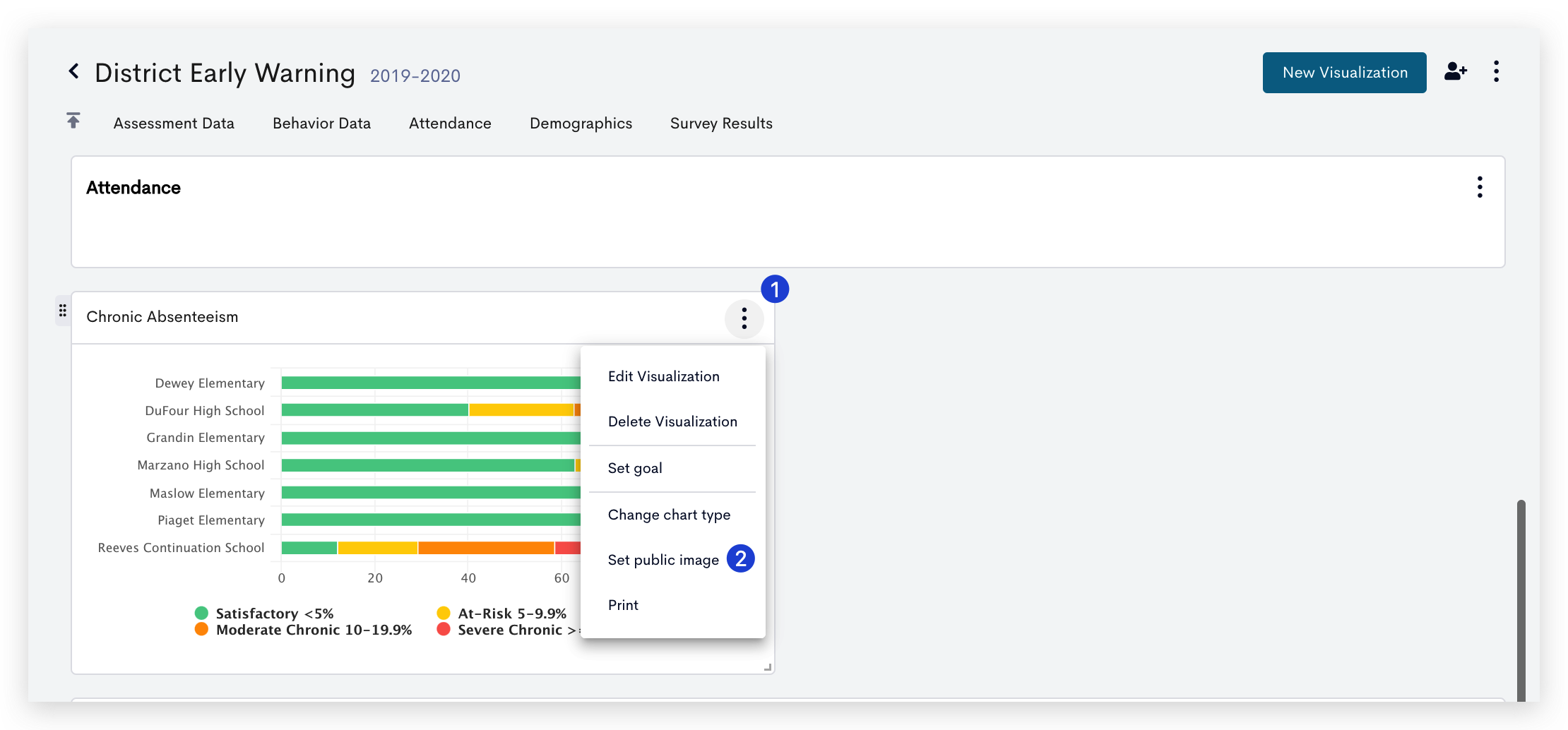 Select the three-dot menu on the desired visualization.
Select Set public image.
Set Public Image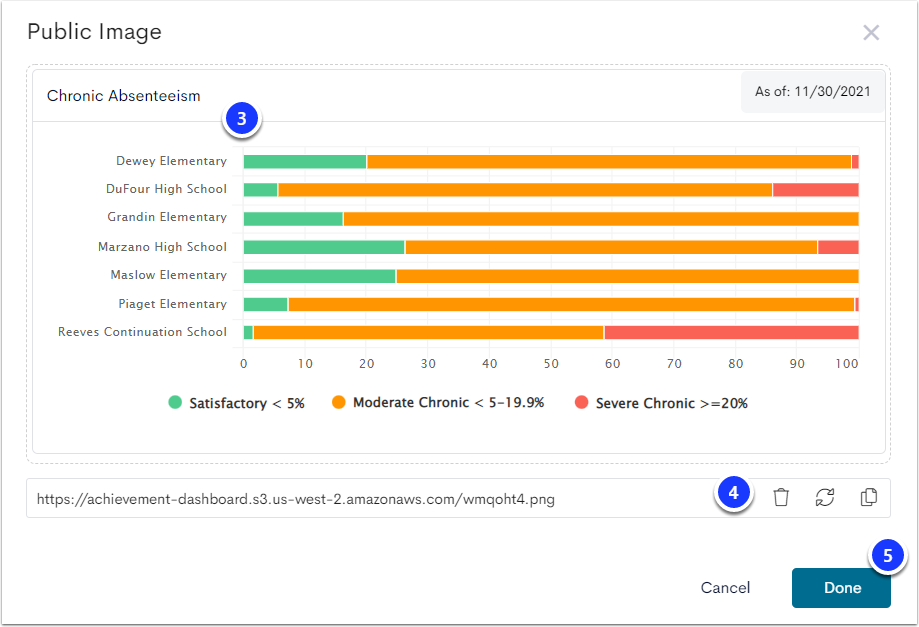 A preview of the image displays with an As of date as public images do not automatically update.
Select Create to generate a URL for the image. Copy the URL to embed into the desired location. Use the trash can icon to delete the URL, the refresh icon to update the public image, and the copy icon to copy the URL.
Select Done.
Next Steps
To learn more about working with dashboards, visit the Action Plans in Achievement Dashboard manual.