Template Action Items are a specific task that is created on a smartFORM template and automatically assigned to a specific person or group of people. User Tags are a way to determine those automatic assignments. This lesson guides users through setting up the template Action Items based on User Tags.
Before you Begin
This lesson begins assuming that User Tags and a smartFORM Template have already been created. To learn more about User Tags, visit Create and Manage User Tags. To learn more about creating a smartFORM Template, visit Creating a smartFORM Template.
Where to Start
Go to smartFORMS.
Select Form Templates, and open the desired template to add Action Items to.
Action Items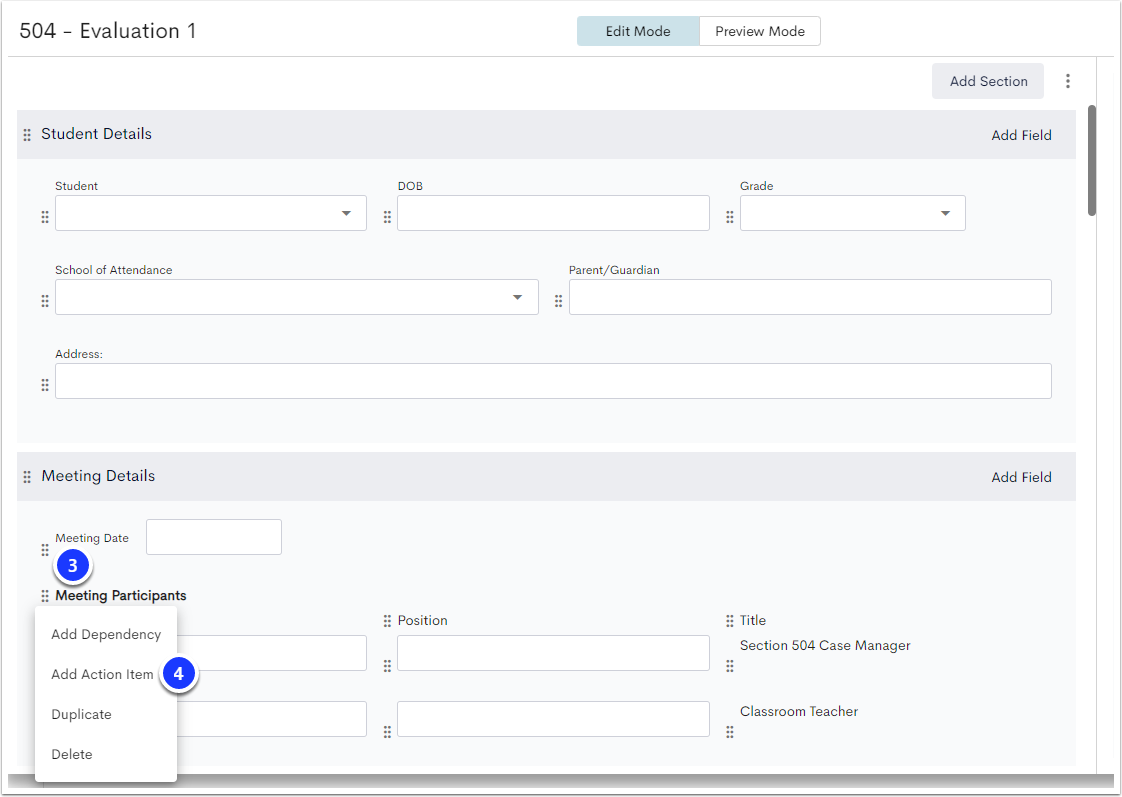 Select the six-dot menu next to the desired field on the template.
Choose to Add Action Item.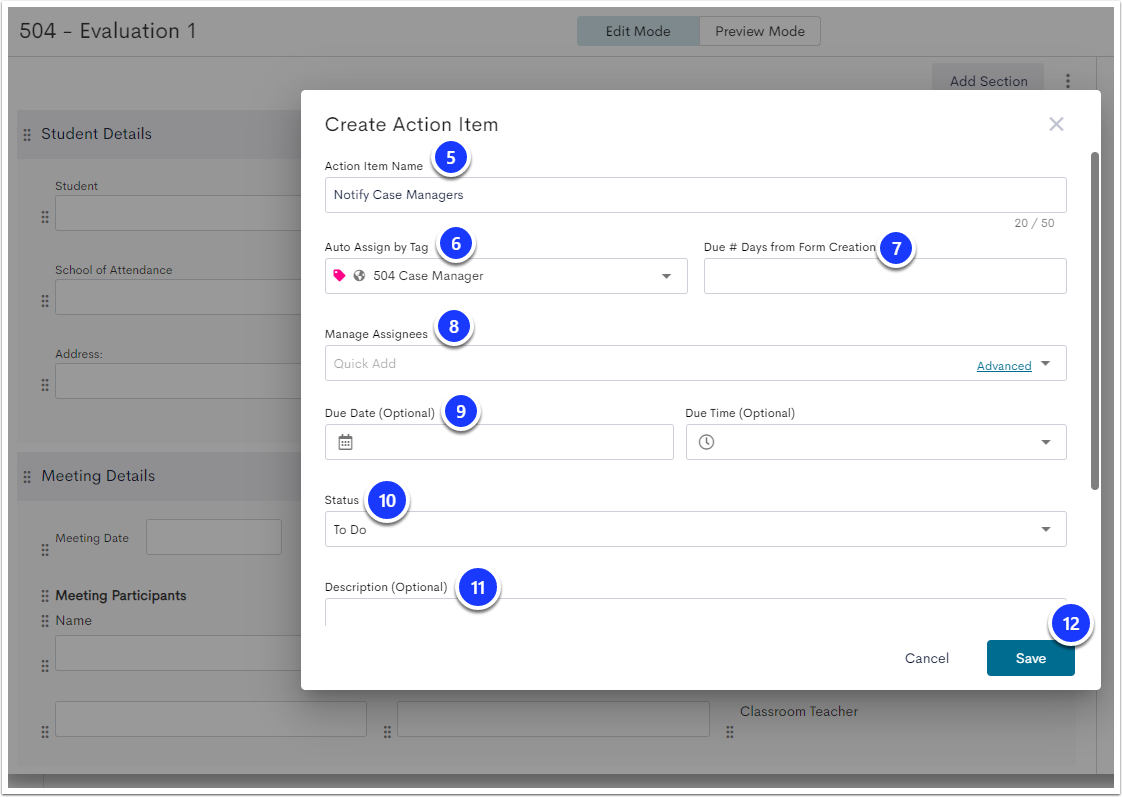 Enter an Action Item Name.
Identify the User Tag in the Auto Assign by Tag field.

Create an automatic due date based on the form creation. While optional, completing this field is helpful when wanting to ensure an action item is completed within a specific time from the form's creation.

Skip Manage Assignees when using the Auto Assign by Tag option.
Enter an optional Due Date and Due Time as needed.
Set a Status for the Action Item. To Do is chosen by default.

Enter an optional Description as needed to further describe the Action Item.

Select Save to create the Action Item.
Once the template is assigned to a student, the users identified via the User Tag are automatically assigned the Action Item.
Next Steps
To learn more about Action Items, visit Viewing Action Items.