This lesson will guide you through how to view a student's progress monitoring measure/chart when that data is not linked to an intervention. Organizations may be importing student academic progress monitoring data into eduCLIMBER. When this data is not linked to an intervention, it is accessible within the Student Profile.
Where to Start
Access a Student Profile.
Select the Interventions

column header.

Select Monitors

.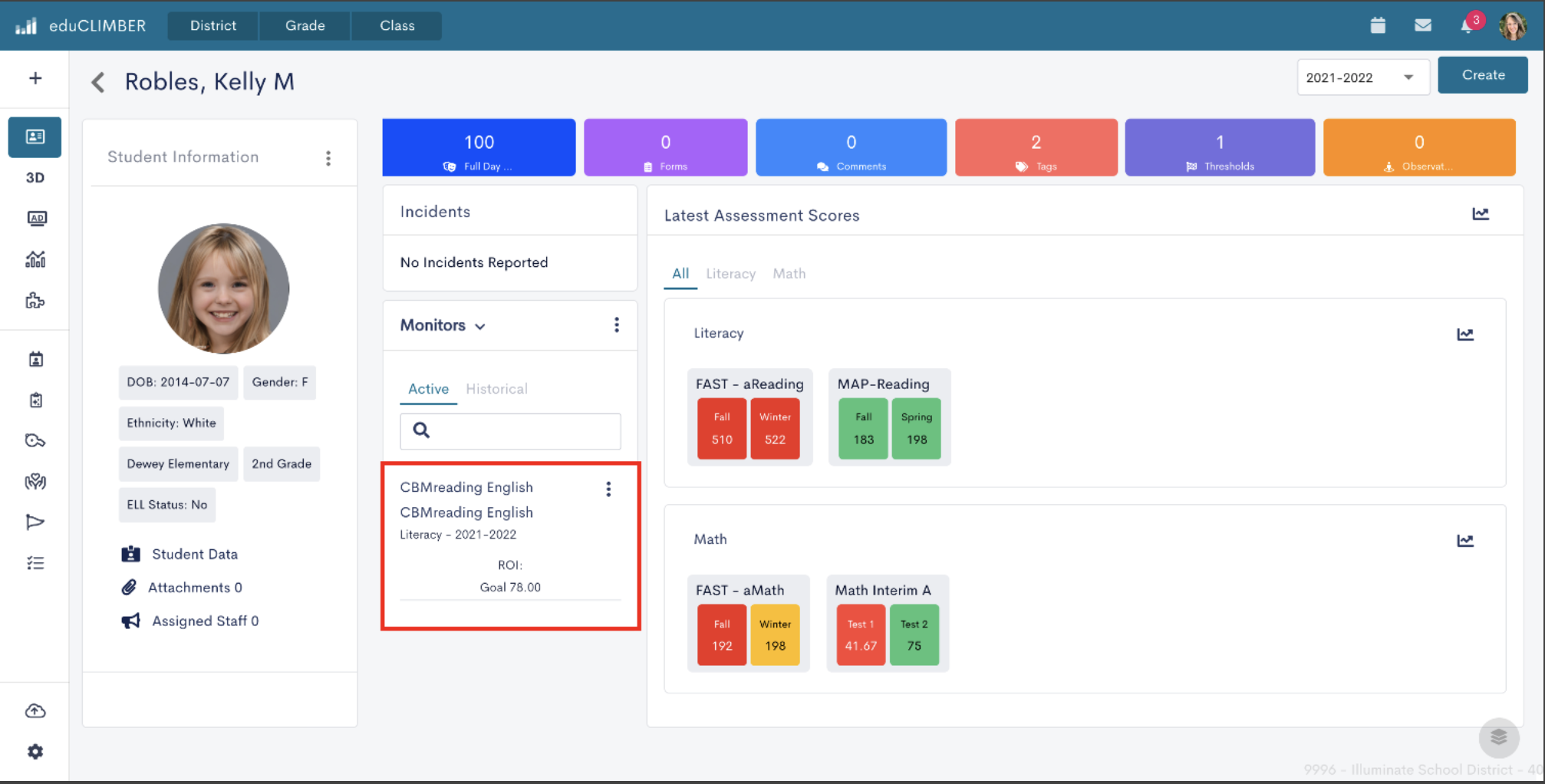 The view changes to show all current and historical monitors regardless if they are linked to an intervention within eduCLIMBER.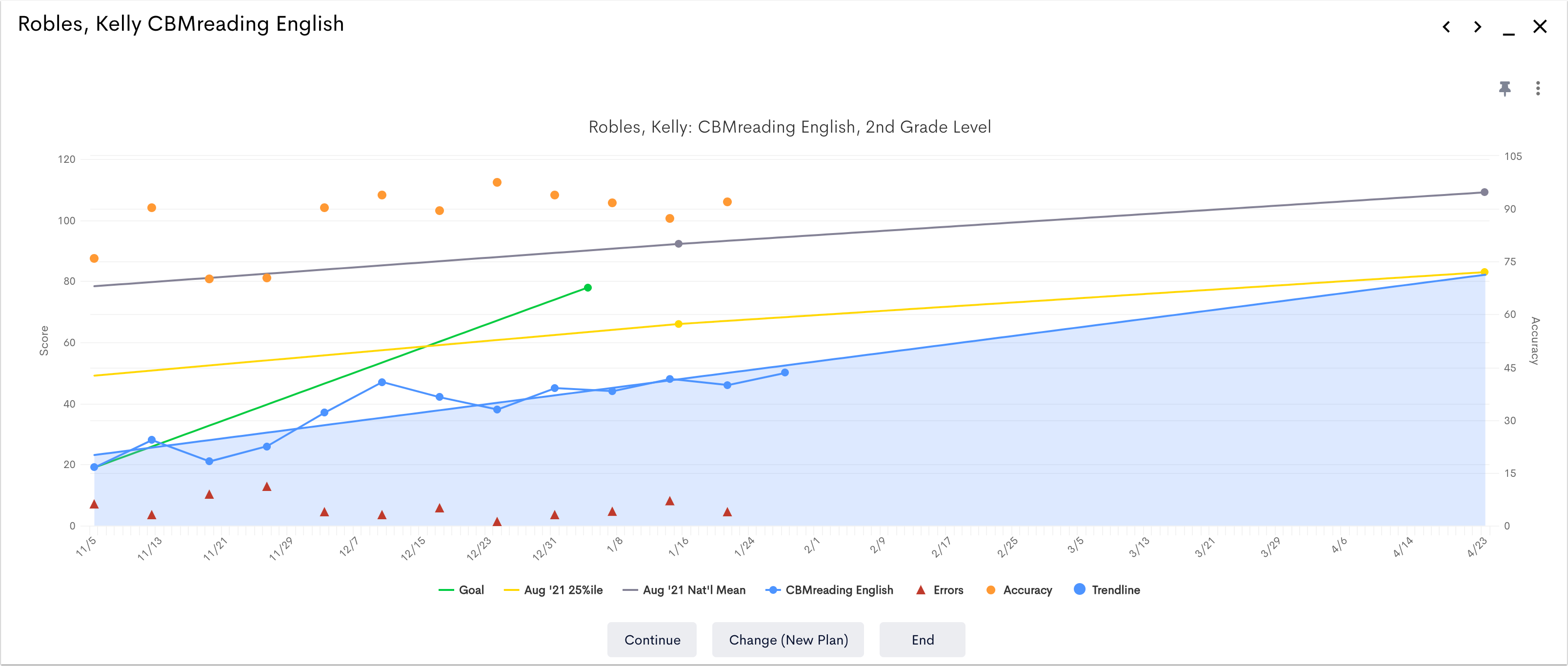 Select any monitor to view the progress monitoring chart.
Link to an Intervention
Select the 3 dot menu.
Select Link to Intervention.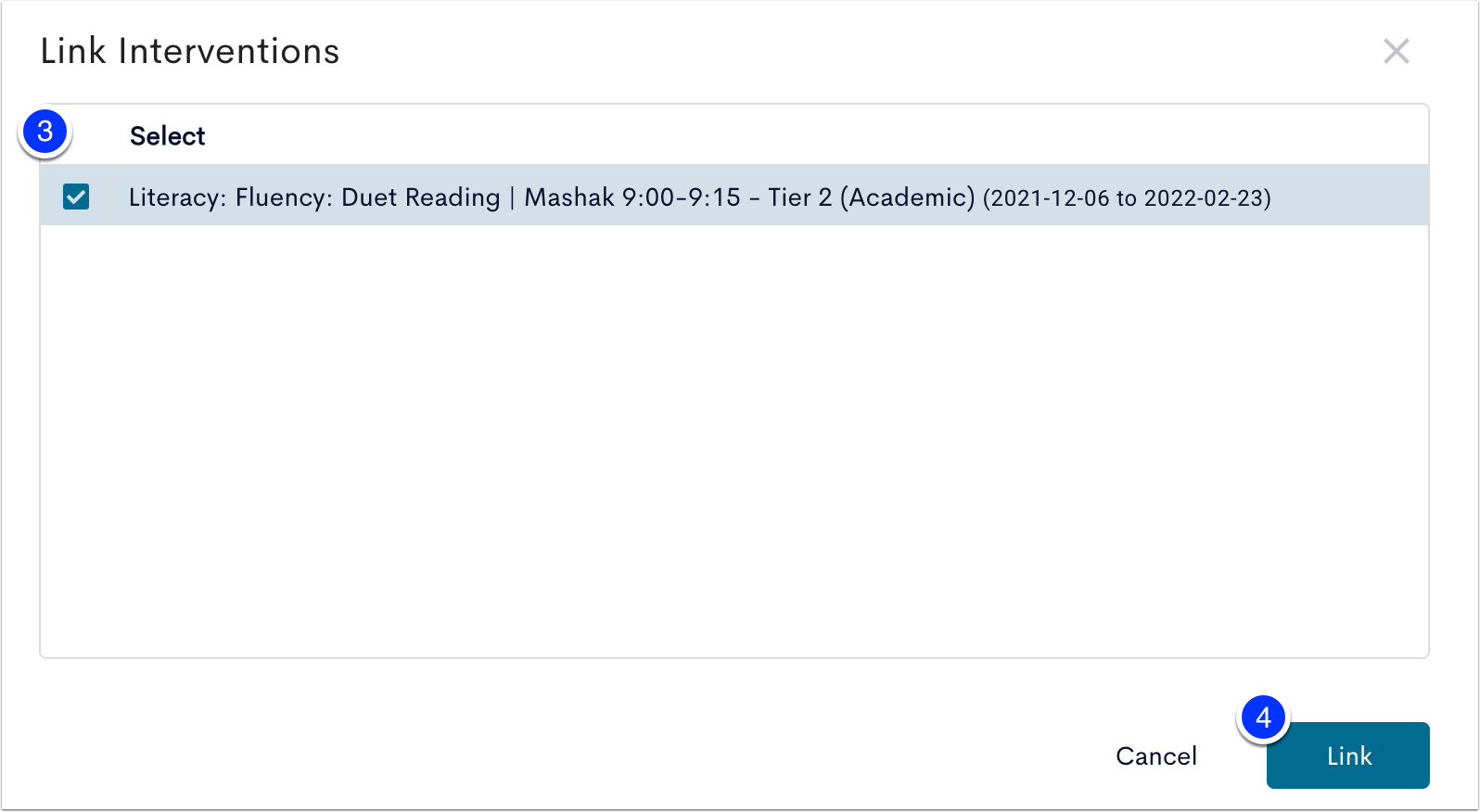 Checkbox an Intervention to link to.
Select Link.