This lesson will guide you through updating the assessment type for any assessment within an assessment group. Updating the type is especially important when ensuring assessments are configured as progress monitoring measures when creating interventions.
Necessary Permission: Configure Assessment Manager
Where to Start

1. Select System Configuration.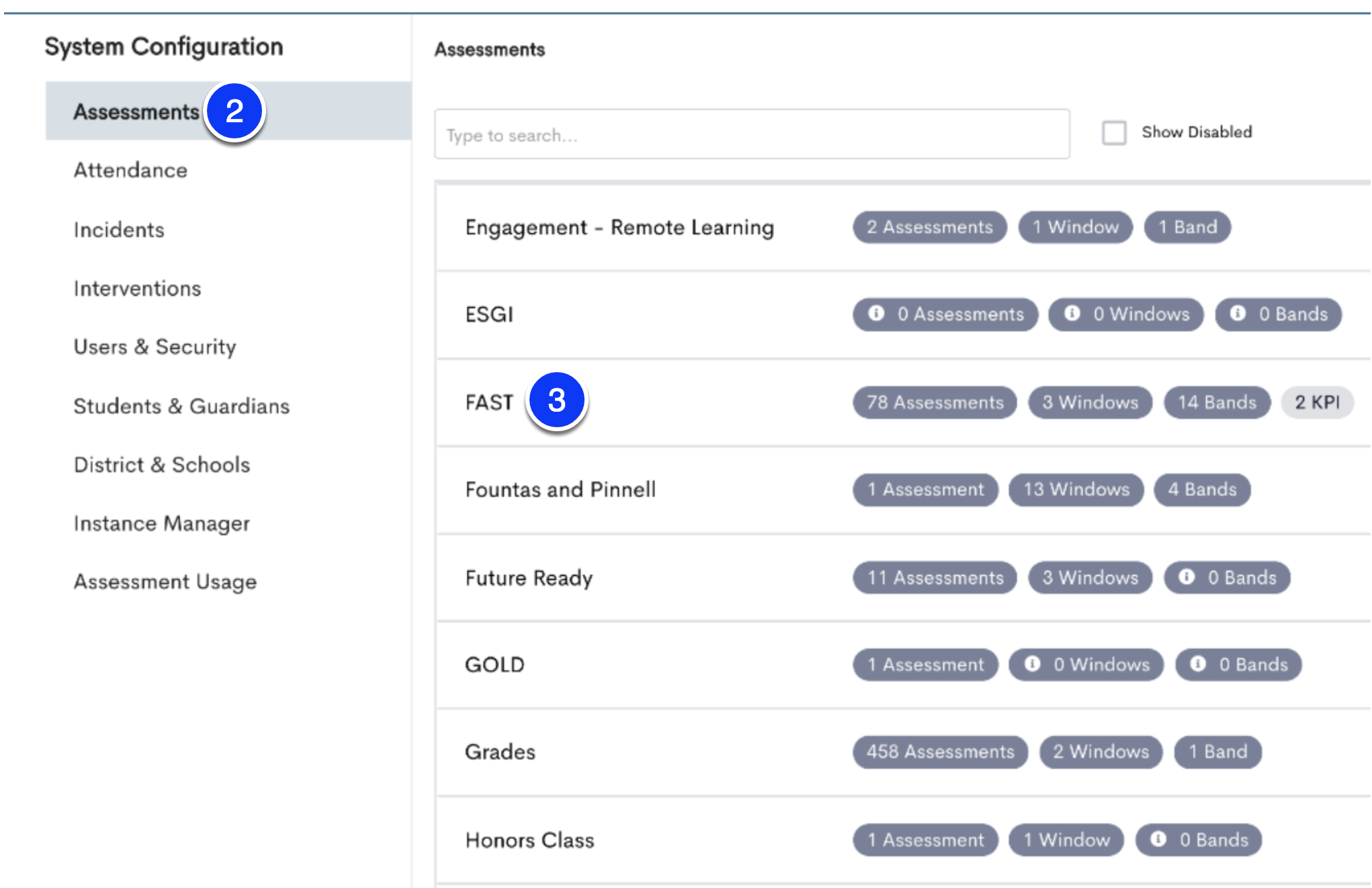 2. Choose Assessments.
3. Select the Assessment Group.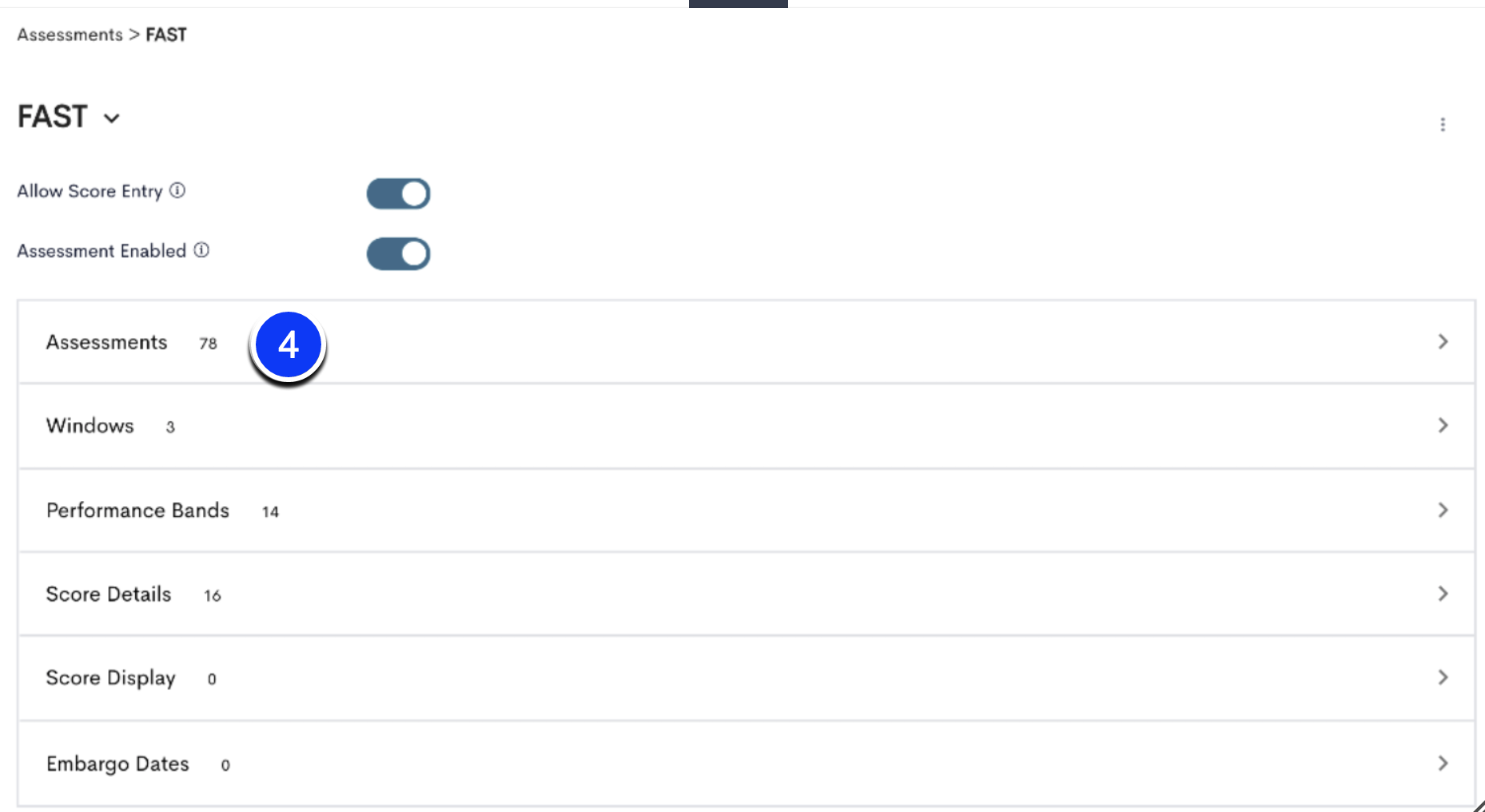 4. Select Assessments.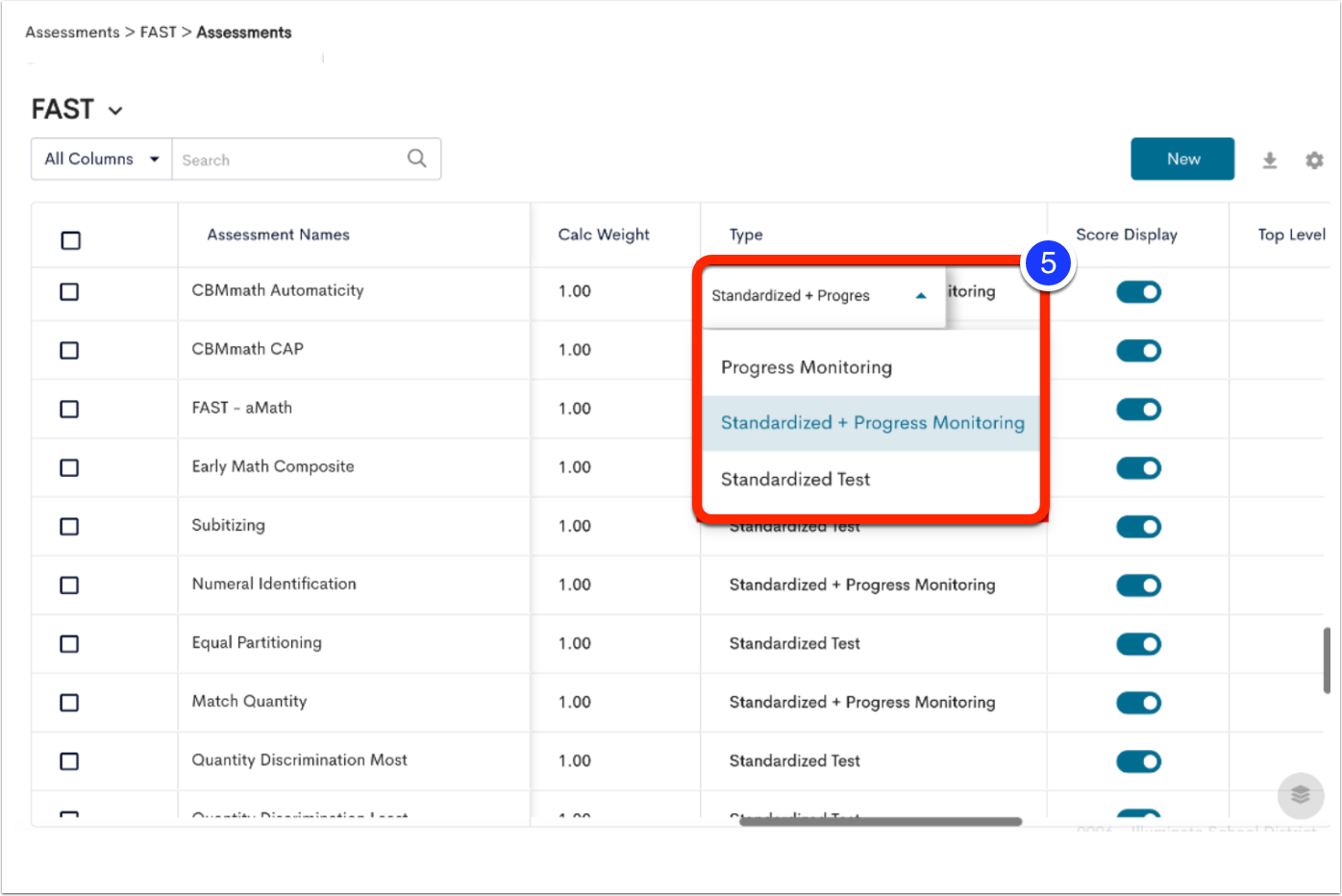 5. Scroll to the right to find the Type column and double-select the cell to change the assessment type for any/all assessments:
Standardized Test

This is the default selection.
The data is visualized as "assessment" data throughout the system (District, Grade, Class tabs, Students 3D, thresholds, etc.).
Data added for this assessment display in charts and data walls throughout the system and can be used with other features (i.e. Thresholds, Program Evaluation, etc.).

Progress Monitoring

Use this selection when the assessment is only used for progress monitoring.
When selected, the assessment displays as an option when configuring a progress monitoring measure for an intervention. 
When selected, users can assign the assessment to a school(s). When schools are designated, the assessment will appear as a Progress Monitoring option for the selected schools only.

Standardized Test + Progress Monitoring

When selected, all of the above (for both Standardized Test and Progress Monitoring) will happen.
Next steps
To learn more about using assessments in your eduCLIMBER system, see the lessons in the Assessment Management section.