This lesson will review Top Secret Mode and how it affects a user's view of data. When Top Secret Mode is enabled, students will be identified by their internal eduClimber ID instead of their name.
Where to Start
A user can enable Top Secret Mode for their own account by clicking their profile icon.
Select User Preference.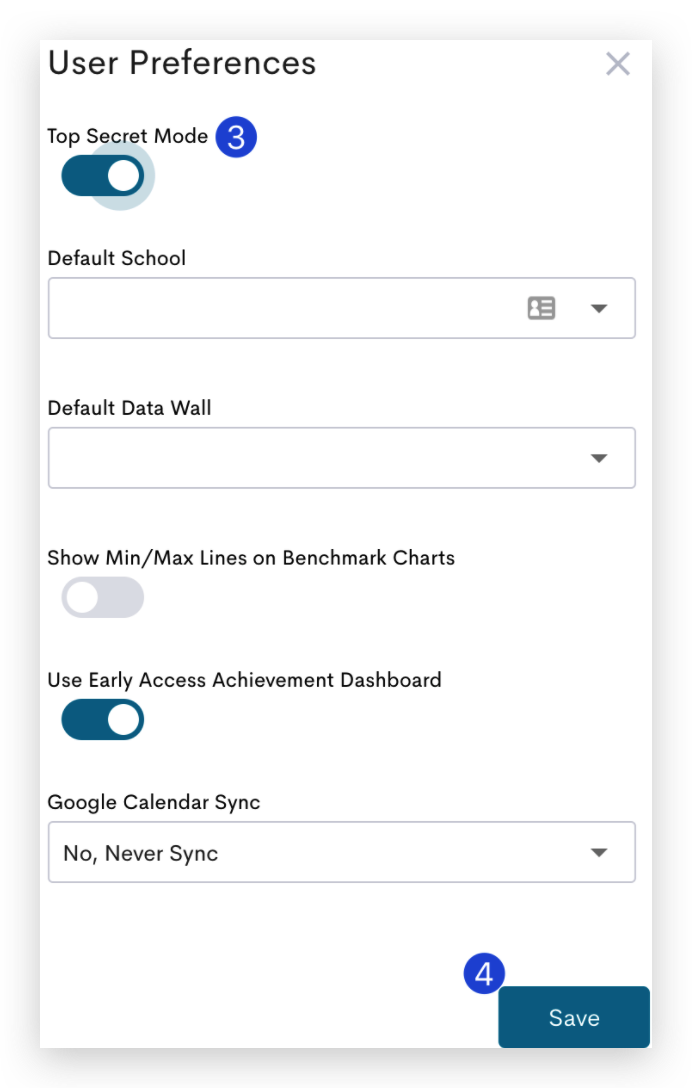 Toggle "On" Top Secret Mode by sliding the toggle to the right. Top Secret mode will stay enabled until it is toggled off, regardless of whether a user logs in and out.
Save to apply the change. 
Force Top Secret Mode
Click the System Configurations tile
Select Users & Security
Select Users
Toggle on Force Top Secret Mode for the user
Only a Site Administrator or user with permission to edit user accounts can force Top Secret Mode. Forcing Top Secret Mode prevents the user from toggling off the setting in their User Preferences.
Areas Top Secret Mode will not apply
Next Steps
To learn about permissions in eduCLIMBER, visit Manage User Permissions.