User Tags are added to identify specific user groups. Once a user has been assigned a user tag, the tag can be used to filter users to either add them as a subscriber of a student account or assign them an action item on smartFORMs. In this lesson, learn how to subscribe a user to a student via User Tags.
Before you Begin
This lesson begins assuming that User Tags have already been created. To learn more about User Tags, visit Create and Manage User Tags and Upload User Tags and Subscriptions.
Where to Start

Go to the Student Profile page.

Use the Search Bar to find and select a student.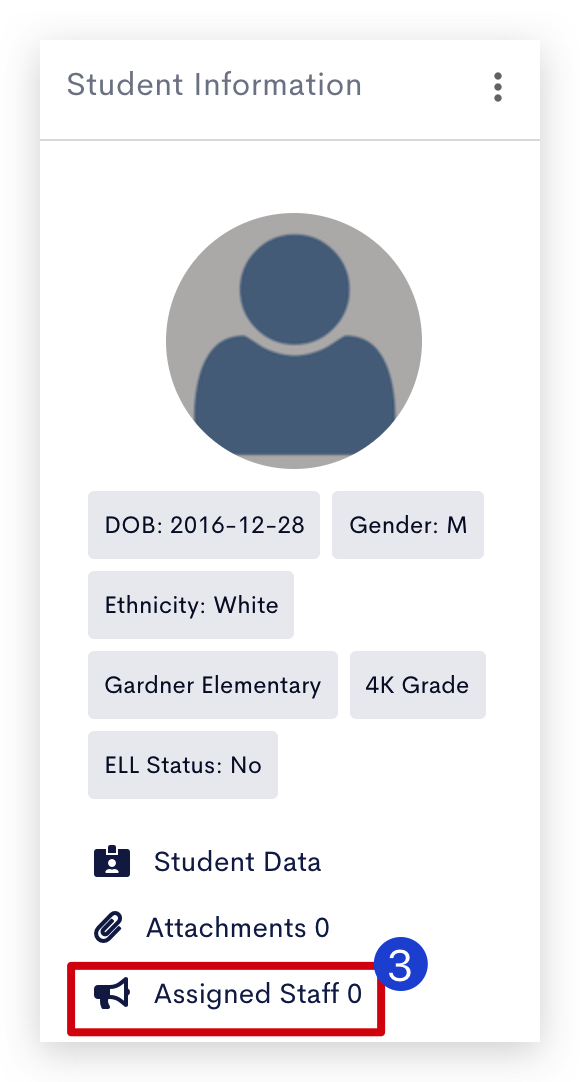 Click on Assigned Staff.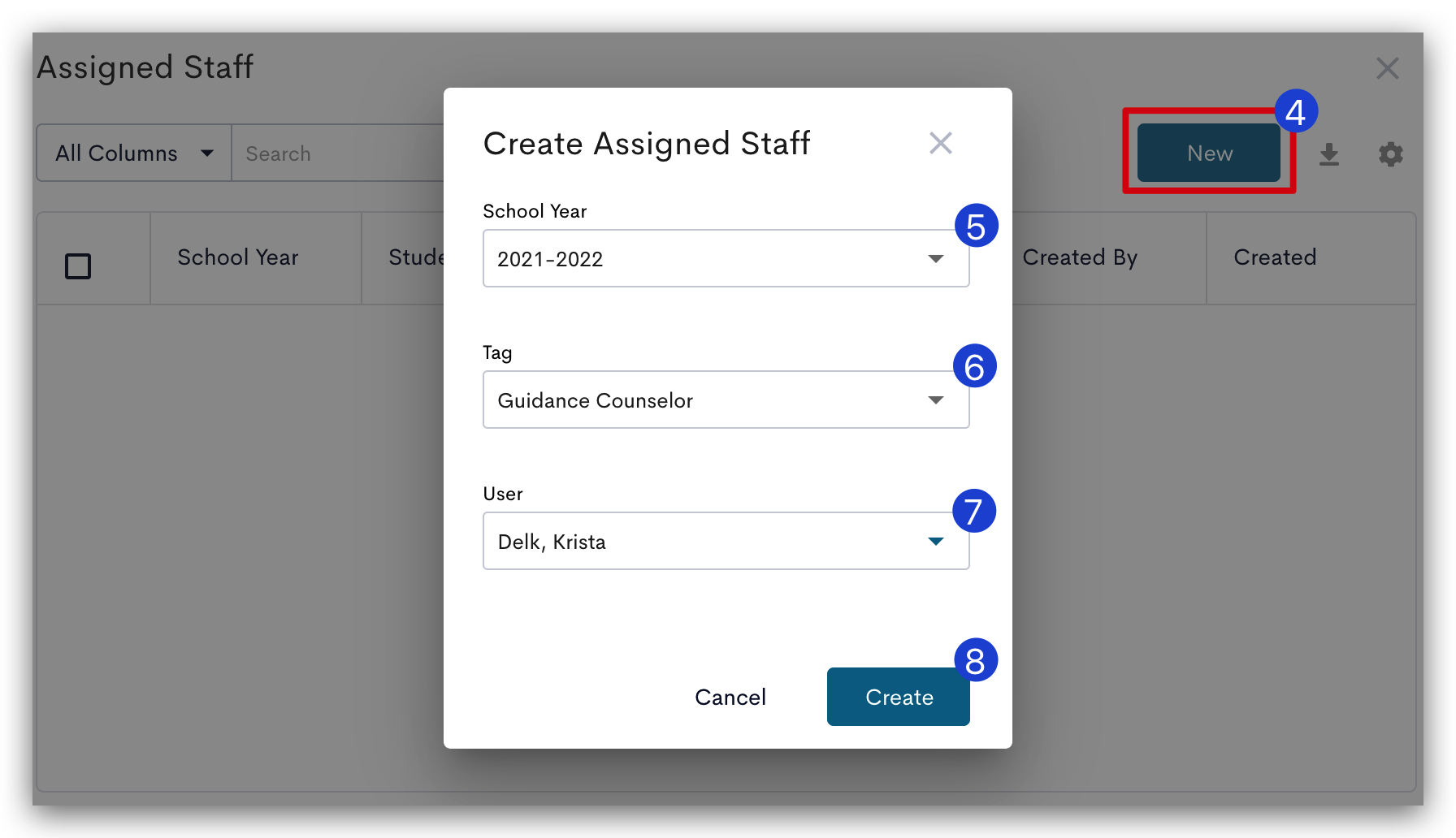 Click the New button.
Select the School Year to filter the Tag dropdown.
Select the (user) Tag to filter the User dropdown.
Select the User.
Click the Create button.
User Subscriptions on the Student Profile

When a user(s) has been successfully subscribed to a student, the Assigned Staff section will reflect the number of users who are subscribed.
User Subscriptions on the Find Student page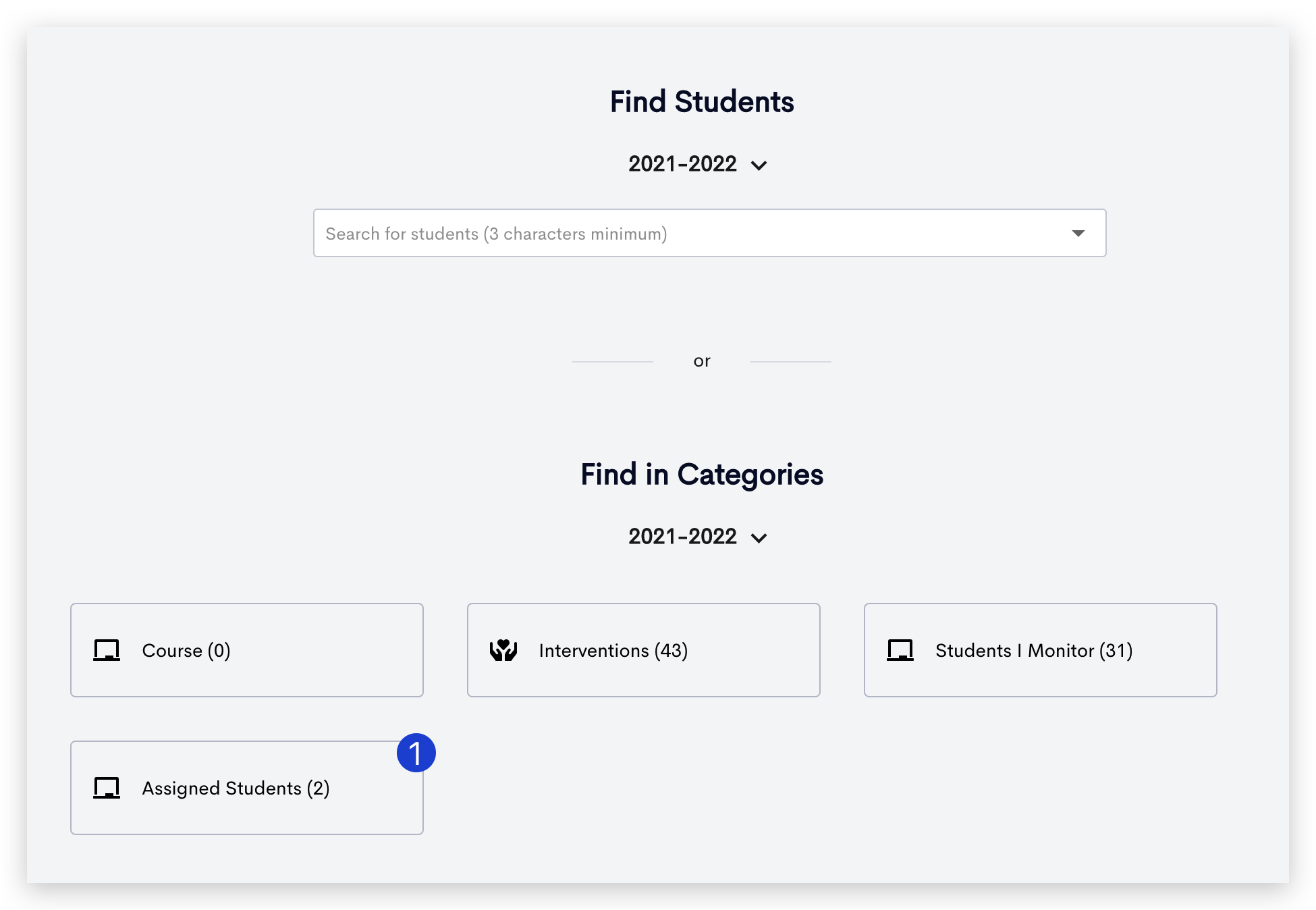 A user can see all students assigned to them via User Subscriptions on the Find Students page.
Next Steps
To learn how to assign Action Items via User Tag, take a look at Assigning Action Items Based on User Tags