Action Items are specific tasks that need to be completed by a user on a smartFORM. User Tags are a way to assign those tasks. This lesson guides users through setting up Action Items based on User Tags.
Before you Begin
This lesson begins assuming that User Tags have already been created and a smartFORM has already been added to a student's account. To learn more about User Tags, visit Create and Manage User Tags. To learn more about adding a smartFORM to a student's account, visit Creating and Accessing smartFORMS.
Where to Start

Click any field on a smartFORM .
Click the + Add Action Item button.

Enter a name for the Acton Item.
Use the Advanced assignee search function.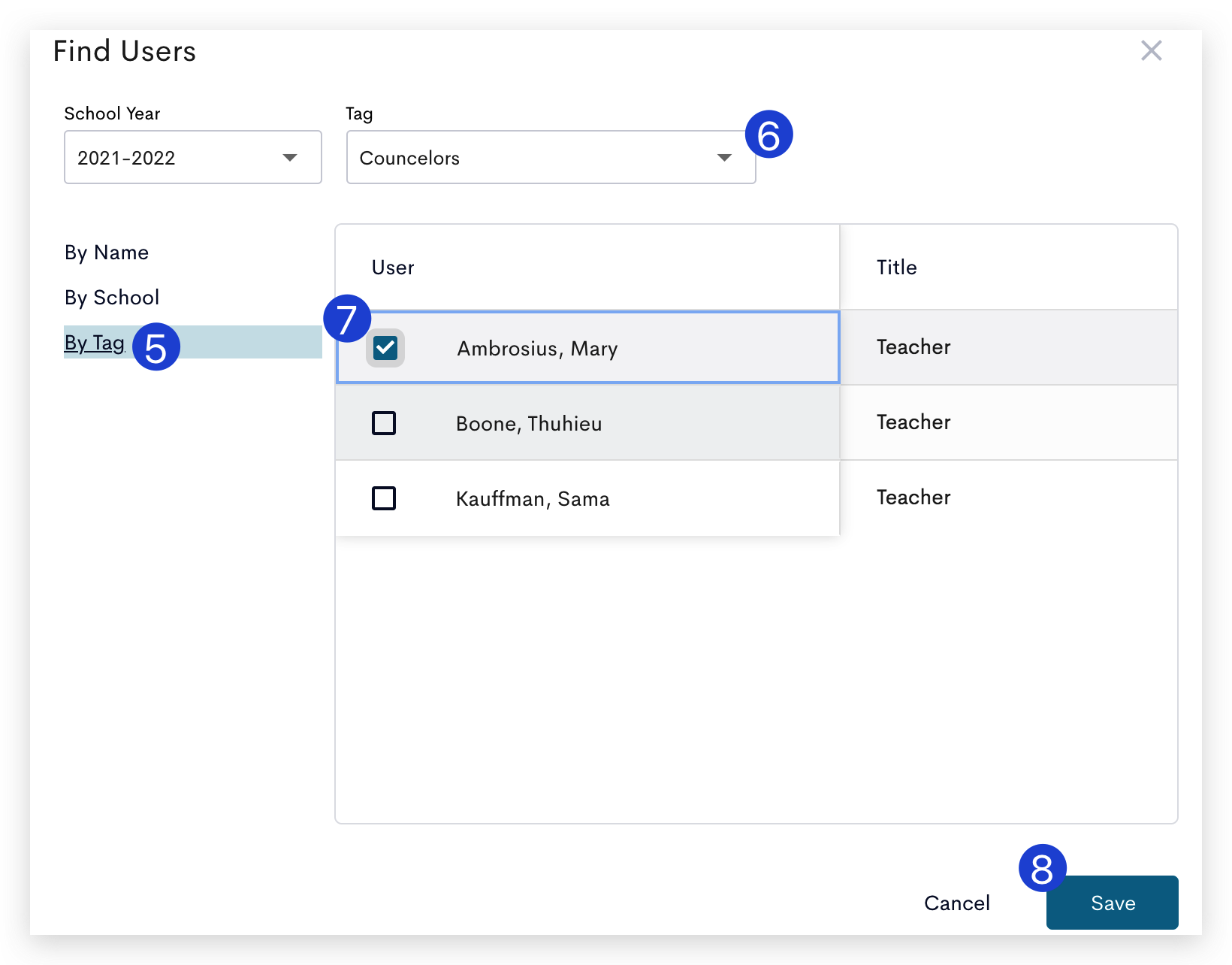 Search By Tag.
Select a User Tag to generate the list of user's assigned to that tag.
Checkbox User(s) to assign the action item to.
Click the Save button.

The selected user(s) will appear under the Manage Assignees area once selected.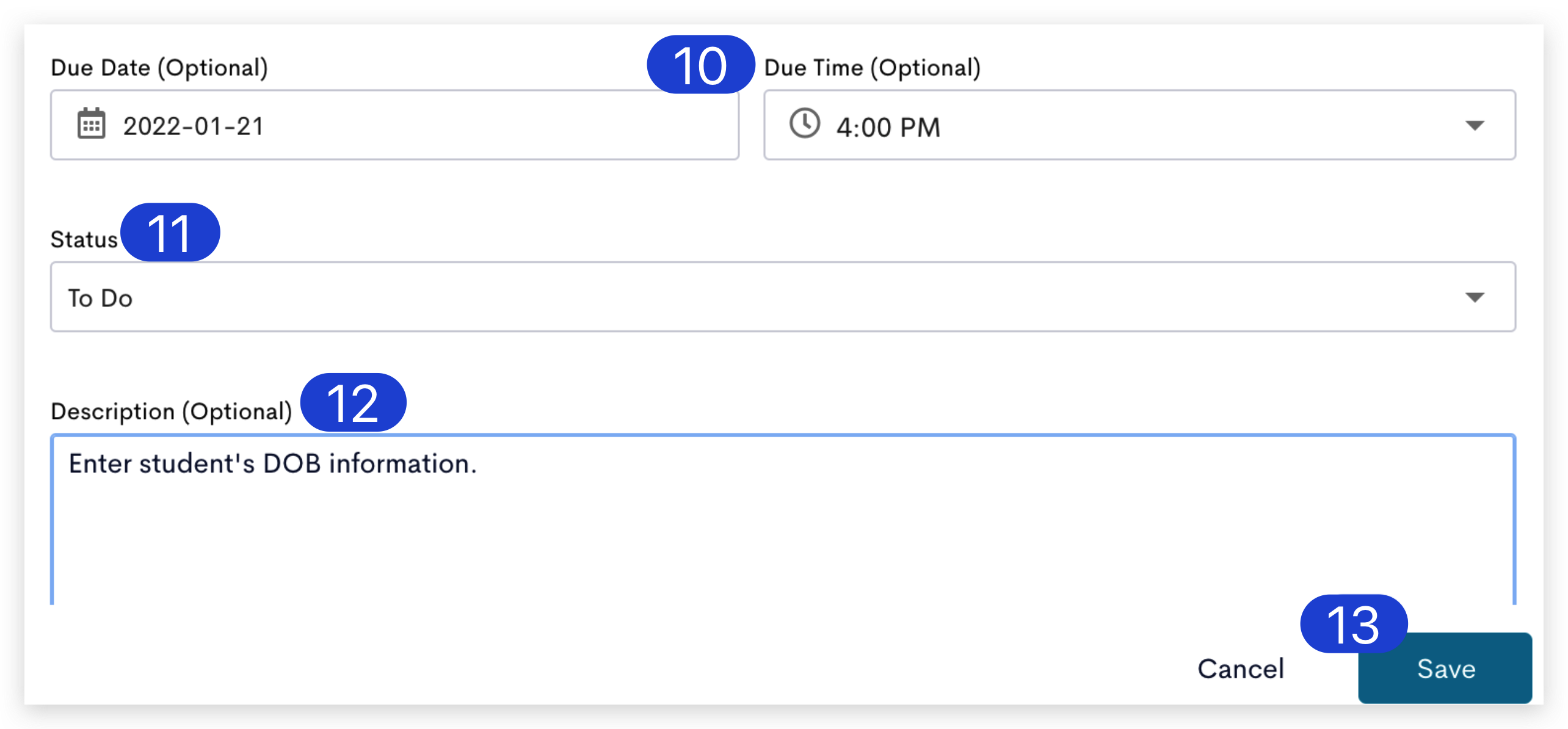 Choose a Due Date and Due Time as needed. This is an optional step.
Choose a Status for the Action Item. By default, To Do is selected.
Choose to add a Description to add more context or other information for the assignees.
Select Save to create the Action Item.
Next Steps
Now that you've learned how to add an Action Item to a smartFORM based on User tags, take a look at Viewing Action Items.