When Adjusted Attendance Rate is enabled, districts can add rate adjustments that will overwrite the number reported on an attendance file.
Required Permission: Manage School Records
Where to Start

Go to System Configuration.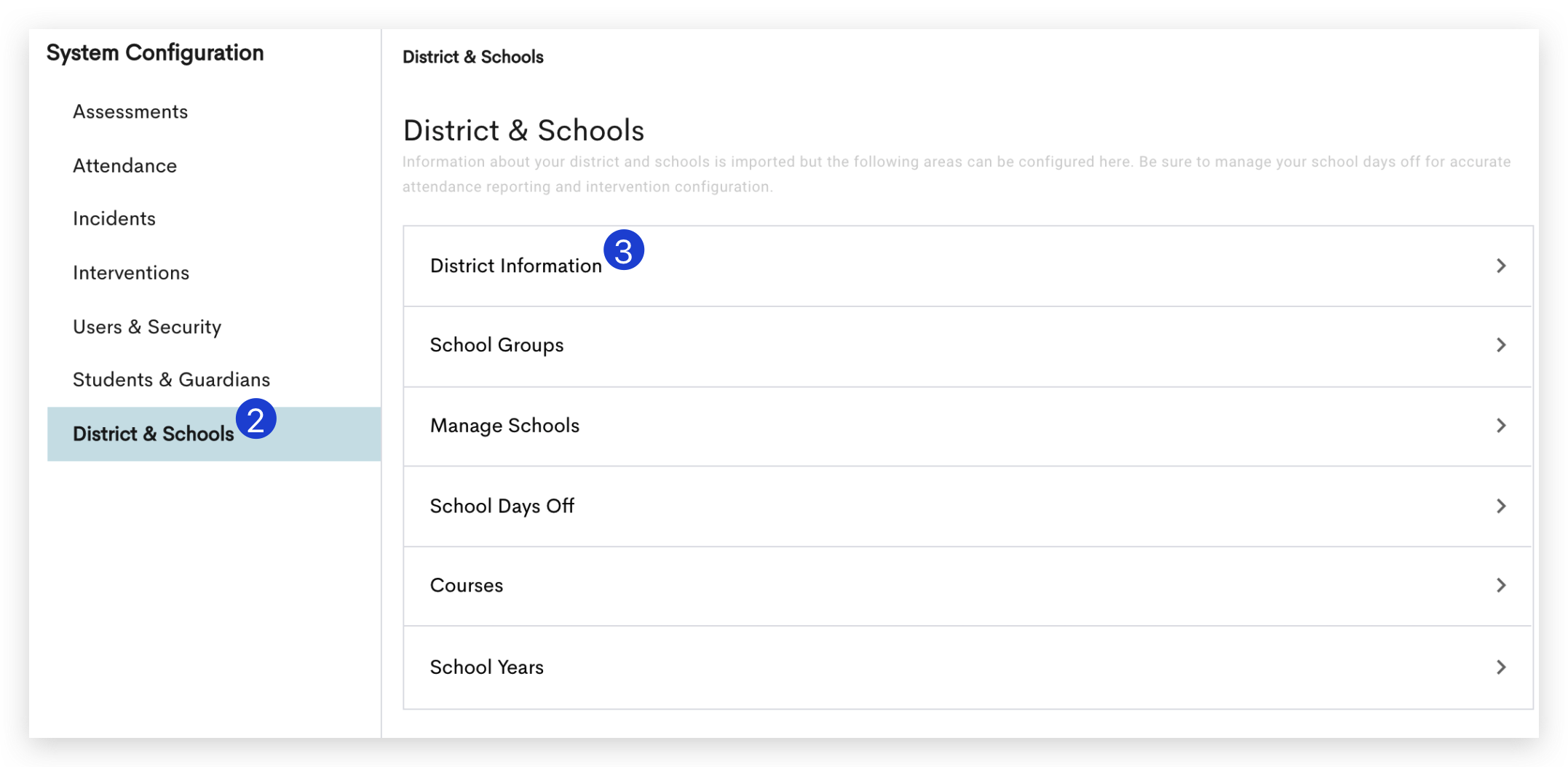 Select District & Schools.
Go to District Information.

Use the slider to Enable Adjusted Attendance Rate.
Next Steps
Now that adjusting attendance rates have been enabled, take a look at how to add Rate Adjustments.