Incident Locations indicate where a behavior event occurred.
Require Permission: Manage PBIS setup
Where to Start

Go to System Configuration.
Select Incidents.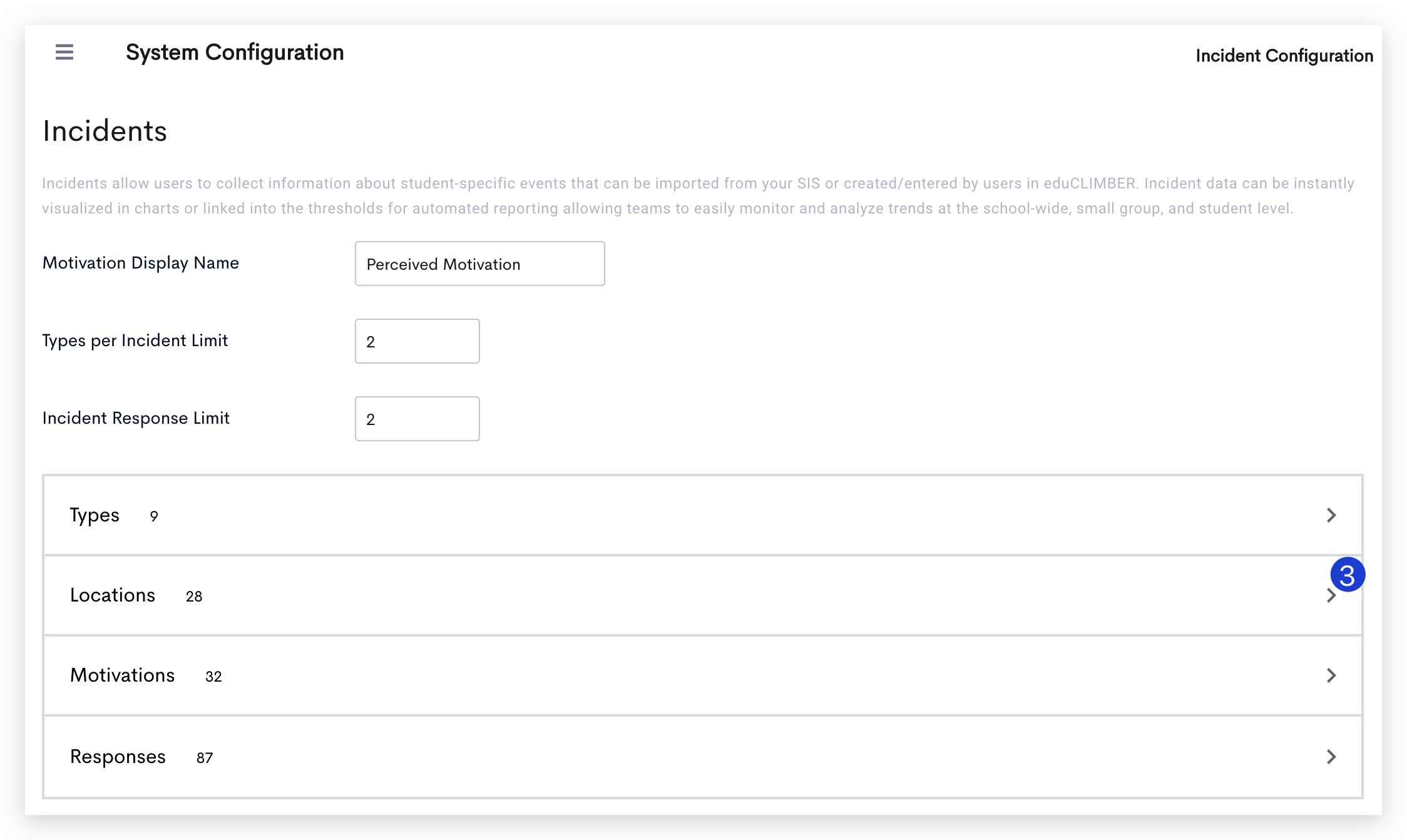 Choose Locations.
The number of current Incident Locations appears to the right of the text.

Add Location to manually create a new location.
Most locations are added via behavior file which would trigger a validation. Adding a location manually aids in the validation mapping process.
Existing Locations are listed in the chart. Select the location name to update it.
Locations can be restricted to specific Schools. Select the Schools box to view current assignments, or add or remove a school.
Aliases can be assigned to a location name.
Aliases are used when a location name in eduCLIMBER is represented differently than in a behavior file from an SIS. For example, Classroom in eduCLIMBER may be represented as CR in a behavior file. Aliases tell eduCLIMBER how to translate the data.
Use the slider to Activate or Deactivate a location.
Next Steps
Now that Incident Locations have been configured, take a look at Configuring Incident Motivations and Responses .