Incident Motivations indicate the 'Why?" behind a student's behavior.
Require Permission: Manage PBIS setup
Where to Start

Go to System Configuration.
Select Incidents.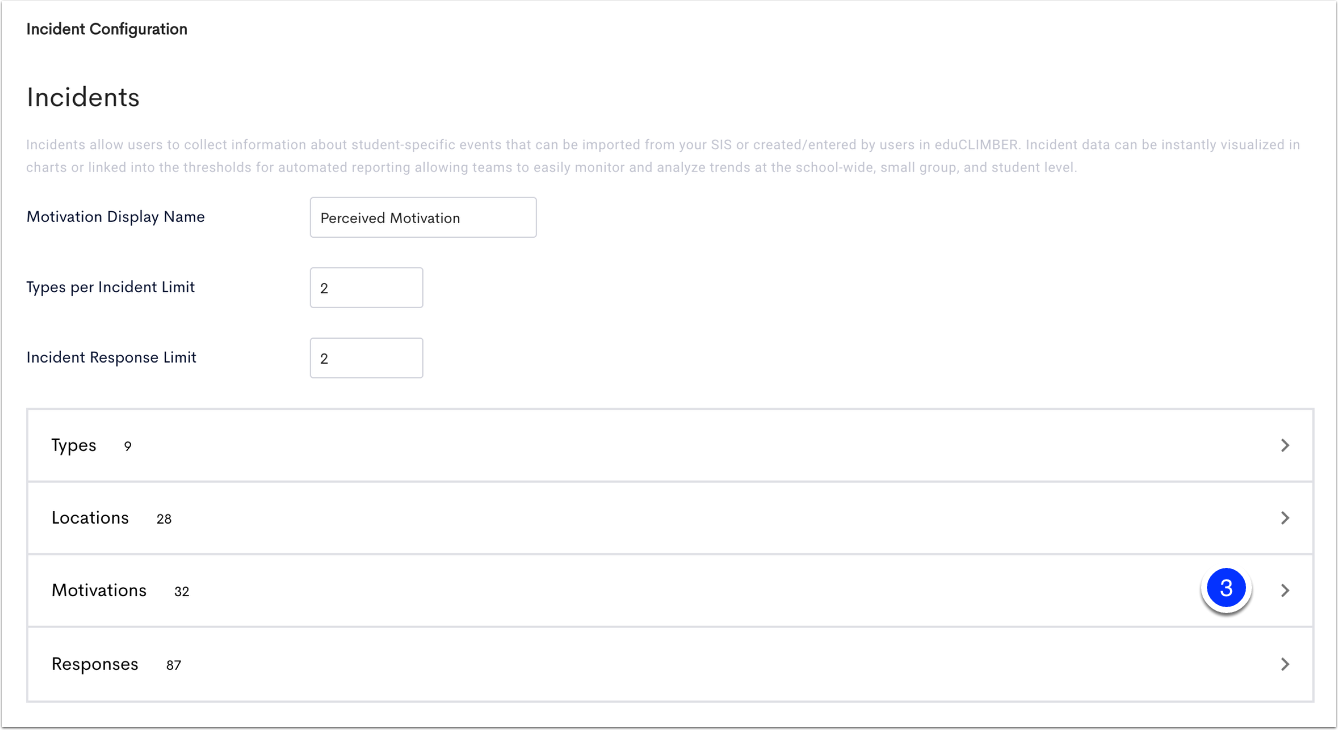 Select Motivations.
The number of current Incident Motivations appears to the right of the text.

Existing Motivations appear in the table.
Use the slider to activate or deactivate a Motivation. This will not remove the motivation from any already created incident but will remove it as an option for any newly created incidents.
Select Add Motivation to create a new Motivation.
Motivations cannot be restricted to schools or incident types at this time. The motivations added display for all incident types created within the organization.
Next Steps
Now that Incident Motivations have been configured, take a look at Configuring Incident Responses.