Add response state codes to eduCLIMBER to ensure accurate reporting happens from eduCLIMBER to the state.
Required Permission: Configure PBIS Setup
Overview on Response State Codes
Organizations will need to add appropriate State Codes to responses (actions). Only responses that have a state code specified will be included in the incident reporting page.
Configure Response Codes in eduCLIMBER
Prior to sending incidents from eduCLIMBER to the state, be sure to configure all possible response codes within the system.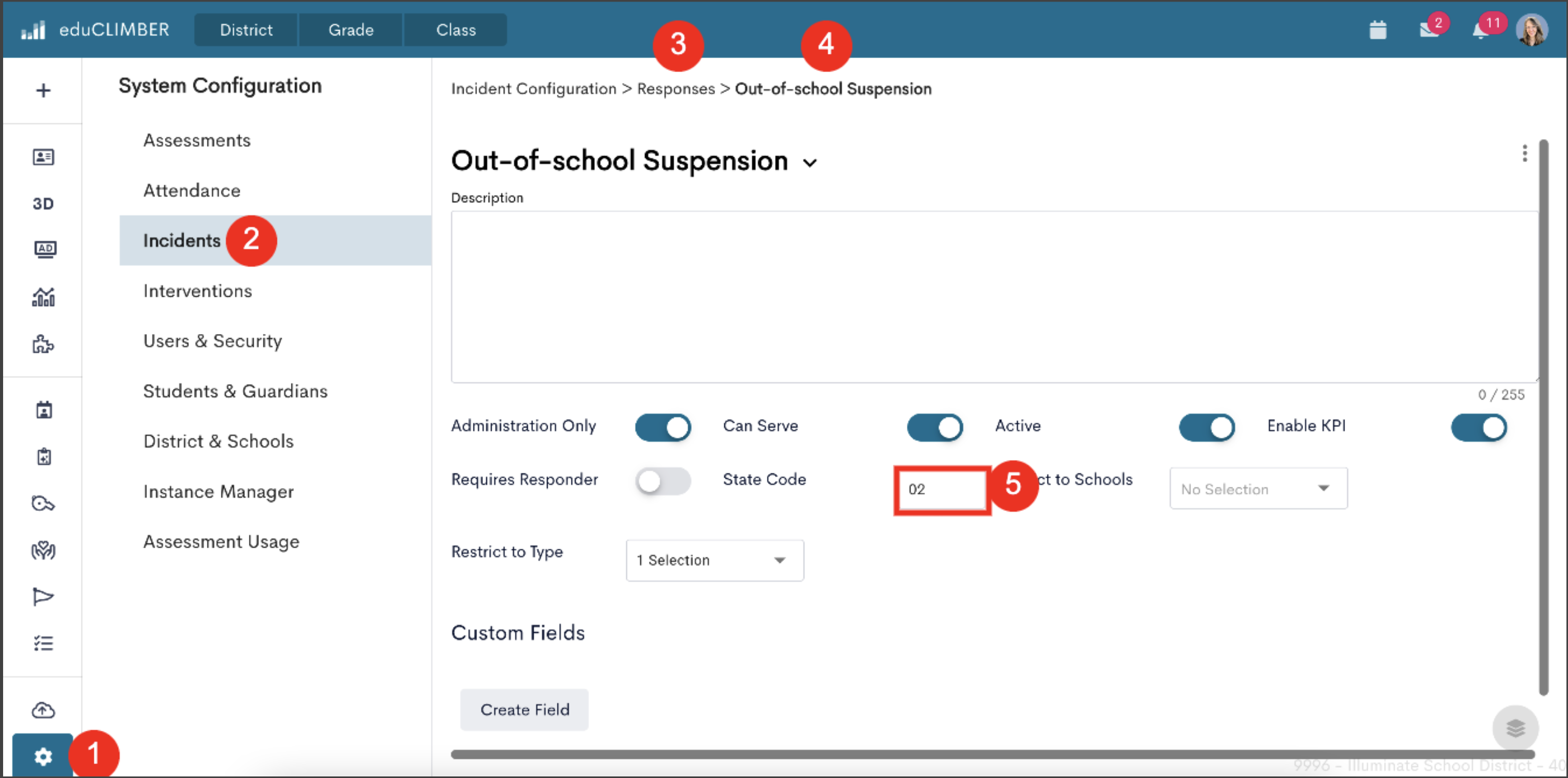 Select System Configuration.
Select Incidents.
Select Responses.
Select the response that needs a state code assigned.
Add the response code within the State Code field (access the link above to see all codes for each response).