Before incidents can be submitted to the state of Wisconsin, organizations need to add the school code for all schools in the organization.
Required Permission: Manage School Records
Add School Codes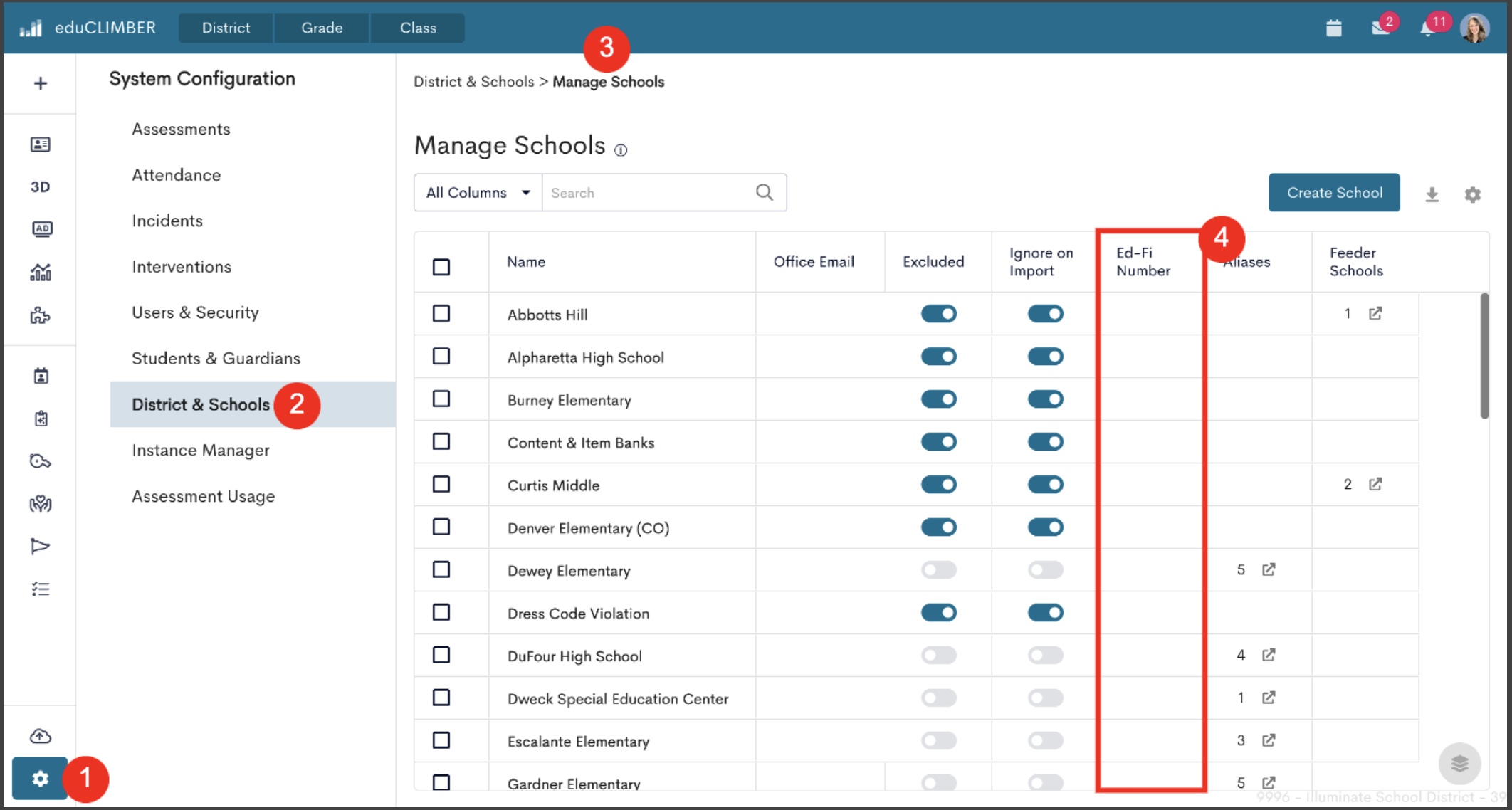 Select System Configuration.
Select District & Schools.
Select Manage Schools.
Double-click within the Ed-Fi Number cell for each school to add the school code.
If you do not know your school codes, please contact Wisconsin DPI to get them. The eduCLIMBER team does not know organization's school codes.