This lesson guides users through Grouping and Filtering results when searching in Students 3D. Grouping and filtering students allows users to group students together and only view students that meet specific criteria. This allows users to find students and get a whole-child view.
Where to Start

Go to Students 3D.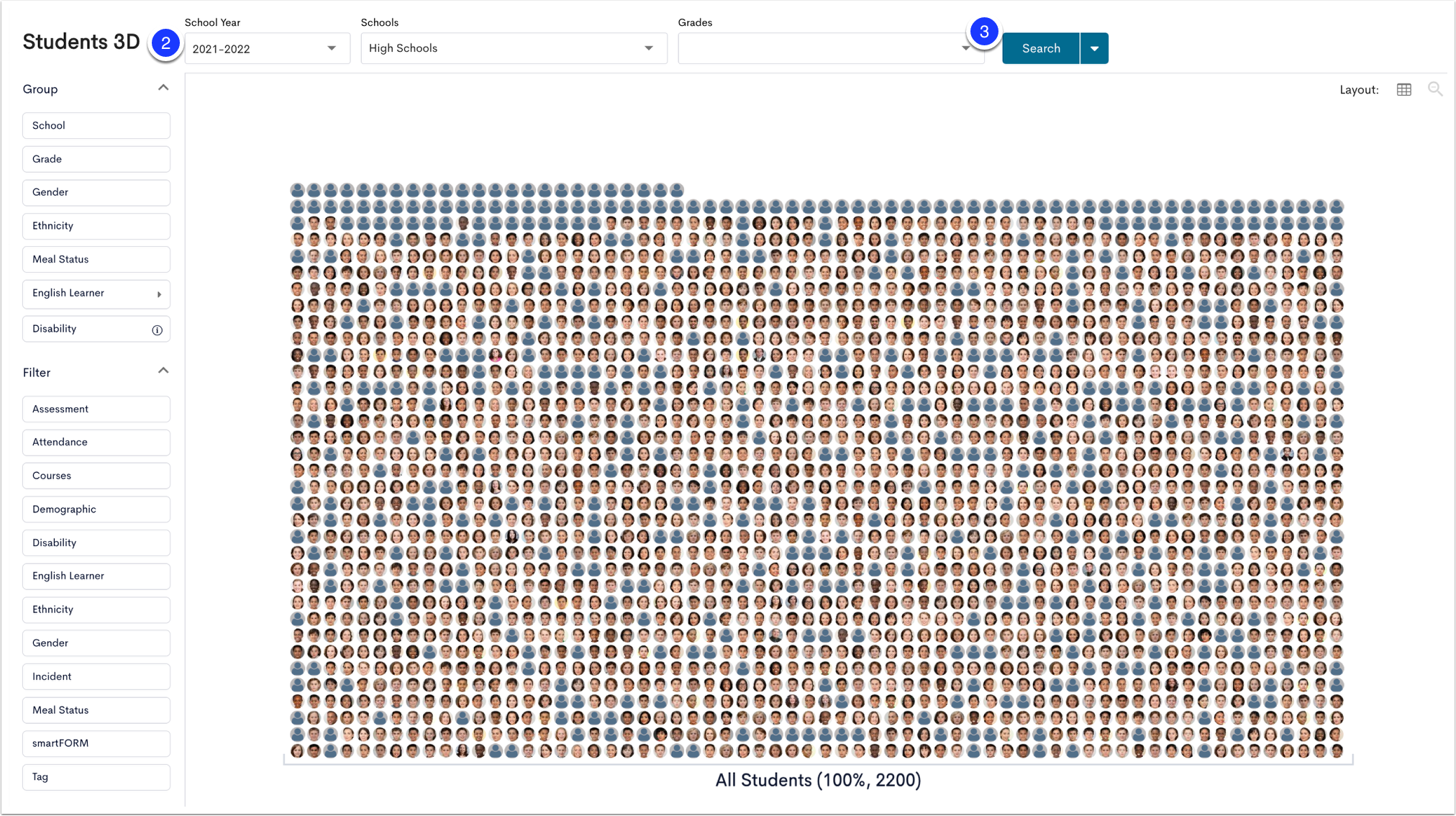 Select a School Year, School(s), and Grades as the initial search criteria. Only School Year is required.
Select Search to generate a group of students.
Upload student photos to see images in the charted view.
Grouping Students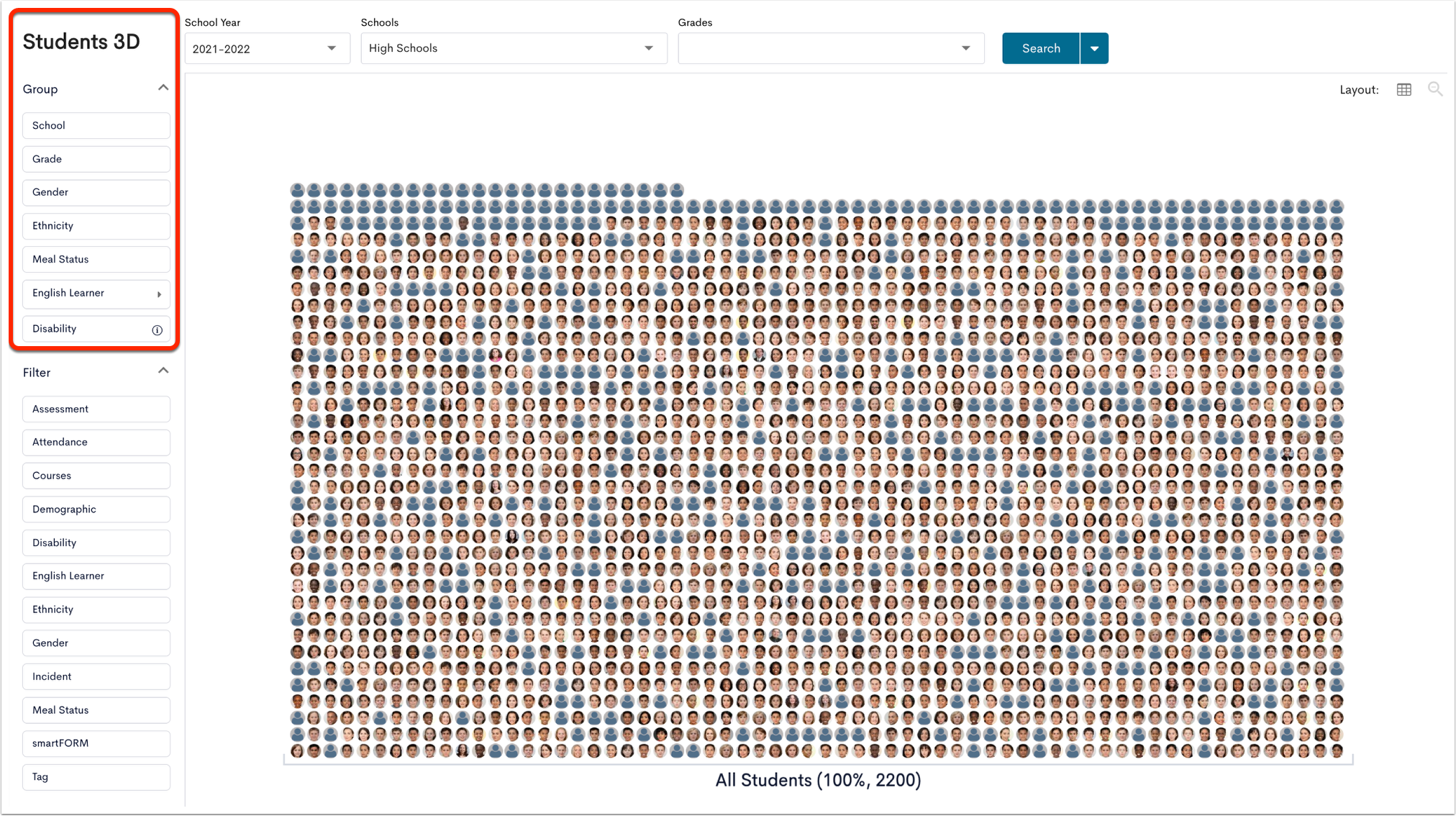 Students can only be grouped by one of the available options. Select one Grouping method and students from the original search rearrange to group students by the selection criteria.
In this example, students are grouped by Gender. There is a grouping for Male, Female, and Not Specified students. The groupings are noted by a percentage of the total and overall count of students in each category.
The highest population of students in a grouping appears on the left, descending to the lowest population on the right.
Filter Students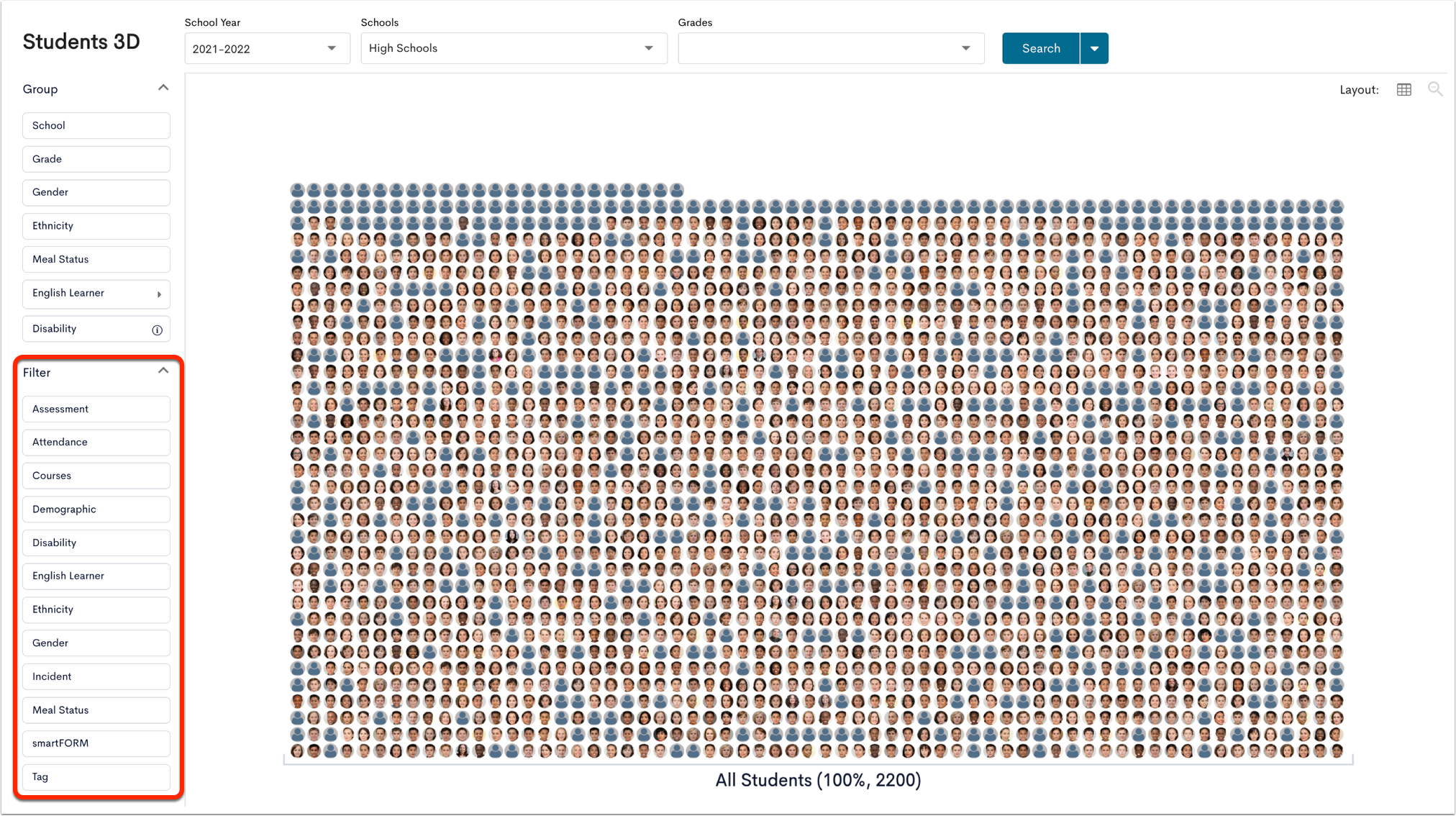 Select a Filter to narrow the students that appear in the original search. Selecting a Filter will request additional information to set criteria to search for.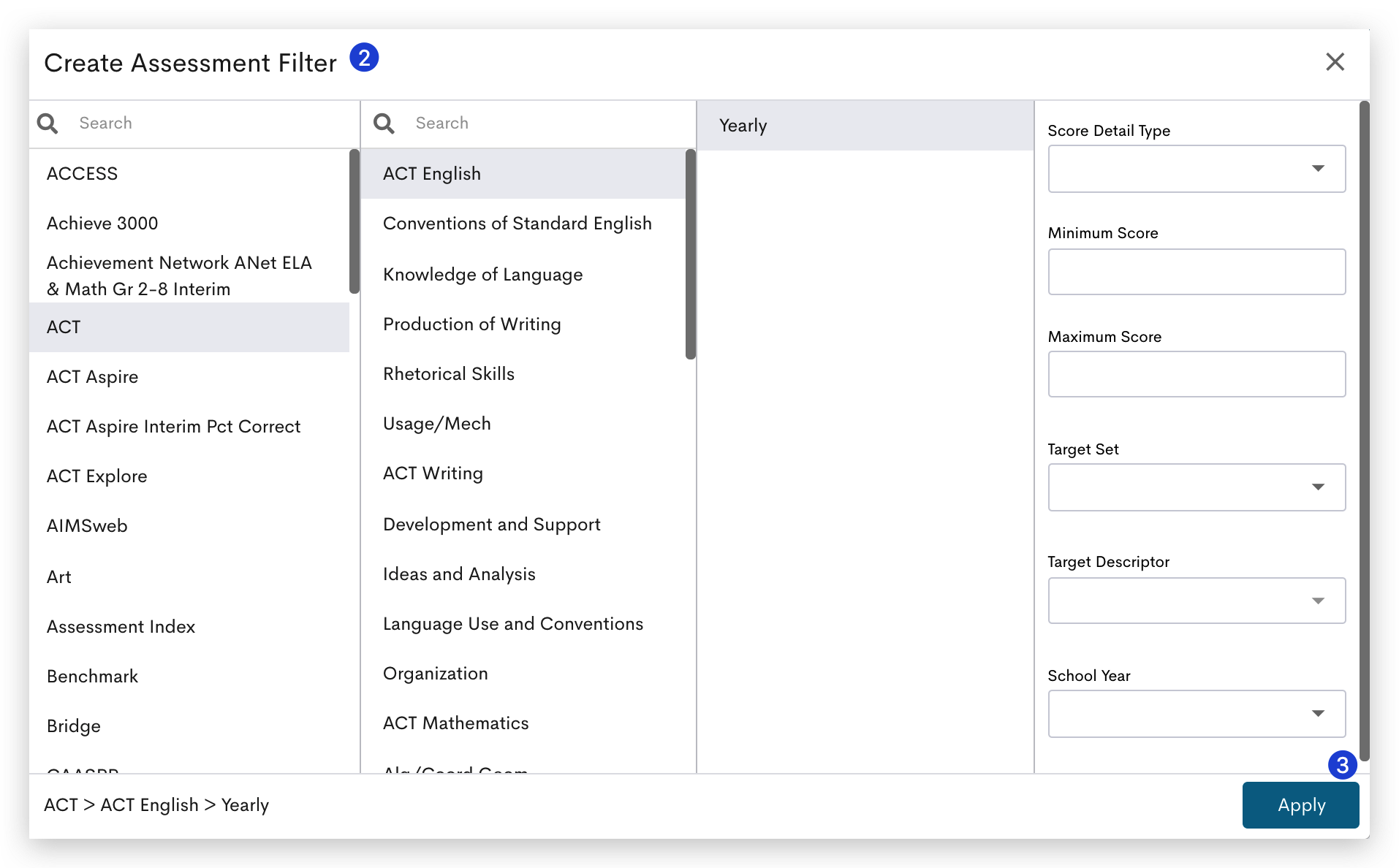 Make selections as prompted by the chosen filter. Not all options here display for all filters.
Select Apply to search for students that fit the filter.
Only students that meet the selected filter are now displayed.
The Filter is now also available as a Grouping option. In this example, students can be grouped by disability instead of the other default groupings.
Select the X next to the applied filter to remove the filter.
Next Steps
To learn more about Students 3D, visit Navigate Charts and Tables in Students 3D.